Today, Yang Zi's studio issued a lawyer's statement that safeguarding rights has been hot search. What's going on The official statement mentioned that in view of the recent users' continuous dissemination and guidance of false information about Yang Zi, they will reserve the right to investigate their legal responsibilities. The Internet is not an illegal place. Everyone should be cautious in his words and deeds and maintain the peace of the Internet environment
Access: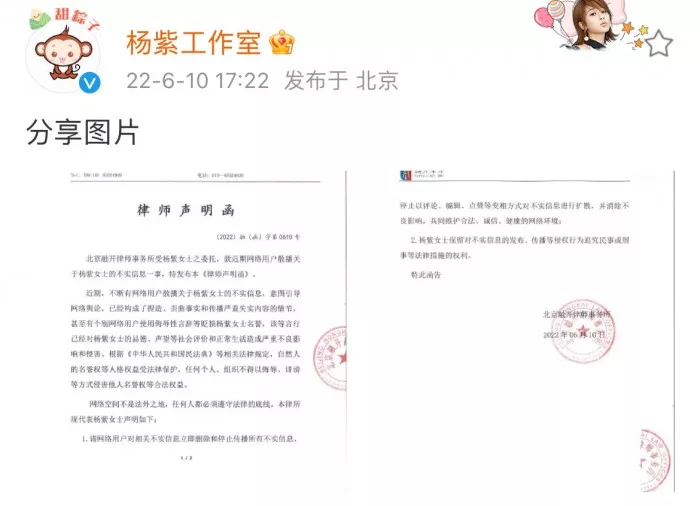 It is reported that Yang Ziyin and Xiao Zhan, the most popular actor, appeared together in the contemporary love TV series "please give me more advice for the rest of your life". They acted with each other and had some intimate behaviors, which caused Xiao Zhan and Wang Yibo to be dissatisfied with the "Bo Jun and Xiao" of the CP fans, and made a great deal of slander on the Internet, insulting Yang Zi and her family.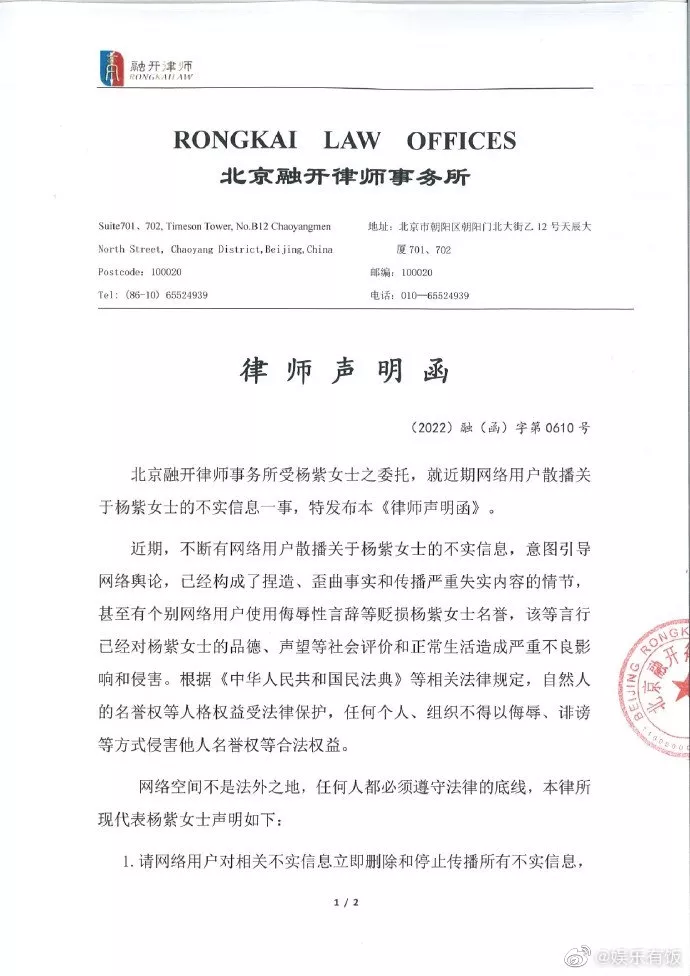 Yang Zi has been trying hard to bear it. Unexpectedly, it became more and more serious. At 18:38, her personal studio issued a reminder letter to pursue responsibility. Abusing the specific content and quality of Yang Zi, the language is vicious. After learning about the reminder letter of Yang Zi's personal studio, they will be investigated for their obligations according to law. Some of them have deleted their microblog views, but some people are not afraid, and still send out articles against Yang Zi, abusing herself and her family.
Many netizens have said that Internet technology is not a place outside the law, and everyone needs to take responsibility for their words and deeds.