On June 11, local time in the United States, on Friday, according to informed sources, Sheryl Sandberg, the No. 2 person and chief operating officer of meta platforms, the parent company of Facebook, is under investigation by the company because of its misuse of company resources in personal projects, including publishing books, planning personal weddings and protecting ex boyfriends.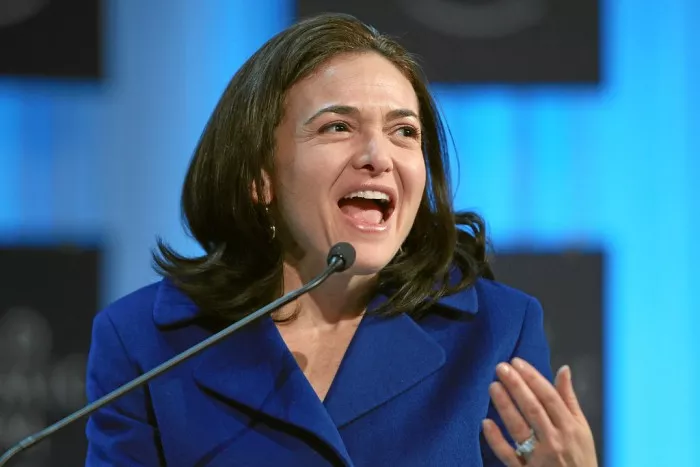 People familiar with the matter said that the investigation began at least in the autumn of 2021, and meta's lawyers have interviewed several employees of the company. The survey included an assessment of the work Facebook employees have done to support the Sandberg personal foundation, lean in, which mainly advocates the protection of women's rights in the workplace and helps publicize her second book, option b: facing adversity, building resilience, and finding joy, which focuses on Sandberg's husband Dave Goldberg, the CEO of surveymonkey, had a sad experience after her sudden death in 2015.
Earlier, there were media reports that the investigation included Sandberg's use of company resources to help plan personal weddings. According to people familiar with the matter, this is only a small part of the investigation. Other investigations involve Sandberg's use of company resources for more extensive review of personal projects over the years.
Sandberg, 52, announced last week that she would resign as chief operating officer of meta, but she would continue to serve on the board. Sandberg has long been the deputy of CEO Mark Zuckerberg and is regarded as one of the most outstanding women in the business world. Sandberg said she looked forward to spending more time on personal foundations and women's rights issues.
Sandberg once told friends and colleagues that she decided to resign because she was already exhausted and tired of continuing to act as a "punching bag" for meta critics. She also believes that Zuckerberg's shift to the so-called "metaverse" is a project that has lasted for many years, and she is not eager to participate, especially because it does not directly need to take advantage of her core advantages in building an advertising business.
People close to Sandberg said that although she was annoyed by the investigation in recent months, it did not affect Sandberg's decision to leave the company later this year. Sandberg's spokesman said last week: "Sandberg did not use company resources improperly when preparing for the wedding." A meta spokesman declined to comment.
It is not yet clear what prompted meta to investigate Sandberg. Some people close to the company said that such concerns about Sandberg had been circulating for a long time. They said that as Sandberg's power within the company seems to have weakened in recent years, it is not surprising that internal critics will naturally raise concerns about her management style.
It is no secret that Sandberg and Zuckerberg use corporate resources to handle many personal affairs. The company has extensively disclosed the use of the company's resources by the two persons in certain personal matters. Sandberg also mentioned some Facebook employees in the acknowledgment section of his second book.
People familiar with the matter said that Sandberg may be asked to compensate meta employees for the time spent on her personal projects. At the same time, many insiders of meta worry that if Sandberg uses the company's resources for personal affairs without full disclosure of information, it may violate the regulations of the U.S. Securities and Exchange Commission (SEC), but it is not clear what violations are involved.
Davidlarcker, a professor at Stanford Business School who focuses on corporate governance, said that the benefits approved by the company for senior executives vary, but usually include free use of private aircraft and security. Some companies use such benefits as industry benchmarks to maintain an advantage in executive compensation, including free use of corporate aircraft, financial advisory assistance, granting country club membership, etc. However, Lacker added that the use of company employees who are not personal assistants to help with personal affairs is more rare and may require the approval of the board of directors.
However, many meta board members were disappointed with Sandberg's way of using company resources to handle some personal affairs. For example, she once pressured the British tabloid Daily Mail to shelve the article about her ex boyfriend, bobbykotick, CEO of Activision Blizzard, which reported the temporary restraining order for him in 2014. According to people familiar with the matter, the incident has also become part of a broader investigation.
Regarding this matter, a meta spokesman previously said: "Sandberg has never used the business relationship between the daily mail and Facebook to influence the editor's decision." Cotick also said that his understanding was that the daily mail did not publish this report because it was not true.
Before investigating Sandberg's behavior, meta made another effort to improve the company's regulatory compliance after reaching a $5billion settlement agreement with the Federal Trade Commission (FTC) in 2019. Facebook hired its first chief compliance officer last year to strengthen its work in this area. People familiar with the matter said that part of the investigation on Sandberg's behavior was conducted after meta implemented stricter compliance policies.
According to securities filing documents, public documents and insiders, Zuckerberg and other meta executives sometimes use company resources, including private aircraft, and use some employees to handle their personal affairs. For a long time, Zuckerberg and Sandberg's reputation and safety have always been regarded as inseparable factors with the company's value and success. According to people familiar with the matter, meta hired professional pollsters to analyze their personal reputation because they were considered to be related to the overall image of the company.
People close to these executives say that many of their activities are not strictly corporate or personal activities, but both, thus consolidating their position as leaders and helping the company, including recruitment. According to the latest power of attorney released by meta, Zuckerberg and Sandberg both use the company's private aircraft for private travel, which is included in their overall security plan. The two executives also received personal security protection during their residences and private travel at the company's expense.
According to the data, in 2021, meta paid nearly $9million to protect Sandberg's safety at home and during her private travel, and paid $2.3 million for her personal use of the company's private aircraft. Meta spent $15.2 million on protecting Zuckerberg's safety and $1.6 million on private aircraft.
During Sandberg's two book tours and the release of her second book, meta staff provided her with help. In addition, it is not uncommon for meta employees to help Sandberg with her foundation related work and sometimes her family affairs. Many people close to Sandberg said that such a way of working is often more efficient.
According to public records, meta employees also participated in Zuckerberg's personal projects, including his tour in 30 states in the United States in 2017. For example, Zuckerberg once stopped at Glacier National Park in Montana. At that time, at least three full-time meta employees provided help, although he called it a "personal challenge". (small)