One of Adobe's visions is to provide them with additional information about where they come from in an Internet full of photos and videos. The company's core goal is to reduce the spread of visual error messages and bring good news to content creators who are keen to associate their names with their works.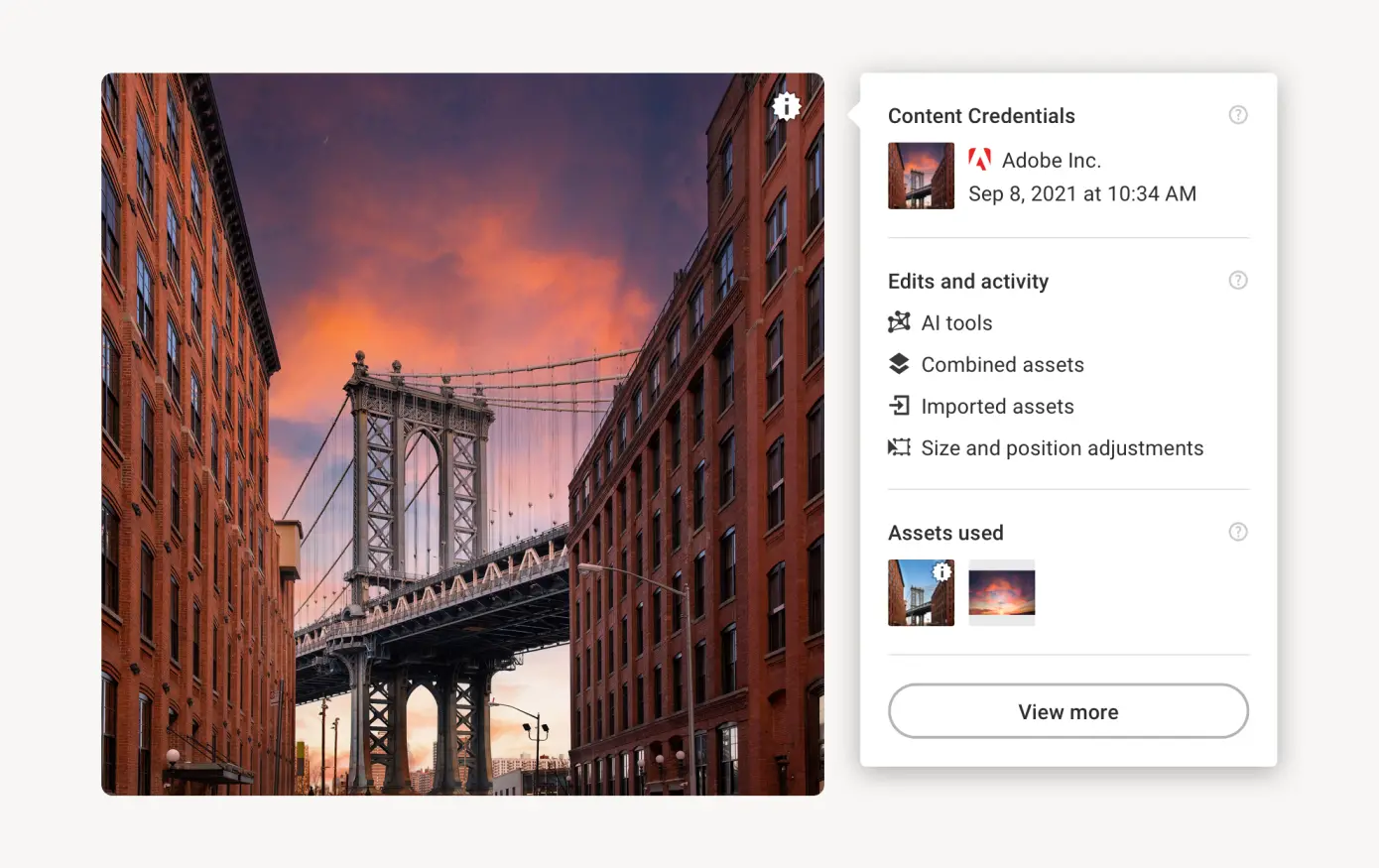 Adobe's content authenticity Initiative (CAI) project was first announced in 2019. Since then, it has released a white paper on the technology to achieve this goal, introduced the system into its own software, and cooperated with newsrooms and hardware manufacturers to achieve this goal.
now, the company announced the release of a three part Open Source Toolkit To quickly put the technology into the hands of developers and make it publicly available. Adobe's new open source tools include the JavaScript SDK for building methods to display content credentials in browsers, command-line utilities, and the rust SDK for creating desktop applications, mobile applications, and other experiences to create, view, and verify embedded content credentials.
three tools to be provided today Yes:
● JavaScript SDK
This UI toolkit contains everything developers need to create a rich, browser based experience of displaying content credentials.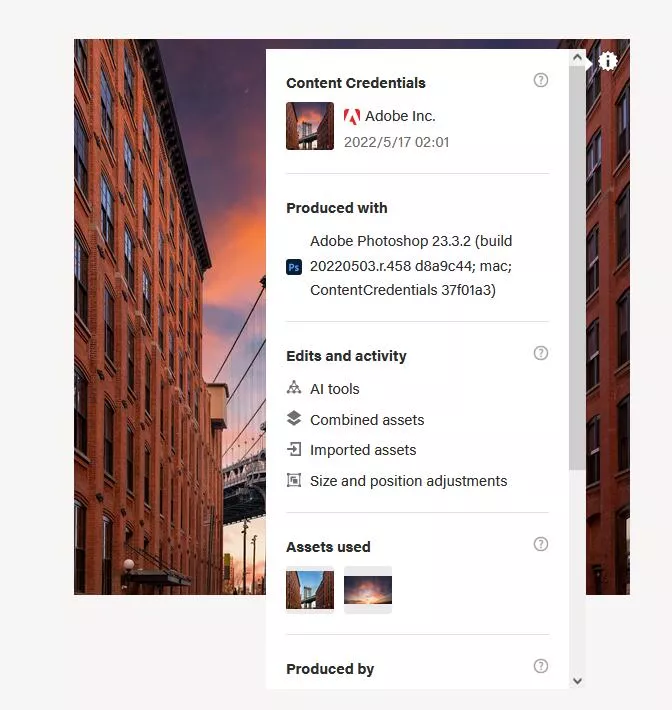 ● c2pa tools
Developers can install this utility to create, validate, and explore content credentials on their command line, or wrap them into services to quickly equip their processes to interact with content sources.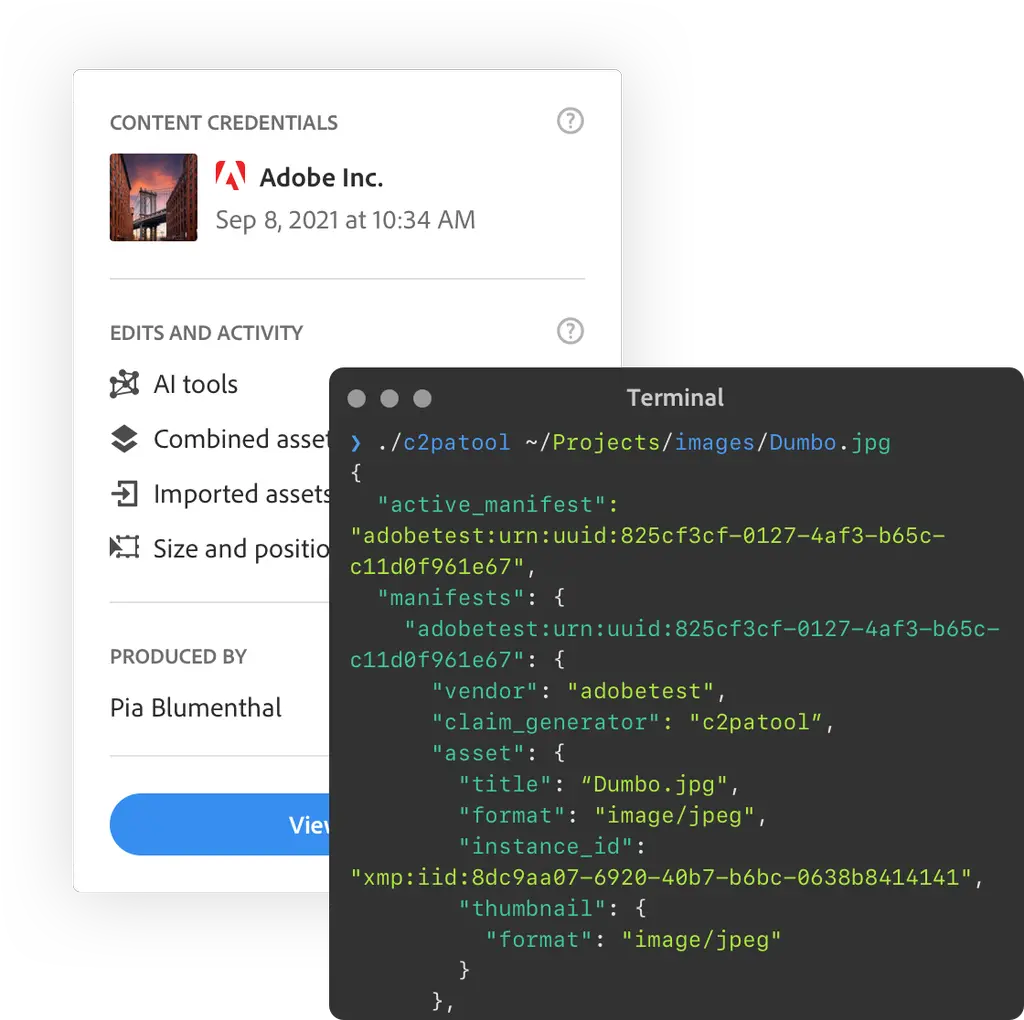 ● Rust SDK
Developers can build custom applications across desktops, mobile and services, and directly create, validate and display content credentials through our powerful rust library.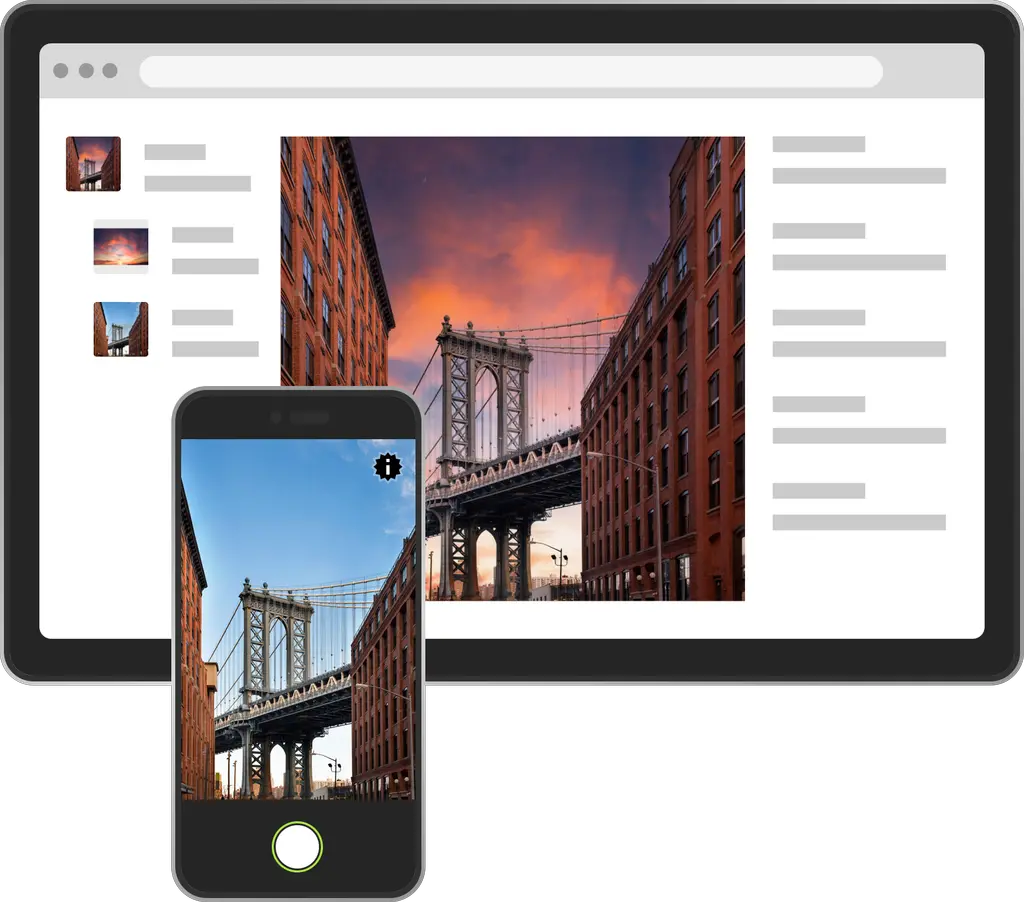 Since EXIF data stores detailed information about aperture and shutter speed, the new standard also records information about file creation, including how files are made and edited. If the company's shared vision is realized, the metadata Adobe calls "content credentials" will be widely visible on social media platforms, image editors and news websites.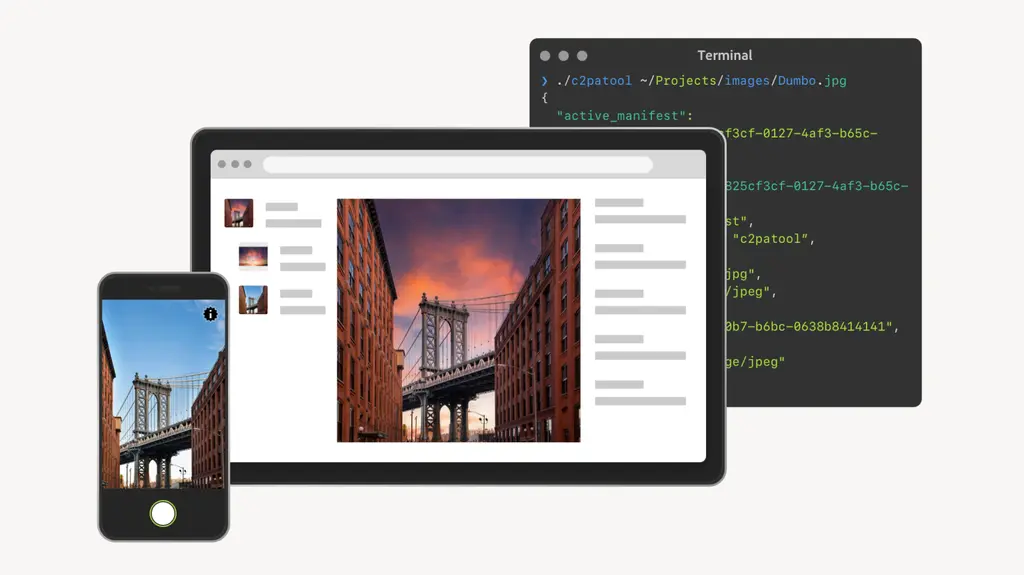 Andy Parsons, senior director of Adobe's content authenticity Initiative (CAI), said: "detection [against erroneous information ] will be an arms race. Frankly speaking, good people will lose. On the contrary, we try to redouble our efforts in content authenticity, which is to prove what is true, how something is made, and who made it in meaningful cases".
Driven by Adobe, the underlying standard c2pa has been supported by many companies including Microsoft, Sony, Intel, twitter and BBC. The Wall Street Journal, Nikon and the associated press recently joined Adobe in its commitment to widely promote content authentication.
With these new tools, the social media platform can insert JavaScript provided by Adobe and quickly have all its images and videos display content credentials, which are displayed as a mouse over icon in the upper right corner. This implementation may take several developers weeks, rather than a dedicated team and a larger software build.