On financial analyst day 2022, amd provided a roadmap for desktop client CPU by 2024. In the roadmap, the ryzen 7000 series based on the latest 5nm process is expected to be launched this autumn. but more importantly, amd confirms that the Zen 5 architecture will be launched on the client desktop as "granite ridge" before the end of 2024**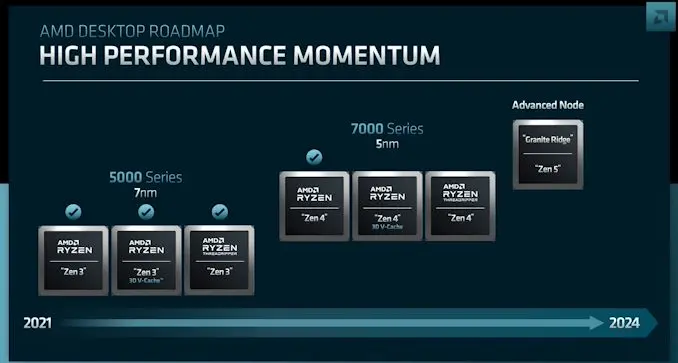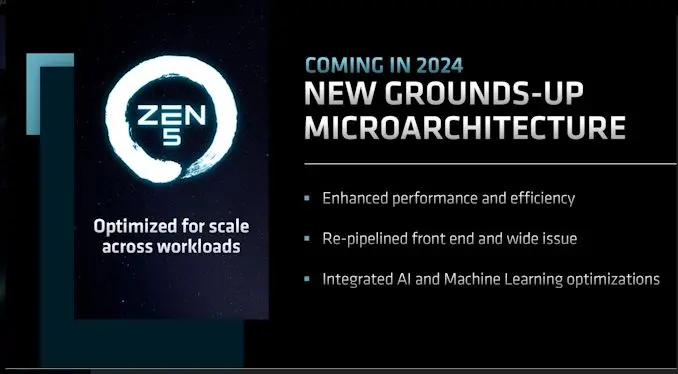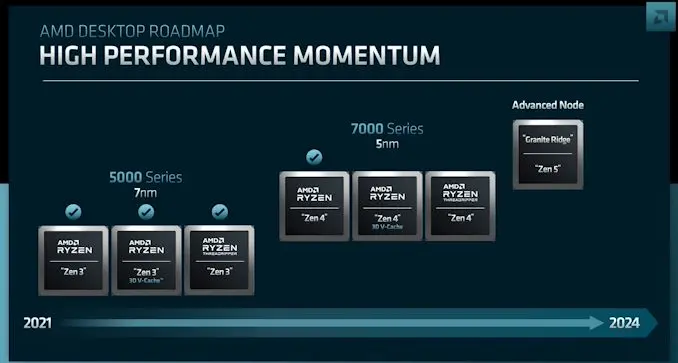 At Computex in 2022, in the AMD keynote speech delivered by CEO Dr. Lisa Su, amd announced its Zen 4 core architecture using TSMC's 5nm process node. Although no specific SKU was announced in this event, amd did announce some expected performance indicators.
We can expect to see it in the release of the desktop ryzen 7000. This includes 1MB L2 cache per core, which is twice that of Zen 3, and a performance improvement of up to 15% for single threaded IPC.
A key issue to be noted in AMD's updated client CPU roadmap is that it emphasizes the expectations for the Zen 4 kernel, which is manufactured on TSMC's 5nm node. In addition to the clock speed increase previously announced, amd expects IPC to be 8-10% higher than Zen 3. As a result, the company expects single threaded performance to increase by at least 15 percent, and multi-threaded workloads to increase even more.
Meanwhile, AMD's 3D v-cache encapsulation technology will also appear on the client desktop Zen 4. AMD is secretive about any further information, but their current roadmap shows that we should at least look forward to the follow-up products of ryzen 75800x3d.
The latest amd client CPU roadmap until 2024 also gives us a time frame, and we can look forward to its next generation Zen 5 kernel. On AMD's so-called "advanced nodes" (i.e. 4 nm or 3 nm), the Zen 5 used for the client desktop will be granite ridge.