Guomingpei, a well-known Apple analyst, pointed out in a tweet on Monday that the upcoming iPhone 14 series smart phone will usher in many upgrades in front shooting and other aspects** For example, the front camera will have a larger aperture, auto focus (AF), 6p lens, and expand the list of suppliers of high-quality parts.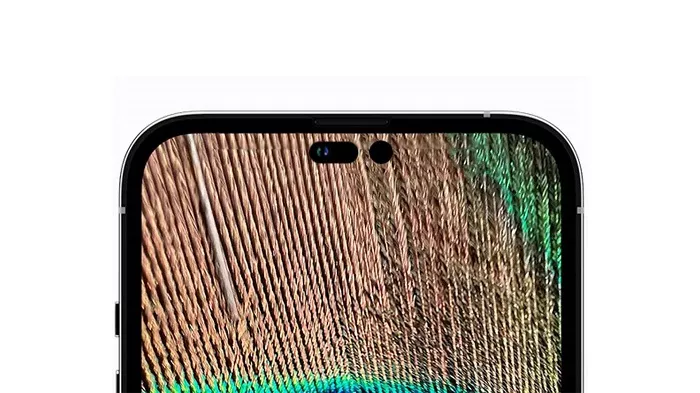 The analyst had previously predicted that LG Innotek would provide the Cupertino technology giant with high-quality proactive components because earlier Chinese suppliers failed to pass the strict test standards.
In terms of mobile image sensors, Sony is still Apple iPhone The first choice of 14 series intelligent machine. In addition, the lens suppliers may be genius and Largan, while Alps and luxshare will provide focusing modules.
As for the upgrade of the front part, Guo Mingpei claimed that the iPhone 14 will support auto focusing. Compared with the previous fixed focus pre shooting, the new product is expected to bring better image and video quality.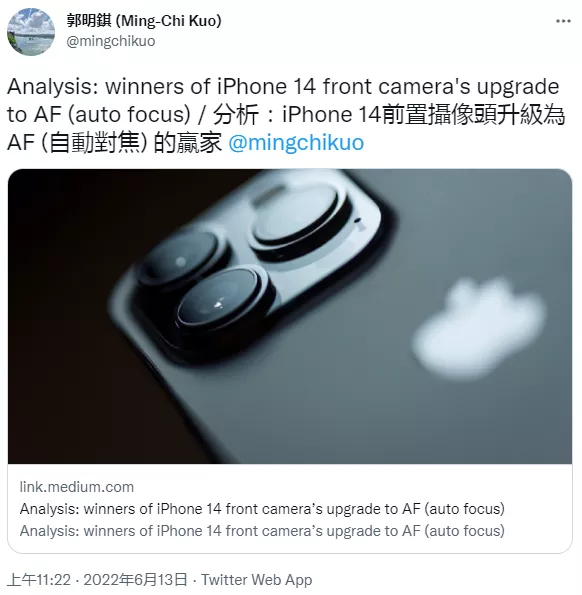 In addition, on the basis of the 5P lens of the old machine, the iPhone 14 may upgrade the 6p lens for the front camera, supplemented by larger f/1.9 aperture parameters, to improve the shooting performance of the sensor in low light environment.
Finally, analysts have known in a few months that Apple will take the lead in introducing 48mp main camera sensor into the iPhone 14 series, adding auto focus to the ultra wide angle lens, and is expected to support 8K video recording.
However, while the camera components have been significantly upgraded, the rear camera module of the iPhone 14 may be more protruding than the back cover of the fuselage. As for the truth, please wait patiently for the official announcement this autumn.