In recent years, Samsung has gained a high reputation in the real wireless headset market with the steady and intensive release of the galaxy buses product line Recently, it is reported that after the 2020 bus live and 2021 bus 2, the legendary bus Pro 2 seems to be expected to come with the new Galaxy Z fold4 / Galaxy Z flip4 folding screen during the unpacked event in August.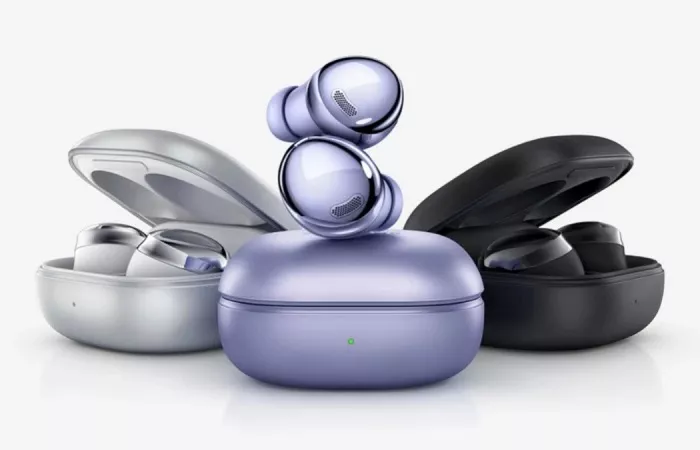 A few days ago, a twitter whistleblower with a reliable history expressed doubts about this. It is speculated that "Galaxy buses Pro 2" is indeed expected to arrive at about the same time this year, but it is unlikely to appear during the recent unpacked special event.
Then another informant quoted a source from the retail channel as saying that the upgraded Samsung wireless earphones may be sold in the market earlier than previously expected. If it is determined in early July, we may wait for the official announcement soon.
Meanwhile, although snoopytech claims that the headset is called "Galaxy bugs Pro 2", it has not been further confirmed.
In terms of color matching, the new earphones may have the options of zenith white, zenith Bora purple and zenith graphite, which are not different from the original phantom silver / violet / black.
Of course, since Samsung is particularly good at attracting more consumers to buy with the new color, it is certain that "Galaxy buses Pro 2" will eventually have the option of no less than non "pro" SKUs.