Apple's treatment of Apple pay later is not just the establishment of a subsidiary. It is said that this financial service will use the customer's Apple ID and related data to minimize the opportunities for fraud and loss. Most financial companies that provide "buy before pay" services use third-party credit reports to determine whether they are able to provide credit to new and old customers. But as apple enters the field, the iPhone maker will find another way.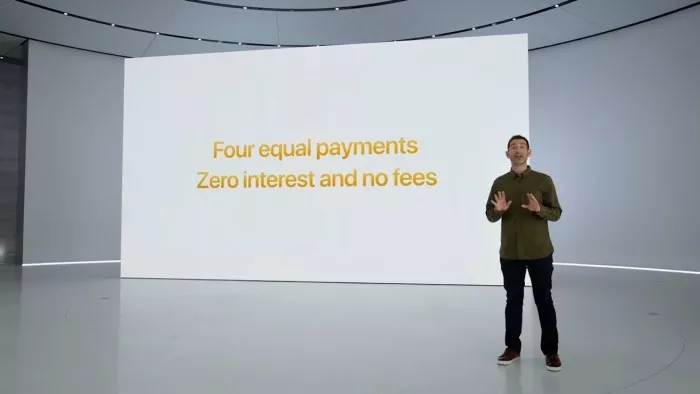 For Apple pay later, a subsidiary called Apple financing LLC has been established to allow Apple Have more direct control over the service. However, as a wholly-owned subsidiary, apple can also provide the subsidiary with information that may not necessarily be provided to third-party institutions, such as its existing relationship with Goldman Sachs in the area of Apple card.
People familiar with the plan told the Wall Street Journal that in addition to the traditional credit reporting system, apple pay later will also use Apple's own platform in a variety of ways. This will include using historical data of your own Apple ID to authenticate users and prevent fraud.
Applicants with an Apple ID are more likely to be accepted to use the service if they remain in good condition for a long time and there seems to be no indication that they will commit fraud.
By using the data directly managed by apple to conduct its own inspection, Apple has enough confidence in its confidence to become a lender, and no longer needs to listen to the arrangements of third-party companies. According to sources, when Apple created the apple card, it was worried about the reputation risk of becoming a lender, so it chose to cooperate with Goldman Sachs. A few years later, it is said that apple is now more confident about this prospect, especially because the transaction value it will handle is relatively low and the duration is short. At the same time, there is a payment plan ceiling including $1000, although the final amount will still depend on the usual credit checks.
Customers will also be required to link their debit card to the account and automatically deduct payments from their bank account every two weeks unless the customer chooses to exit.