After months of testing at the "arena del Futuro" track, stellantis and its project partners demonstrated the dynamic wireless power transmission (DwPT) technology in Chiari, Italy. The deployed lanes can charge electric vehicles (EVS) wirelessly when they are running**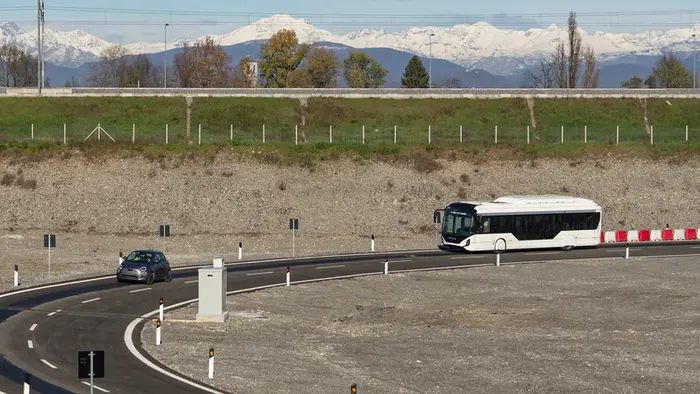 DwPT can be regarded as a wireless charging system laid under the lane, which means that the vehicle can realize wireless charging under the driving state of the lane without stopping to the charging pile for charging. This technology is applicable to all vehicles equipped with a special "receiver" that transmits energy from the road infrastructure directly to the motor, thereby increasing the range and saving the vehicle battery.
The pilot project of stellantis and all relevant partners is coordinated by A35 brebemi, a company owned by aleatica, a global transport infrastructure operator, focusing on sustainable and innovative mobile solutions.
Anne Lise Richard, head of stellantis' global electric vehicle business unit, said: "Our long-term strategic plan, dare forward 2030, aims to bring 'cutting-edge freedom of movement' to all. This project is the essence of our progress as a company. Working with this incredible group of partners, we have proved that inductive charging technology can provide power for our electrification future. These joint projects are exciting steps because we are committed to achieving longer battery life Life, lower mileage, higher energy efficiency, smaller battery size, excellent performance and lower weight and cost ".
The work on the "arena del Futuro" track shows that BEVS, such as the Fiat new 500 equipped with a test system, can run at typical highway speeds without consuming the energy stored in the battery. The test shows that the energy flow efficiency from asphalt to vehicle is equivalent to the typical efficiency of fast charging station, so the driver does not need to stop to charge. In addition, the measurement of the magnetic field strength proved that it had no effect on the driver and passengers.
During Chiari's activities, Maserati Grecale folgore showed the news that Maserati was about to participate in the project. Folgore has confirmed the all electric version of Maserati and will electrify its entire product line by 2025. Grecale folgore will be equipped and run on the "arena del Futuro" track to collect data and deploy detailed performance analysis.
"Arena del Futuro" is powered by direct current (DC) and has the following advantages:
● reduce power loss during energy distribution;

● ensure direct integration with renewable energy without converting DC to AC;

● it is allowed to use cables thinner than AC power distribution, which has obvious advantages in packaging, weight and harmonic pollution; And,

● aluminum cables are used for current distribution. Compared with copper, aluminum cables are easier to purchase, only half the cost, and lighter and easier to recover in the circular economy business model.