Bitcoin continued its decline on Tuesday, and investors' sentiment was further dampened by concerns that the Federal Reserve would raise interest rates more substantially to control inflation The world's largest digital currency once fell 10.3% to US $20824, the lowest level since december2020 Other cryptocurrencies such as Ethereum and avalanche also fell across the board.
Access: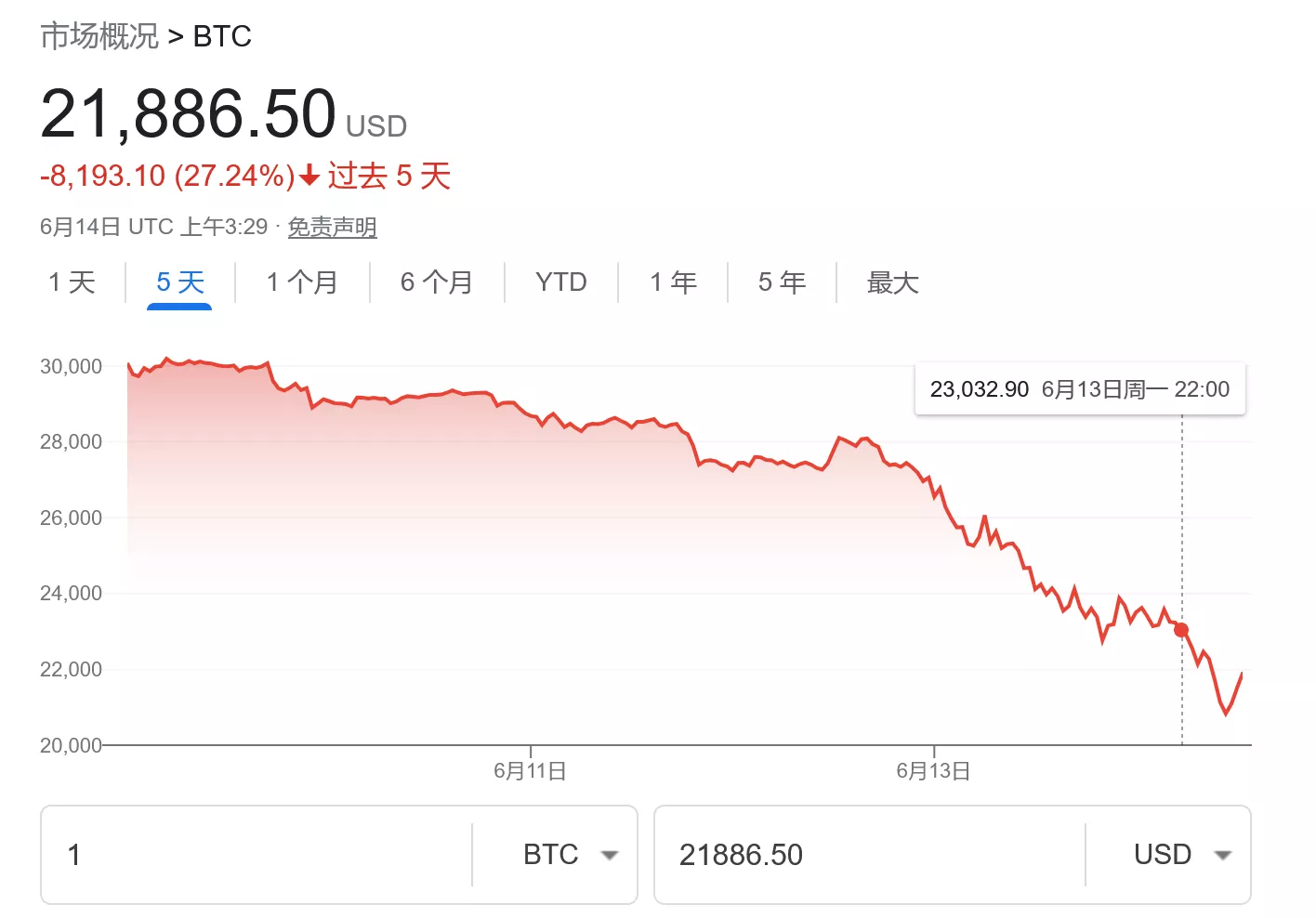 "With the global market value of cryptocurrency falling below US $1trillion, the market prospect of cryptocurrency is worrying," said Edward Moya, senior market analyst of OANDA's Americas business. He added that falling below $20000 could lead to "more ugly" price movements.
Cryptocurrency has become a symbol of speculative investment flight as monetary policy has been tightened around the world to cope with inflationary pressures and remove liquidity from global markets.
Celsius, a cryptocurrency institution, froze withdrawals on Monday, intensifying market concerns about the pressure in this digital asset field. Before that, the collapse of terra/luna ecosystem had caused tension in this field.
Traders are also watching MicroStrategy Inc., whose huge bets on bitcoin are having a reaction. Among the many problems that put the company under pressure, one threat is that the further decline in the price of bitcoin will require the company to increase loan collateral.