On the morning of June 10, Beijing time, it was reported that employees at the apple retail store in New York central station did not unite according to the original plan, but joined the American communications workers' Union (CWA)** This is part of the extensive organizational action of Apple retail stores across the United States. Employees in Maryland, Georgia and Kentucky have announced their union activities. If any of these stores succeeds, it will represent the first apple employee Union established in the United States.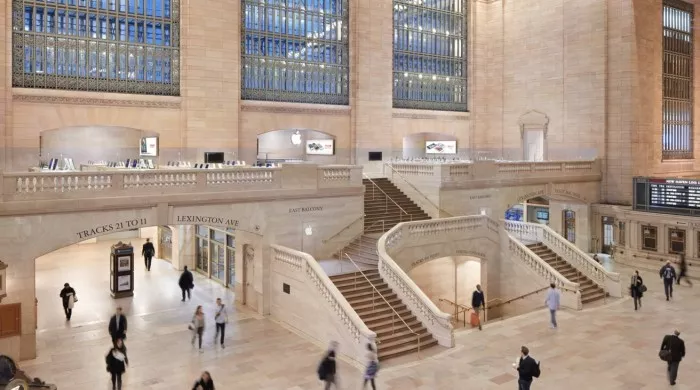 In a press release, both unions called the move a positive step in consolidating workers' rights across the country. "CWA has a nationwide plan that will bring collective strength to Apple retail employees," said Lynne fox, international president of the union.
The move will reduce the total number of national trade unions that openly organize Apple retail employees to two: CWA and the International Association of Machinists and aerospace workers (IAMAW), who are organizing workers at the apple retail store in Towson town center, Maryland. The workers here have applied to start the union election on June 15.
Employees said that although it was not unheard of before that many trade unions represented employees of the same company, the new strategy may help CWA more effectively counter Apple's anti union strategy. "When we consider how to mobilize our peers to power in the next step, we can only counterattack the endless destruction and intimidation tactics on a larger scale," said Anthony Viola, a member of the New York organizing committee.
Apple has hired anti union lawyers from littler Mendelson, the largest labor law firm in the United States, and released a video in which Deirdre O'Brien, vice president of human resources and retail, actively discouraged workers from organizing trade unions.
CWA also represented the employees of the Cumberland mall in Atlanta, who applied for a union election on June 2. Less than a week before the voting began, CWA withdrew its application in view of the illegal destruction of trade unions and the rise of COVID-19 cases.
However, the organization has made unfair labor behavior accusations against apple on the grounds that Apple forcibly held an audience meeting at the trade union event in Atlanta. In April this year, the National Labor Relations Commission ruled that this strategy was illegal.
"By joining CWA, we intend to work with countless other stores to realize workers' rights in Apple retail stores in the United States. We believe we will succeed," Viola said