The US Food and Drug Administration (FDA) inspectors pointed out in a briefing document released late Friday that Moderna's novel coronavirus vaccine for children under 5 years of age is safe and effective It is reported that FDA will hold a meeting on granting emergency use authorization after releasing the document.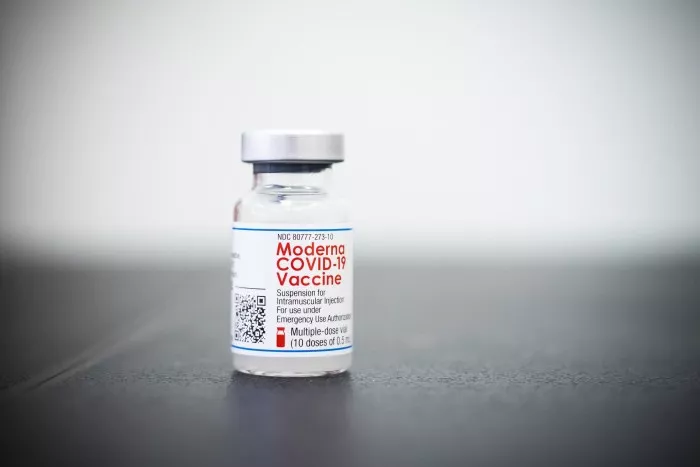 The document states: "the available data support the effectiveness of Moderna covid-19 vaccine in preventing symptomatic covid-19 in the pediatric age group from 6 months to 17 years."
The FDA's Advisory Committee on vaccines and related biological products is scheduled to meet next week to decide whether the agency should approve Moderna's application for emergency use authorization for vaccines for children aged 6 months to 5 years and for children aged 6 to 17 years. The application of Pfizer and partner biontech to authorize the use of its pediatric vaccine for children under 5 years of age will also be considered.
In the United States, children under the age of 5 still cannot be vaccinated against novel coronavirus. Older children can receive Pfizer biontech vaccine.
The New York Times pointed out in a report on the briefing document that the low-dose pediatric vaccine of Moderna has been found to have a 51% effect on preventing symptomatic infections in children aged 6 months to 2 years, and a 37% effect on children aged 2 to 5 years. The FDA cautions that estimates of vaccine effectiveness are based on only a few cases of covid-19. The agency also said that children may need to be injected with reinforcing needles, just as adults have already done.
The New York Times reported that FDA reviewers said that the Moderna vaccine for children did not produce inflammation of myocardium and surrounding tissues - myocarditis or pericarditis - this rare side effect is a risk for young people injected with Moderna or Pfizer vaccine.
In addition, the Washington Post reported that this week, the White House said that if they were approved, the vaccination of children under the age of 5 could be started as soon as June 21, and 10million doses would be provided initially.