Some time ago, the lost dragon pact, a mobile game jointly developed and operated by Nintendo and cygames, suddenly released an official announcement. The content is that the game will be closed after the game story is completed in July. In fact, the service of mobile games is not a big deal, but in Xiaofa's view, this may mark that Nintendo is gradually withdrawing from the field of mobile games.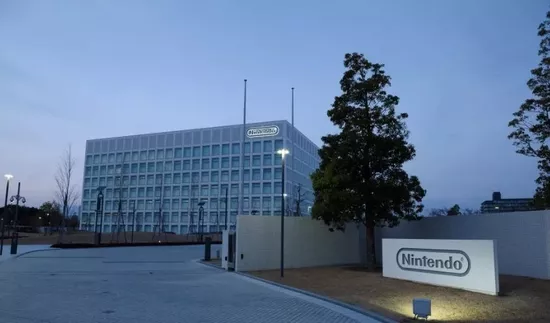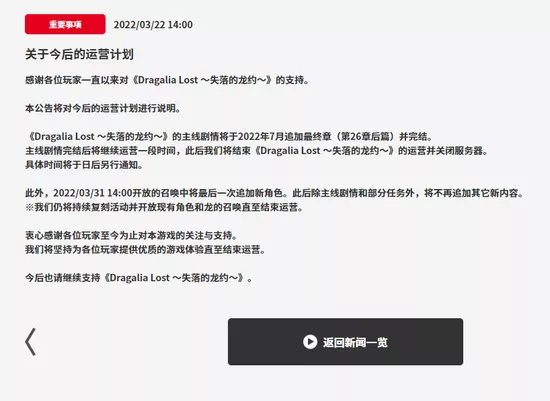 Indeed, at the beginning of 2010, various game manufacturers were moving towards the mobile game market. Only Nintendo seemed not interested in doing this business.
In 2011, then president Satoshi Iwata said bluntly in an interview, "we didn't think about it at all. If we did that, Nintendo would no longer be Nintendo."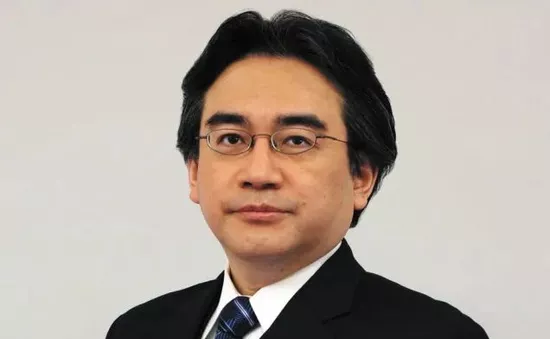 At that time, the players thought that Nintendo was the "conscience of the industry" and kept the last piece of pure land of the game.
As president, he has led the development of popular models such as NDS and Wii, and participated in the production of well-known IP games such as Zelda, Super Mario, and Animal Crossing. The industry calls him a "genius programmer".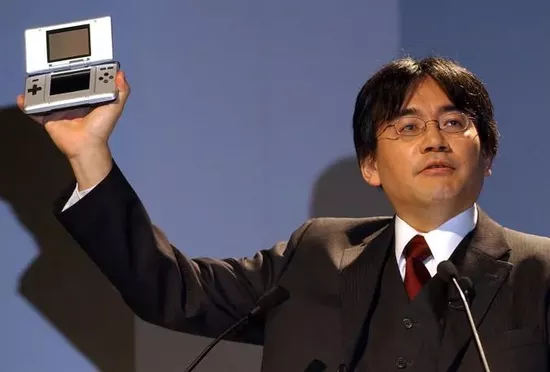 With the concept of "developing simple and fun games" of Iwata Cong, Nintendo grasped both hardware and software, and achieved quite good results in the host war with Microsoft and Sony.
You should know that NDS is Nintendo's best-selling game device, with 150million units sold worldwide!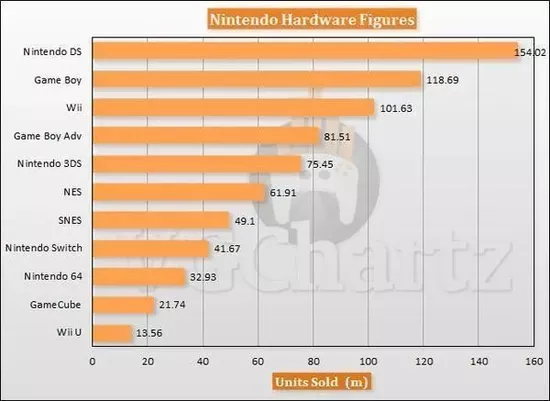 2019 data
Unfortunately, the reality is that the face slapping is quick and painful. After that, Nintendo seems to have been poisoned. The sales of the two new models, 3ds and wiiu, have suffered a Waterloo, and the software has been squeezed and impacted by a large number of mobile games.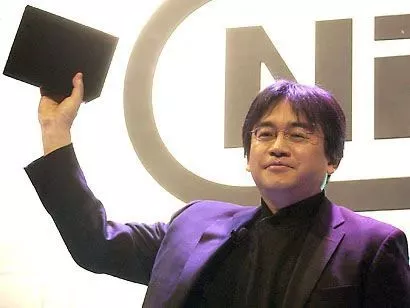 The sales volume of wiiu was far less than expected, and the losses directly dragged Nintendo back. The financial results in those years were terrible.

Facing the company's successive years of losses and declining stock prices, Iwata finally put down his persistence and announced in 2015 that he would focus on mobile games.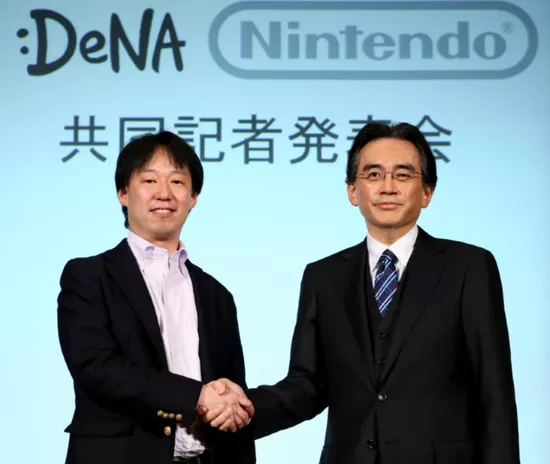 Nintendo and mobile service provider Dena have reached an equity exchange

Then a 65 year old man named Jun Dao Daji hurried to take over the post of president, with a sense of tragedy that "the middle road collapsed before the emperor started his business".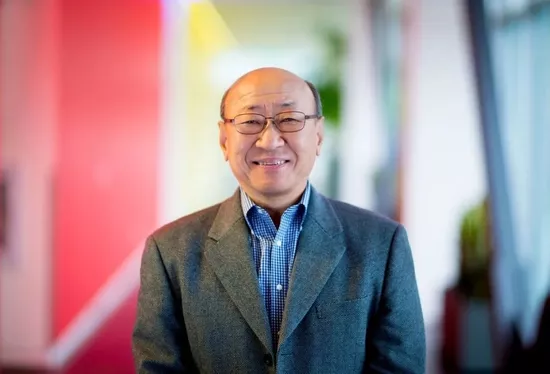 In fact, according to his age, junjima has long been able to apply for retirement, but now Nintendo has no leader, and the backbone old employee has resolutely stood up and taken on the important task.
And he did not disappoint the company's expectations. During the period when jundaoda was president, Nintendo stabilized the chaos by launching classic games such as nintendoswitch, legend of Zelda: the breath of the wilderness and Mario racing 8 Deluxe.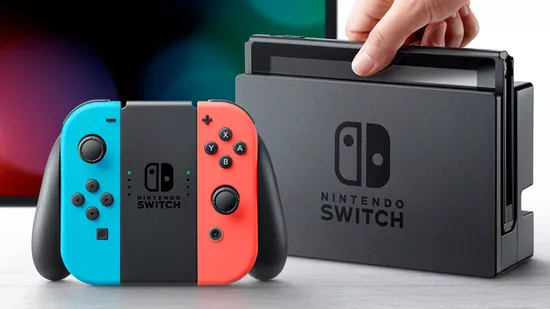 If Iwata is Nintendo's "Kaiguo Mingjun" in the 21st century, then Takeshima is the "master of ZTE".
In 2016, Nintendo announced that it would make mobile games of the two IPS, the Animal Crossing and the flame Herald.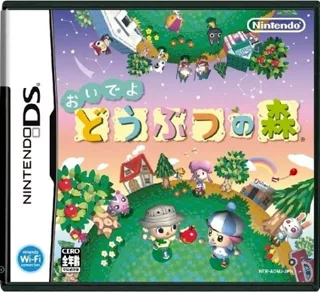 In the same year, it also launched two mobile games, miitomo and Super Mario cool run.
As Lao Ren's first mobile game, "miitomo" focuses on entertainment and social networking. The character design also follows the character modeling of MII (Nintendo's virtual character service).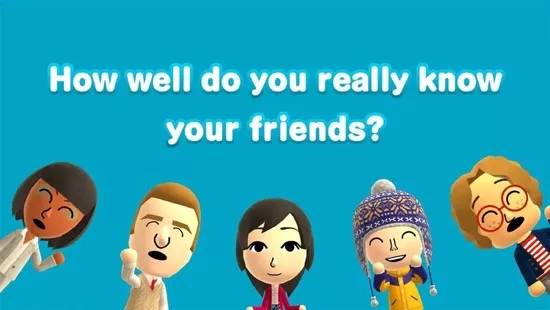 The playing method of the game is very simple. After designing their own characters, players need to answer the questions raised by their own characters every time they log in, gradually enriching the character of this character.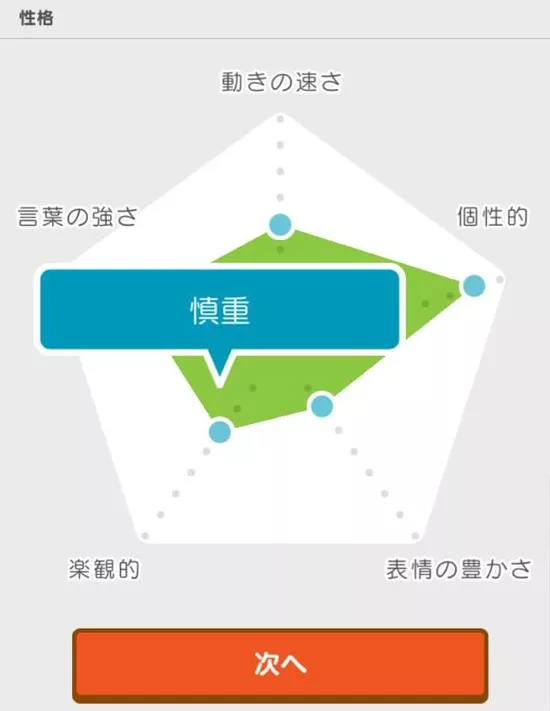 For example, after it asked me "what is my favorite food", I replied that chicken legs.
Later, if my friends come to interact with my characters, they can choose the corresponding questions and then know the answers.

"Miitomo" is a game that charges for downloading free props, but Nintendo doesn't design too many krypton gold points in this game. Even if it buys some virtual clothes, players can't spend much money if they want.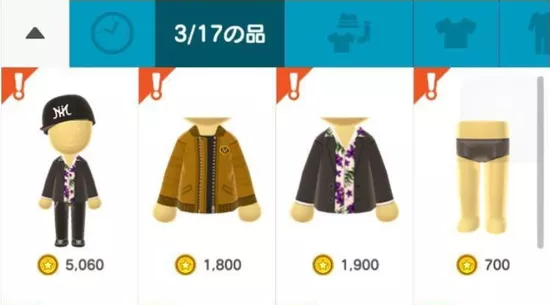 Super Mario cool run is a buyout Parkour game, which can unlock all levels with one payment. It is also full of Nintendo flavor: casual and suitable for all ages.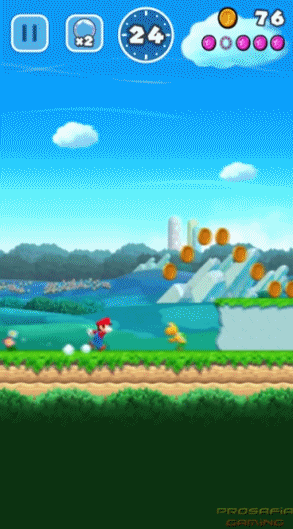 These two games were downloaded in high volume when they were launched, but their fate was quite different.
So far, it has brought Nintendo $76million in revenue, and ranked first among the "25 Best Japanese mobile games in the eyes of foreigners".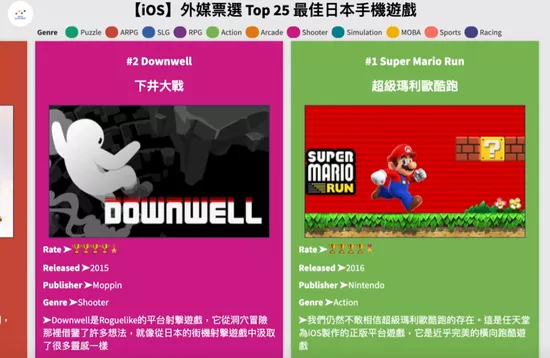 However, a few months after its launch, miitomo began to lose a large number of users, and it was announced to stop serving in 2018, two years later.

Personally, I think the reason for its failure is that it failed to grasp the core of social mobile games - online interaction, which is very important for players.
In fact, these two games are just Nintendo's water testing works, but the success of Super Mario cool run has given junshimaji great confidence.
At the end of 2016, he said that Nintendo has regarded the mobile game business as the "third pillar" and plans to launch 2-3 mobile games every year in the future.

The Animal Crossing: Pocket camp, launched in 2017, also contains the element of blind box, which is the only krypton gold point in the game.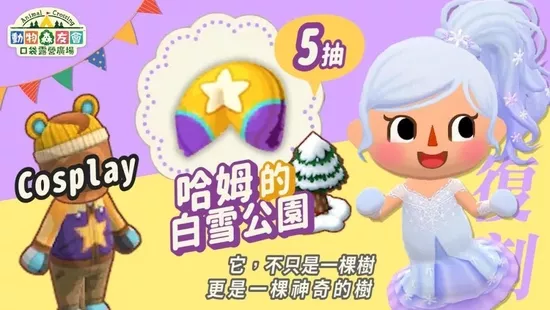 In the same year, the flame heraldry: hero, which had been skipped for several months, was officially launched.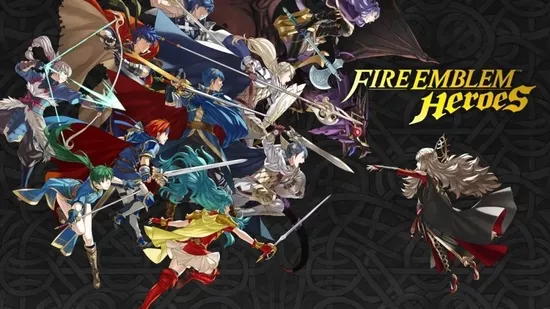 "Herald of fire: Hero" is Nintendo's first "krypton gold draw card" game. The money making ability of this kind of game is not comparable to the previous casual and buyout games.

Maybe you will say "pokemongo!" in 2017 Haven't you made billions of dollars? Why not include it?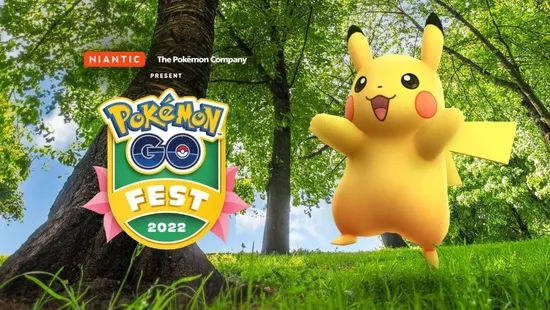 In fact, Nintendo only authorized nianic, and its operation has nothing to do with it, so the money is basically earned by nianic.
However, according to common sense, if it is an ordinary game company, it will continue to do krypton gold mobile games after tasting the sweetness.
But Nintendo is different.
In 2018, after junjima has stabilized the situation of Nintendo, he handed over the position of president to juntaro Guchuan.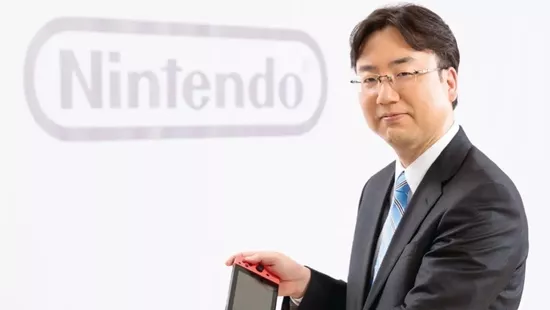 Generally, the new president will want to make some achievements to prove himself. For juntaro Guchuan, the mobile game business is actually a good opportunity.
However, in the following "doctor Mario's world" and "Mario racing car", krypton gold has few elements, only skin decoration and so on, all of which belong to the "unnecessary krypton gold".
It is Nintendo's only original IP in the field of mobile games, and it is also their second pure krypton gold draw card mobile game.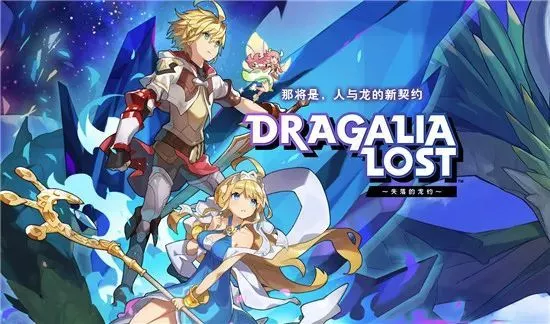 Although its income is not as high as that of the herald of fire: Heroes, it has also ranked second for a long time.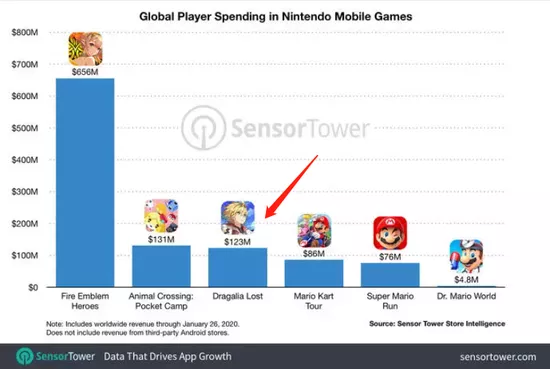 It was not until the NS version of the Animal Crossing launched the mobile game that its revenue was exceeded by the Animal Crossing: Pocket camp.
In fact, we can also see Nintendo's attitude towards mobile game business in the operation of the lost dragon treaty.
The lost dragon pact is a product jointly developed by Nintendo and cygames, a major mobile game manufacturer. Cygames is mainly responsible for the operation.
Because to improve the combat effectiveness in the game, you need four things: characters, dragons, dragon talisman and weapons. Except for weapons, you need to draw cards.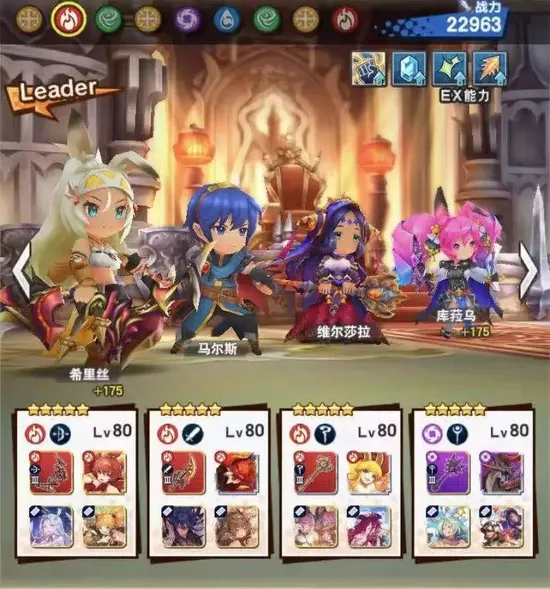 General mobile games will separate these items into three pools, so that players can draw cards to strengthen them.
However, there is only one card pool in the lost dragon covenant, which mixes the three categories of items together, and is known as the "three in one poison pool".
This operation means that the krypton cost of players has been infinitely raised, which is almost a bottomless pit, making players complain.
However, this is also the consistent practice of mobile game manufacturers - increasing revenue through various routines.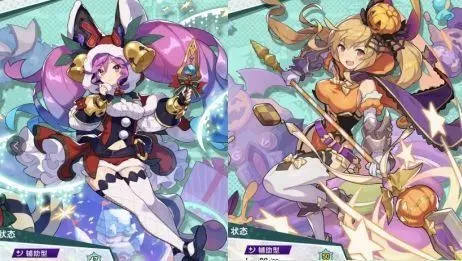 This is especially true for the holiday restricted card pool
It is supposed that Nintendo will get more money if it makes more money. It should be the result that both companies are satisfied with.
But Nintendo couldn't see it anymore. It took the initiative to ask cygames to improve the drop rate of props, and also modified the card pool and the minimum guarantee mechanism to save money for the majority of players.

In that year, cygames took the initiative to lower its revenue forecast, because the expected revenue of the lost dragon treaty decreased. In other words, it all depended on Nintendo.
But Nintendo doesn't want to make money from mobile games. Juntaro Guchuan said in 2018 that he hoped the company could launch more mobile games, with an annual revenue of 100billion yen (910million US dollars).

But in fact, Nintendo has not launched any novice games for nearly three years since it launched the mobile game Mario racing: tour on September 25, 2019.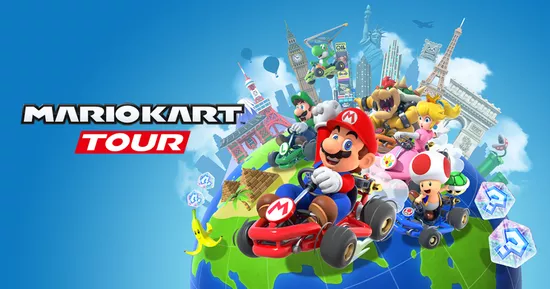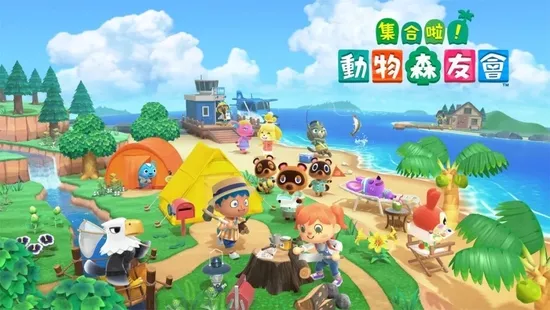 In 2020, the boom of donsen has brought Nintendo's revenue and profit to a new high, while the mobile game is lukewarm and even worse than the revenue of the 3DS platform, forming a sharp contrast.


Mobile game revenue is 418million dollars, and switch platform revenue is 9.344 billion dollars
Now Nintendo can see that its own mobile game is a brother in the mobile game industry, and the host is especially good at playing. It is not clear at a glance who should be the focus at this time?
So now Nintendo doesn't take up hand games anymore. It seems that it will be forgotten by everyone in silence. Although the hand games business has brought Nintendo more than $1billion in revenue over the years.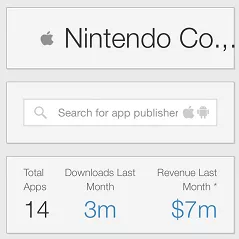 If this situation continues, the old mobile games will come to the end of their lives one by one, and the income will continue to decline this month.
However, Nintendo should not care about this. After all, nowadays, Mario, cabi of stars, Zelda and other IPS have a stable output, and sales are not worried. Nintendo has already made a lot of money since it sold more than 100 million switches.
In fact, this is also very good. After all, Nintendo's entry into the mobile game business was a helpless move in those years, because Nintendo's corporate identity and mobile game are not very compatible.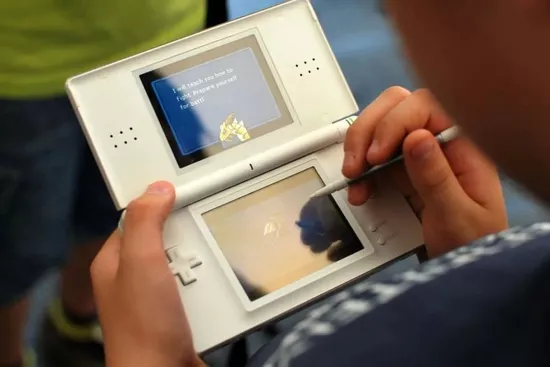 However, in mobile games, Nintendo has neither made mobile phones nor mobile games. It can only design games according to the habits of mobile game users. Naturally, it will be a little acclimatized. Its good results really depend on its own IP.
On the other hand, although Nintendo has experienced so many twists and turns over the years, the core concept of "fun" has not been discarded after three terms of president.
Therefore, Nintendo only makes casual games in the field of mobile games, and the only krypton gold games are also increased by them. For fear that players will spend too much money, they are afraid that players will not enjoy playing.
Such an approach will naturally make players genuinely like the game.
For example, after the lost dragon covenant was announced to be closed, all I saw in the relevant communities were blessings and thanks to the game, which was very harmonious.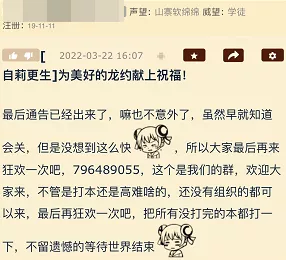 Even the comment area of the app store is highly praised by Yishui, which is quite different from the situation of those ugly krypton gold mobile games.

This is why players can always trust Nintendo, because we may not know what it will do, but we all know what it will not do.
For example, it will bring players a host with a resolution of only 720p in this era, but it will never force players to krypton gold and will never forget to bring players a pure game experience.