The silent electric cars glide through the streets in a scaled-down fashion. Supercars never refuse to be this understated, and like their sharp, exaggerated styling, the sound means fun.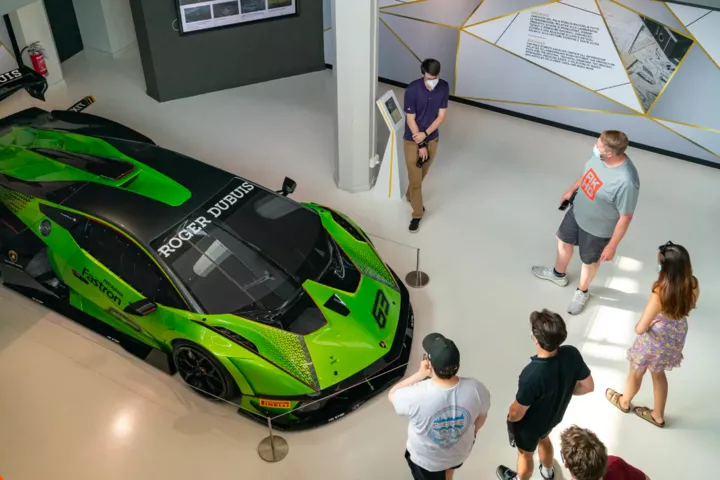 As the last and most expensive bastion of fuel cars, Ferrari and Lamborghini are also starting to build electric cars. These super electric sports cars, of course, have to be able to inspire the same 'fun' as in the past, as well as reap the same price as in the past.
The big trend: oil to electricity, smart
The trend of the whole automotive industry is 'oil to electricity' and 'smart'.
Tesla has challenged Ferrari and Lamborghini for the 'speed' advantage. The former's Model S Plaid, which can accelerate to 100km/h in around two seconds, is faster than any Ferrari or Lamborghini.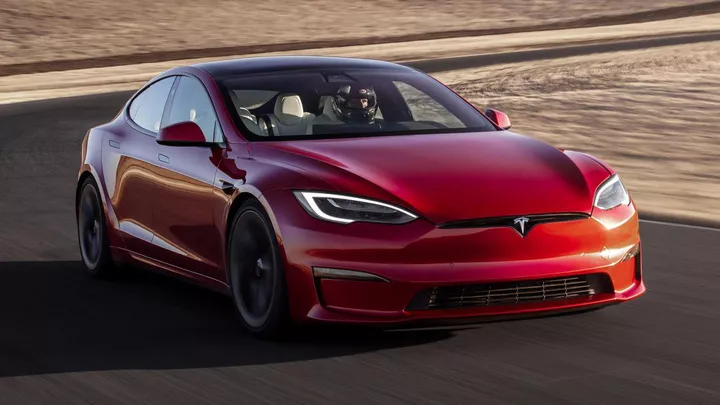 For a supercar manufacturer to just cobble together an electric sports car and slap their own badge on it doesn't make sense. Supercars are the benchmark of the automotive industry, and to change to electric, you have to be a world class leader; moreover, you have to be able to afford a price that the vast majority of people can't afford to pay.
Ferrari has introduced the plug-in hybrid Stradale from 2019, but the pure electric car won't be available until 2025. The company made its investment plans public in June, saying it would produce its own motors, inverters and battery packs. CEO Benedetto Vigna said, "The electric Ferrari is a real Ferrari."
Ferrari expects sales of purely electric cars to account for fifty percent of its total sales in 2025; in 2030, electric and hybrid cars will account for eighty percent of Ferrari's total sales.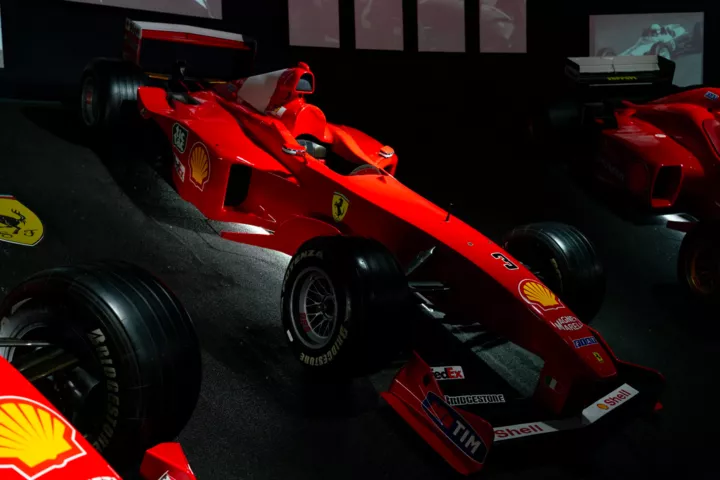 Ferrari will also refine its technology from its own racing team, but will still not participate in Formula Electric.
Lamborghini is based just half an hour away from Ferrari, but is moving slower than Ferrari. It will launch its first plug-in hybrid in 2024 and expects to launch an all-electric car in 2030.
Now that the speed advantage was gone, Ferrari and Lamborghini had to retain their sound and power advantage. Rumor has it that the famous Austrian conductor Karajan once said that Ferrari's 12-cylinder engine achieved "a harmony that a master cannot play". The 'cacophony' of the internal combustion engine, and the 'power' of the power feedback, are irreplaceable hallmarks to many dedicated drivers.
And for electric cars, it would be very simple to achieve complete 'silence' if not intentionally designed to alert pedestrians. The former chief executive of Aston Martin, who jumped ship to Switch Mobility, said, "Would sports cars exist if they couldn't be distinguished by sound?"
Change electricity is fine, but not smart
A power change is inevitable, but the supercar has no intention of compromising on 'intelligence'.
Ferrari will not develop an operating system for electric cars. Traditional carmaker Mercedes has long said it is particularly important to build an operating system that runs the car, manages OTA updates and collects driver habits. But Ferrari's chief executive Vigna said, "I will never develop a Ferrari operating system, you have to focus on what you're good at."
Ferrari is also working on the next generation of high energy density solid state batteries. The current battery for ordinary electric cars is not a big problem, but to power an electric sports car, it simply can not compete with the same field of internal combustion engine. To not reduce the power performance of electric sports cars, the energy efficiency of the battery bears the brunt.
Ferrari isn't going for autonomous driving either, and unlike Tesla and Volkswagen, which are pursuing L5 levels of autonomous driving without human intervention, it is limiting the cars to L2 levels of autonomous driving. The hierarchy of autonomous driving, proposed by the National Highway Traffic Safety Administration (NHTSA) and the Society of Automotive Engineers (SAE), divides autonomous driving into five levels, L0 to L5.
L2 level is partially autonomous driving, where the basic operation is done by the vehicle, and the driver is responsible for monitoring the perimeter and taking over the vehicle at any time, mainly including functions such as ACC auto-cruise, auto-following, auto-parking and so on. The vast majority of cars on the market today are capable of reaching this level.
"No customer spends money on a car to enjoy a computer, they spend it to enjoy the drive," Vigna said, adding that "realizing human-centered value is fundamental."
Volkswagen Group's Lamborghini said last year that it would invest €1.5 billion to convert its current models - the Huracan and Aventador sports cars and the Urus sport utility vehicle - to oil-electric by the end of 2024. hybrid powertrains. A few days ago, CEO Stephan Winkelmann said the figure was 1.8 billion.
Lamborghini's intended mass-produced all-electric car, recently revealed by design director Mitja Borkert to resemble a 'spaceship', presumably resembles the previous limited-edition supercar Sian FKP 37 - derived from the 2017 concept Terzo milleno, an oil-electric hybrid equipped with a supercapacitor.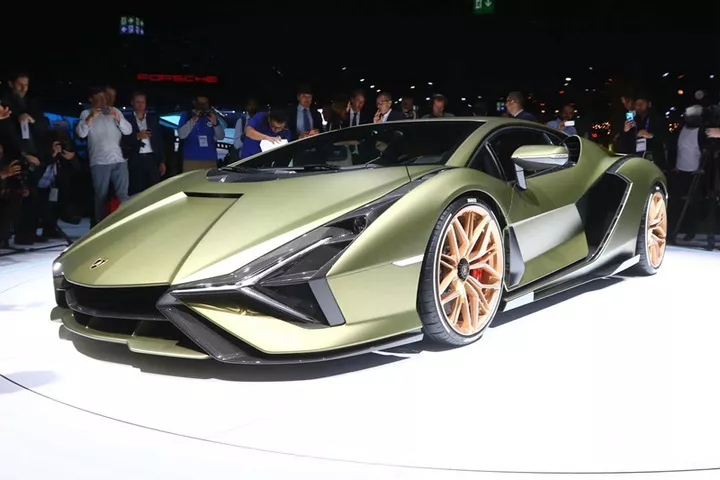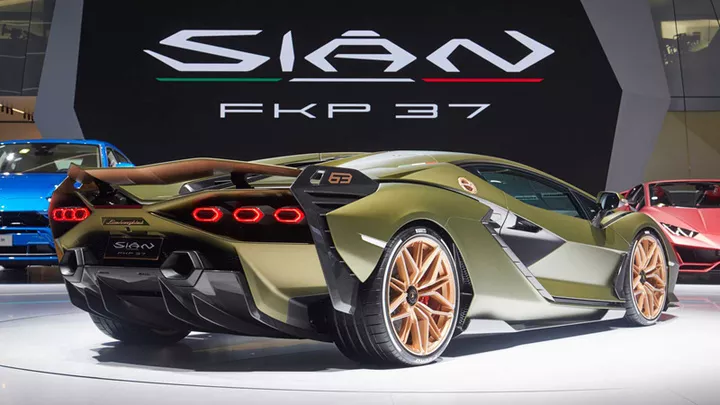 EV owners and EV enthusiasts, like to shed tears of sympathy on fuel cars, somewhat similar to the mood of Guangzhou Nansha owners who mocked Amoy owners for "sitting idly and talking about Xuanzong".
In fact, Ferrari and Lamborghini make a lot of money. Ferrari is controlled by the Italian Agnelli family, which also owns Juventus Football Club, Cushman & Wakefield, and Fiat Group, and was listed on the New York Stock Exchange in 2015. net profit for the first three months of 2022 was $250 million on sales of $1.2 billion.
Lamborghini contributed €180 million to Volkswagen's pre-tax profit on sales of €592 million in the first quarter of 2022.
Last year, Ferrari sold 11,000 cars and Lamborghini sold 8,300. Such a return is quite a glowing achievement in the thinly-veiled automotive industry.
Big competition, small competition
Ferrari and Lamborghini represent the prestige and industrial strength of Italy.
Although the Italian car industry is in decline, with Fiat's market share in Europe down to 4 %, supercars are still a popular choice with the upper classes. A supercar can cost hundreds of thousands of dollars, with the most exclusive models commanding multi-million dollar price tags, and buyers often have to wait a year.
Italy is not having a good time. The coalition of populists and the centre-left establishment is faltering, and the bickering over tens of billions of EU bailout funds is never-ending. So far this year, Italy's gas imports have plummeted as a result of the war, threatening to shut down the entire manufacturing sector - and supercar makers are no exception.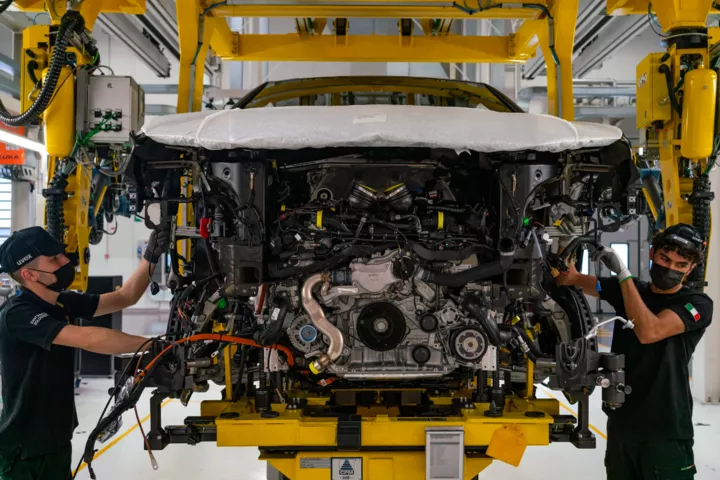 At the beginning of the year, the US government announced a subsidy scheme for electric vehicles and a programme to build charging stations with federal funds was on the agenda.At the end of June, in Luxembourg, the environment ministers of 27 EU countries adopted a motion to phase out the sale of new fossil-fuelled vehicles from 2035 onwards. Italy joined four other member states in seeking exemptions for a selection of car manufacturers.
A selection of car manufacturers, that includes Ferrari and Lamborghini. Both have already made many concessions on carbon emissions. However, the 2035 "end of the internal combustion engine" deadline is still inevitable.
Countries are promoting electric cars with the main aim of reducing carbon - reducing tailpipe emissions, which are a major source of CO2 and smog. Of course, the energy and raw materials used to make batteries are not 100 percent green, but they are statistically better than fuel cars.
Meanwhile, fierce regional competition is unfolding in this industry. Japan's Toyota, which was supposed to be a pioneer in hybrid cars, has been very slow to develop, and the bZ4X, which went on sale this year with a solar charging panel on top, has little appeal. Porsche's Taycan electric car, meanwhile, outsold the 911 last year. mercedes-Benz sold nearly 100,000 electric cars plus electric vans last year, a 90 percent increase over the previous year.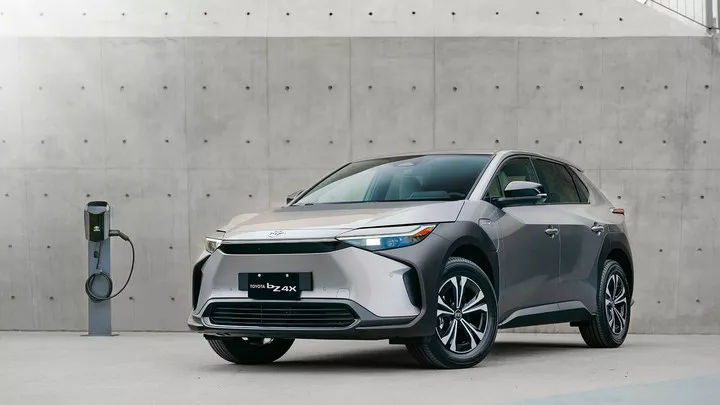 Tesla in the US, and the newly emerging Lucid and Rivian, as well as China's new car makers, are gobbling up the turf of Japanese and German cars. SAIC, which owns the British marque, is using technology transfer to enter the European market.
In the industry chain, the competition for batteries is also becoming increasingly fierce. BYD's supply of batteries to Tesla directly sent the company's market value to the 1 trillion yuan mark. And the news didn't shake the rising trend of "Ning Wang" (Ningde Times) shares, reflecting the market's ample enthusiasm for the new energy vehicle industry chain.
In contrast, Germany's opposition to the 2035 ban is understandable: in the case of lithium batteries, for example, the European battery industry is lagging behind in terms of talent, technology accumulation, raw material supply and even industry chain structure.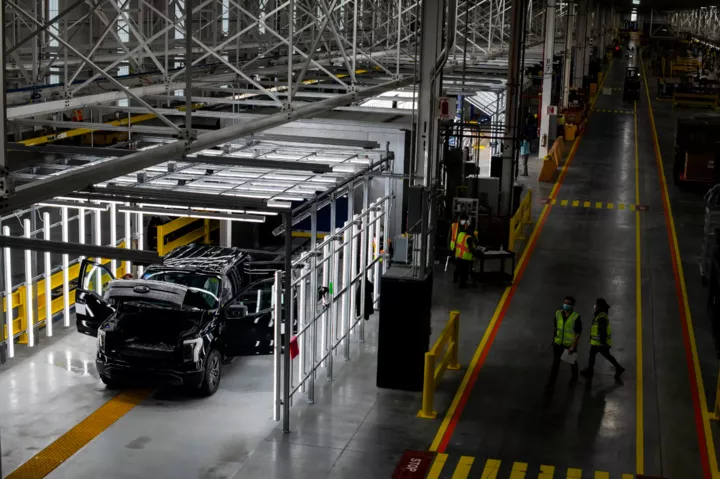 It's not for nothing that Ferrari broke with tradition last year by appointing Vigna as chief executive, who has never been in the car business and was previously an executive at semiconductor maker STMicroelectronics. Vigna knows the Apple and Tesla people well, and brings a deep tech DNA to Ferrari.
In fact, the use of batteries offers some benefits to sports car design as well. Electric cars don't need long drive shafts, bulky transmissions, electric motors are much smaller than internal combustion engines, and these components can be rearranged to optimize weight configurations. Each wheel can have its own electric motor that can be programmed to run at slightly different speeds in order to maximize cornering maneuverability.
The last bastion?
Our 'Aventador makes you feel like a driver, a hero', says Lamborghini CTO Rouven Mohr, and recreating that feeling in an electric car 'is our main mission'.
The designers of every sports car think so. In the UK, Aston Martin will launch its first all-electric car in 2025, and McLaren will launch its first all-electric model in 2028.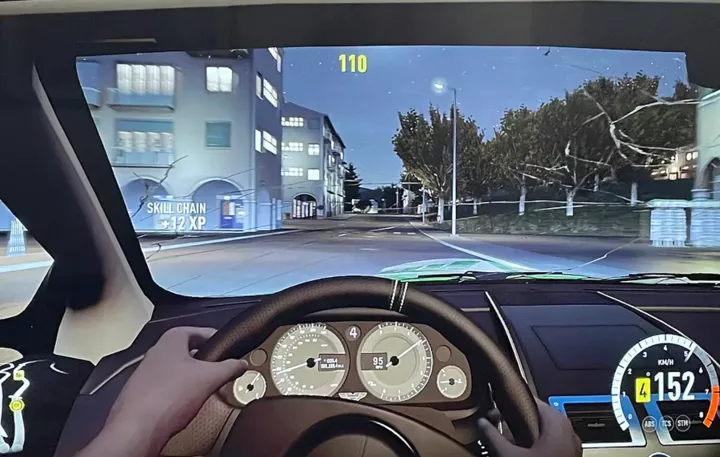 Historically, an industry trend is, indeed, inevitable. But trends come with their own rigidity, often leading to homogenization in production and design. In the field of mobile phones, since Apple 'sealed the deal', it has been hard to find phones on the market that don't look like the iPhone - the uniformity of 'beauty' has stifled the creativity of many creators, and the feelings of consumers.
When you get a chance to drive a 'current generation' Volvo, the Thor's Hammer and Viking Axe head and tail lights, the small 4-inch display, the waterfall control panel, the moderately responsive physical buttons, and the power are all as full of Bauhaus and minimalist simplicity, 'make the best of it' practicality, and especially 'what you touch is what you get' security as the Nokia phones of the era. And the sense of order that "everything is under my control".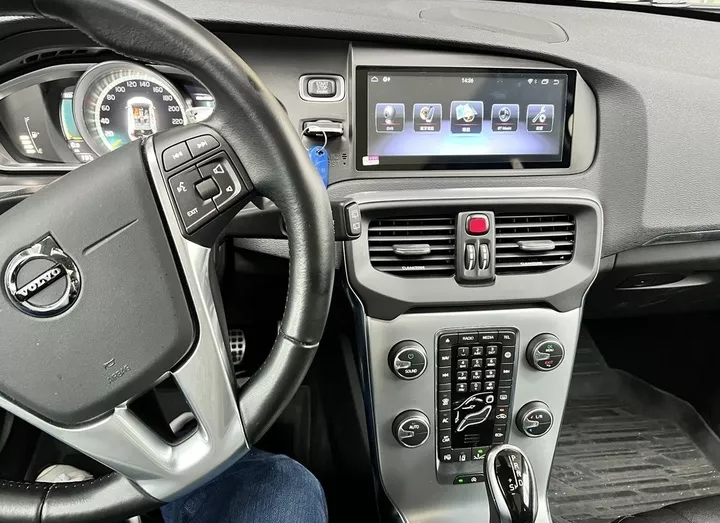 It's a much better experience than today's molded-in buckets with big LCD screens, through-the-wall taillights, and in some cases, their own sunroof visors.
Perhaps the last aesthetic hope for automotive diversity will have to be pinned on supercars.