In 2021, Jitterbug e-commerce sold over 10 billion items, declaring with data that live e-commerce is the future of shopping.
But it's stalled in Europe and America.
FT reports that TikTok will abandon the expansion of its live e-commerce business 'TikTok Shop' in Europe and the US.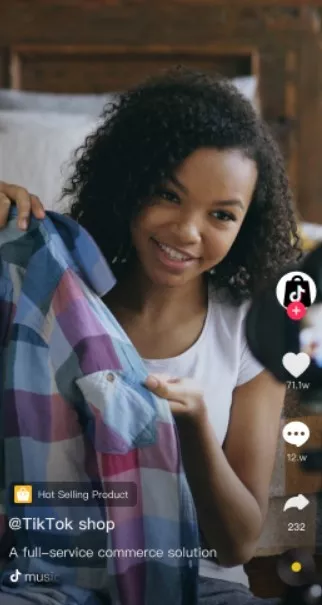 "Launched in the UK last April, one of the core features of the 'TikTok Shop' is live-streaming with goods, as we know it - merchants and hosts stream live on TikTok, users click on the shopping cart icon to buy, and TikTok takes a commission from that.
As originally planned, TikTok will launch the TikTok Shop in Germany, France, Italy and Spain in the first half of this year, expanding to the U.S. later in 2022.
But that plan has been scuttled because business in the U.K. has not met expectations, and TikTok says it is currently focused on running the U.K. TikTok Shop only and is not considering the rest of Europe for now.
TikTok in the UK is hardly a Shake Shack as staff leave for low performance
Why did the TikTok Shop hit a wall in the UK?
On the surface, it's what TikTok UK employees call the company setting 'unrealistic goals'.
TikTok expects total monthly live sales of up to £400,000, but the average seller has less than £5,000 for a live stream, and there are even many live streams with zero sales.
The fuse for the crisis may have been planted long ago.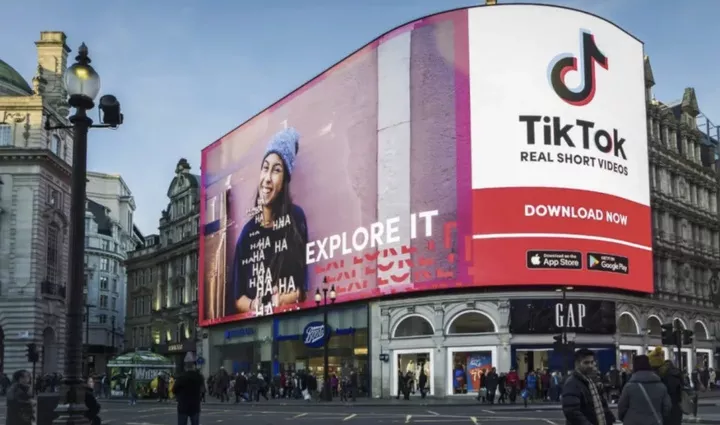 ▲ Image from: yahoo
Last month, TikTok's UK team set off a wave of departures, a major reason being that TikTok's radical entrepreneurial spirit 'didn't sit well' in the UK.
Members of the TikTok e-commerce team in London mentioned that working days often exceeded 12 hours, working into the early hours of the morning and working on holidays were seen as exemplary.
Adding fuel to the fire, a TikTok Europe head of e-commerce angered London employees with comments he made at a dinner party - as a 'capitalist', he 'doesn't believe' the company should offer maternity leave.
But the current dilemma begs the question: is it just the work culture that's not working, and is TikTok's live e-commerce model not working either?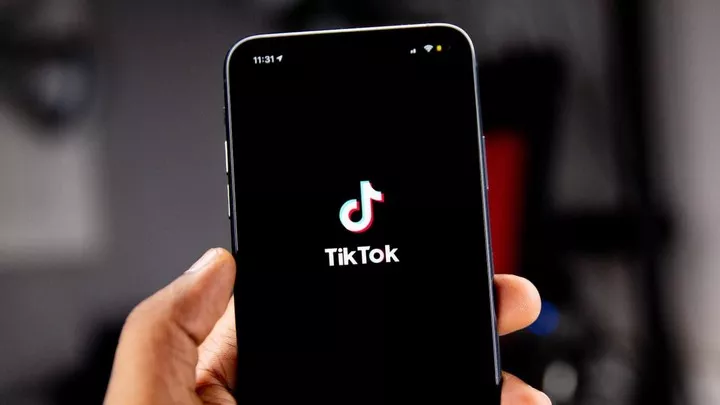 ▲ Image from: Unsplash
Somewhat similar to the 'lowest price on the net' advertised by domestic anchors, TikTok Shop's live strategy is to source items directly from cheap manufacturers in the UK and China and sell low-priced products. But low prices don't mean good value for money.
One popular product is the 'Dyson dupe' priced at £14, positioned similarly to Dyson's Airwrap hair styler, which has an RRP of £450. Dyson has come out and stated that it does not endorse this 'inferior cottage product'.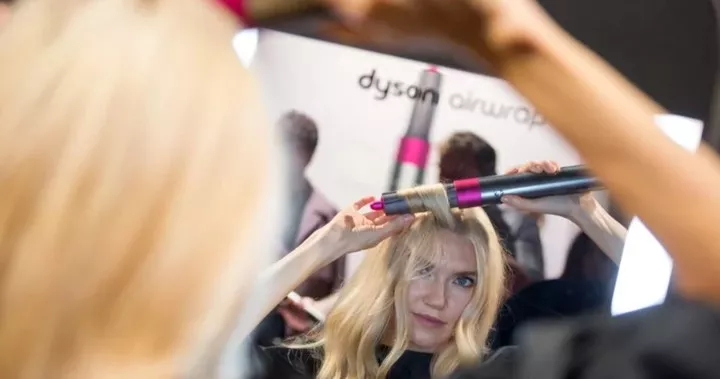 ▲ Image via Bloomberg/Getty Images
Many of the bandwagon anchors were equally unhappy with TikTok Shop's 'fast fashion' style. One former TikTok Shop anchor, who switched careers because of his meagre income, used to carry t-shirts for around £1 and jackets for around £7. "The quality is poor and cheap, I don't know what the profit is".
Leading brands such as L'Oreal, Lookfantastic and Charlotte Tilbury also sell products in the TikTok Shop.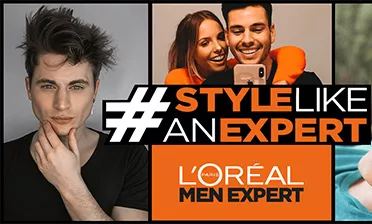 TikTok treats big brands in much the same way as the 'lowest price on the web', encouraging brands to offer limited-time steals and deep discounts, and even giving them subsidies themselves.
But these brands were unhappy with the low discount levels, they wanted to reach TikTok's huge young user base but didn't want to lower their prices too much, and some ended their contracts as a result.
As well as the products themselves, stock and shipping is also an issue. Platforms such as Amazon have achieved one-day and next-day delivery of goods in the UK, but logistics for TikTok still take a week or even a dozen days, and lost and damaged goods can happen from time to time.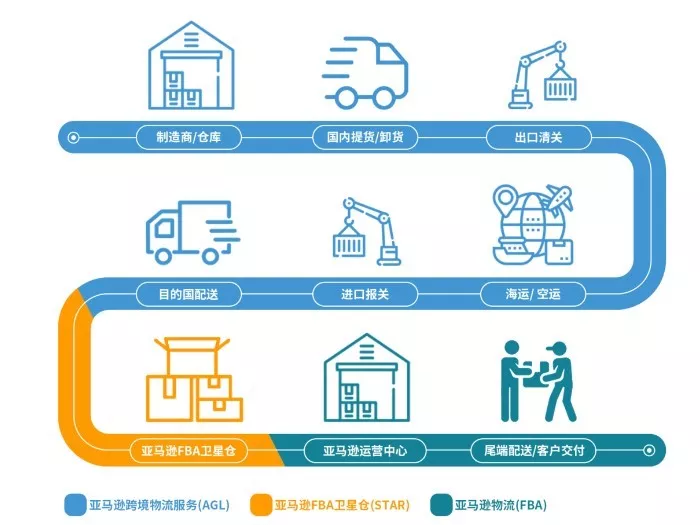 ▲ Image from: amazon
TikTok is improving this area and is preparing to launch a warehousing program in the UK called "Aquaman" in the near future. The program is similar to Amazon's FBA overseas warehouse model, which brings forward some products with stable sales into local warehouses in the UK to shorten cross-border logistics fulfillment time.
In addition, as people in the 'people and goods' arena, the work patterns of UK anchors are very different from those at home.
They typically go live twice a week for two to six hours each time, while some of the mid-waist anchors in the country go live at least three to four times a week, from 3 p.m. to 12 p.m. each time.
It's interesting to note that these bandwagon anchors tend to see themselves as creators, as TikTok also calls them, inadvertently undercutting the sales attribute of the anchor.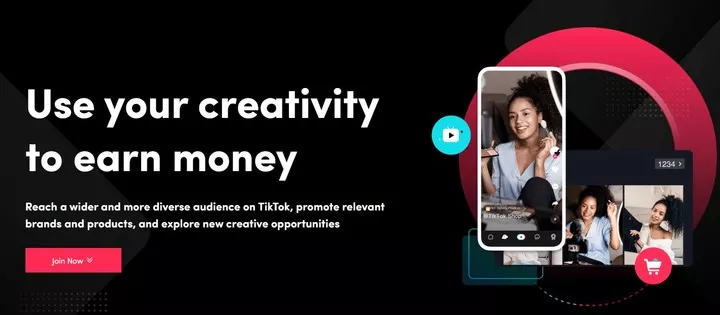 TikTok says it is 'redefining shopping culture', both for smaller brands looking to increase revenue and for larger brands looking to attract new users.
Staff, however, are pessimistic that the UK market for live e-commerce has not yet emerged and that 'consumer awareness and acceptance is still low and in its early stages'.
At the same time, they accused TikTok's upper management of not understanding the UK market and culture. One current TikTok employee noted.
It's arrogant and ignorant to try to export models from Jitterbug but not want to localize the experience.
Effort is necessary and time is necessary
TikTok does live e-commerce, not without effort.
It has tried various ways to attract more businesses to join.
For new UK retailers who sign up to the TikTok Shop, TikTok has reduced the platform's 5% commission to 1.8% for the first three months.
TikTok doesn't skimp on cash prizes either, with the highest ranked merchant winning £10,000 in January and February this year in the 'Seller Championship' event, with the second three winning £5,000 each and the next 10 taking home £1,000.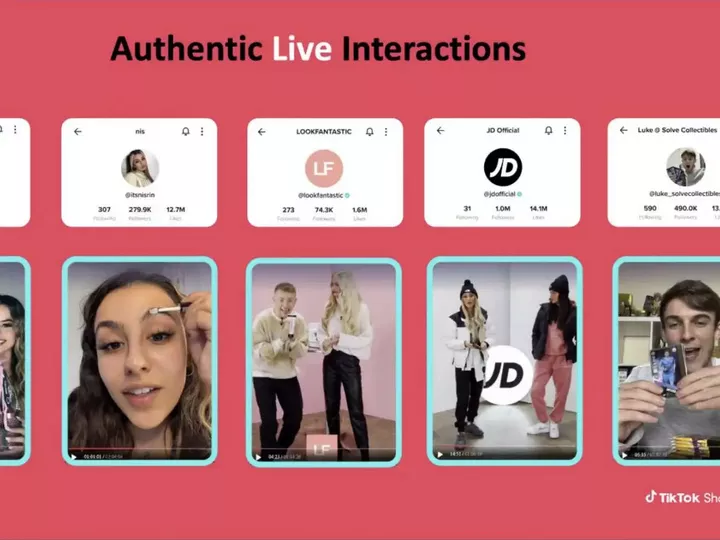 In addition, merchants can earn vouchers each month, provided they are online at least 5 times a month for at least 2 hours each time.
In an interview with Business Insider, Rui Ma, founder of Tech Buzz China, noted that these subsidies are "a standard feature of Chinese companies" and are motivated by a general "operations-heavy" mentality.
Then again, the TikTok Shop has only been operating in the UK for just over a year since last April, and it's certainly not as mature as the Shake Live ecosystem, and it's too early to judge the death penalty.
A more appropriate side-by-side comparison with the UK is Indonesia, which has one of the highest concentrations of TikTok users. Indonesia's TikTok Shop 'opened' in February 2021, two months before the UK, and has performed far better than the UK, with close to 10,000 daily live banding sessions.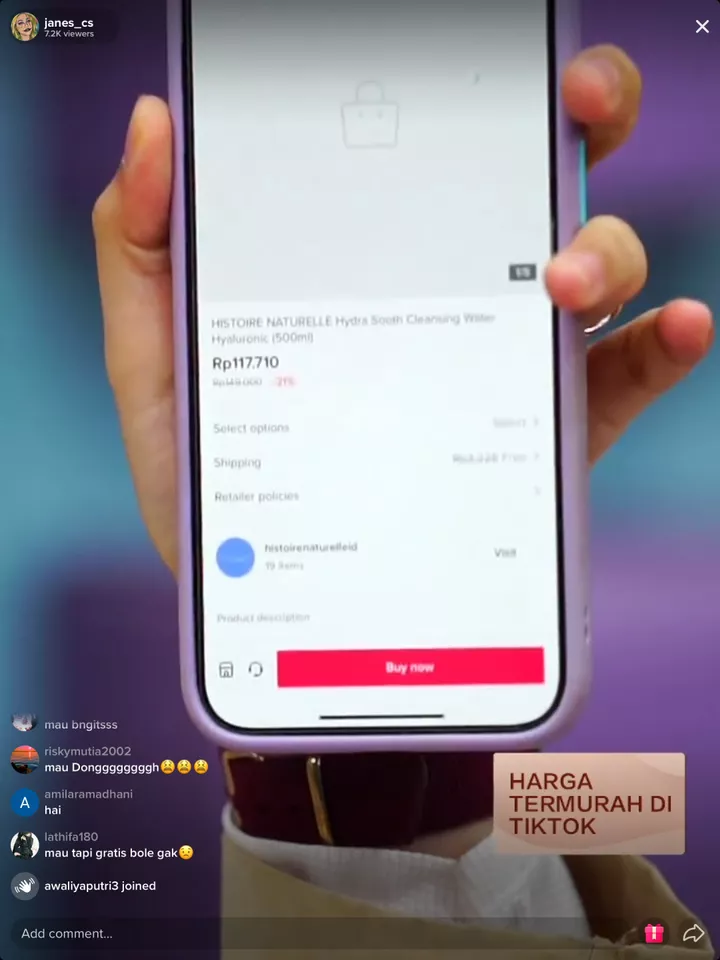 ▲ Image from: chixiang.com
It didn't start off smoothly, according to "Zhixiang.com", in a TikTok Shop Indonesia live broadcast in March 2021, the operations, goods, live execution, and payment process were not good enough, and there were even instances of "image loading failure" for the products. There are many reasons for this, including the predominantly grassroots nature of Indonesia's anchors, and the reliance on Chinese imports for products such as beauty and 3C.
The most fundamental reason is that the live streaming ecology has not yet taken shape.
For more than a year, TikTok has tried crazy subsidies, shifting offline merchants to online, bringing Chinese sellers to Indonesia, etc. Together with the fact that Chinese e-commerce teams have started up in Southeast Asia, TikTok Shop has achieved good results. TikTok believes that this is related to the large size of the Indonesian market, the maturity of the infrastructure and the fact that users' online shopping habits have been formed.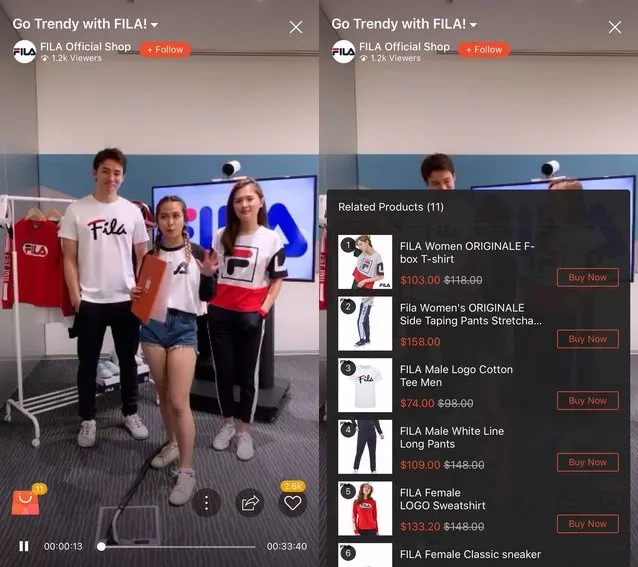 In Southeast Asia, competitors such as Shopee and Lazada also practice the catfish effect and improve the overall environment.
But the UK lacks these features, and it will still take a lot of time to build logistics and supply chains and develop user habits. For example, according to LatePost, by the end of 2021, only 50% of TikTok's total UK e-commerce transactions will come from localized e-commerce, with half of the goods sent from China to the UK.
In a "TMT New Watch" interview, Dunhuang Group founder and chairman Wang Shutong noted.
There are MCN agencies that specialize in providing services to celebrities, and there are OEM service providers that help merchants sell their goods, and there are hundreds of people behind a head anchor doing supply chain docking for him.
TikTok's UK, and indeed European and American, operations will likewise not be able to bypass these e-commerce infrastructures, but that will be left to time.
Social media and e-commerce, both are getting into live streaming
Live e-commerce abroad is less mature than at home, but that means it's a piece of cake that everyone covets.
On the Friday before Christmas 2020, TikTok and Walmart tried out a live-streaming bandwagon service for the first time, asking a bunch of TikTok netizens to introduce favorite products in their own way. Viewers could then click on the shopping cart symbol and place their orders directly from within TikTok.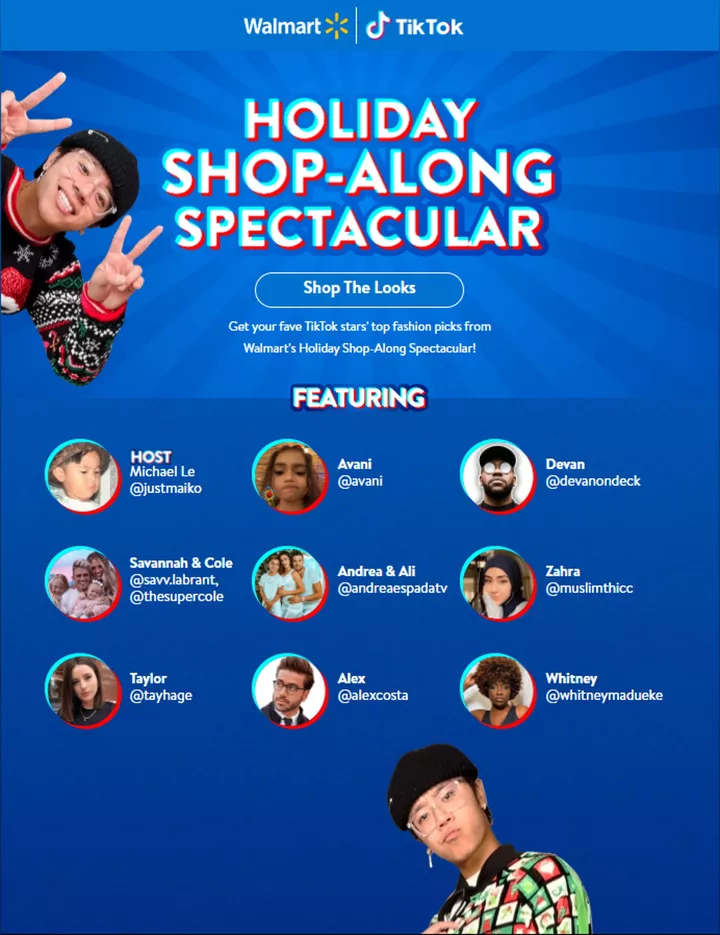 At the time Walmart said in a statement: 'TikTok may be an important way for us to reach and serve omnichannel customers and grow our third-party marketing and advertising business.'
At present, foreign live e-commerce forces are mainly divided into two kinds-social platforms and e-commerce, the former with TikTok, Facebook, Pinterest, YouTube, etc., and the latter are Amazon, Sizzle, Lazada, etc.
Recently, TikTok Shop, while hitting the pause button in Europe and the US, has opened up in Thailand, Malaysia and Vietnam.
Amazon, which is launching its live-streaming business 'Amazon Live' in 2019, has also [recently] accelerated the pace of live-streaming with a clear goal in mind](https://www.ft.com/content/7a7766aa-11d7-4f9d-a440-79841fee7c09) - -to recruit more influential webcasters. Amazon will offer thousands of dollars in additional rewards if these anchors only stream live on Amazon.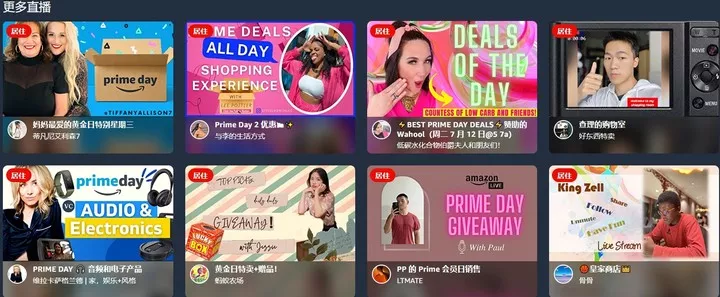 ▲ Amazon Live.
Wayne Purboo, the executive in charge of Amazon Live, believes that
Live shopping is the future of retail and video is the driver of customer purchases.
In fact, Amazon's high-profile push into live streaming is a bit of a reshuffle precisely to save sluggish online sales.
At least when it comes to supply chain and logistics, Amazon has the bottom line. It started building its own warehouse and logistics system in the 1990s, and only in 2019 did it start offering next-day service for paying members in the US and several European countries.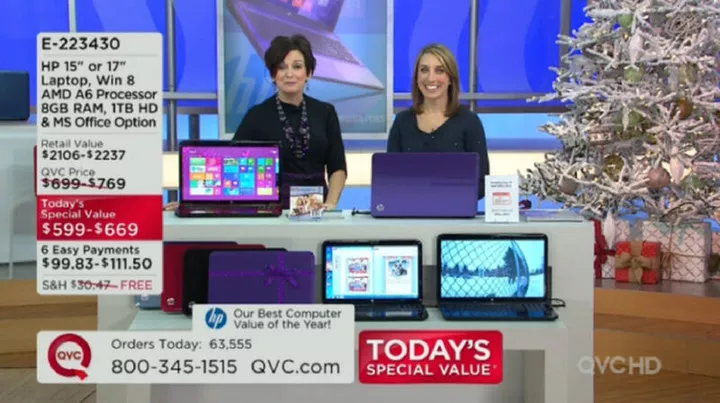 ▲ QVC
The foreign press often refers to live e-commerce as "QVC-style," meaning "direct sales on a video page", and QVC is the largest TV shopping company in the United States. Live streaming and TV shopping, of course, cannot be equated. In a way, it also shows that live e-commerce is 'orange for Europe and America', and it will inevitably grow to look a little different.
Compared to China, live e-commerce is still in its infancy in Europe and the U.S. Coresight Research estimates that live e-commerce sales in the U.S. will increase from $6 billion in 2020 to $68 billion in 2026, and will rise from 0.8% to 5.2% of total e-commerce.
Perhaps as Insider Intelligence analyst Andrew Lipsman has said.
Whether consumers in the West, are behind the curve of live streaming, or simply not interested, is yet to be determined.