Airtag tracking has worried the police in a university, and Apple's anti tracking function is often reported to have failed A police officer in Miami Dade implanted airtags to track his ex girlfriend, and it was Apple's anti tracking function that suspended him
Now, however, these functions have led a woman to find herself being followed, which has led to the dismissal of her former police boyfriend. According to the Miami Herald, 27 year old patrolman Javier magarin broke up with an unknown woman in March 2022. According to the arrest report, a few hours after he moved out of her house, she heard airtag beeping somewhere in her car. Javier magarin denied that he had placed airtag, and the woman could not find these devices. However, the voice of airtag continues.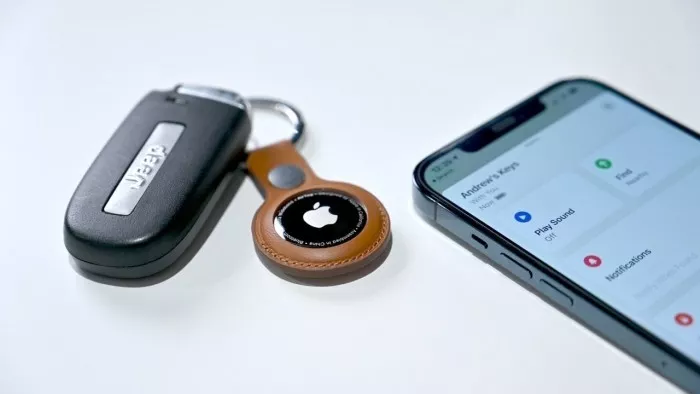 The woman left her car at a friend's house in the nearby city of Kolar gables. It is said that Javier magarin called her several times later and said he knew where her car was. When returning to pick up the car, she found Javier magarin parked across the street. Javier magarin finally admitted to placing an airtag, although he claimed to have removed it. Finally, he told her that the device was under a floor mat in the trunk of her car.
She removed the device and begged him to stop. Javier magarin replied via SMS that he didn't care because his life was over. The woman later inadvertently left airtag in her purse, while magarin continued to follow her.
Harassment continues without using airtag. Javier magarin allegedly logged into the woman's email and canceled her flight reservation. However, on April 26, she received [Apple] on airtag( https://apple.pvxt.net/c/1251234/435400/7639?u=https%3A%2F%2Fwww.apple.com%2Fcn%2Fmusic%2F ) Reminder. She searched again, but could not find airtag. Then she drove to the Northwest District Police Department of the Miami Dade police department to report the tracking.
Police detectives found an airtag tape in the rear bumper of her car. Upon request, apple subsequently provided the information that the airtag belonged to Javier magarin. He was arrested on 2 June and charged with minor tracking and illegal use of tracking equipment.