Today, the first new phone with Suffix "Se" appeared on tdra certification website. This phone is called Nord N20 se, which is a new entry-level phone of Nord series** At present, we can't see much information about the configuration of the Nord N20 Se from the certification information, but someone has already disclosed the parameter information about this new machine.
Access: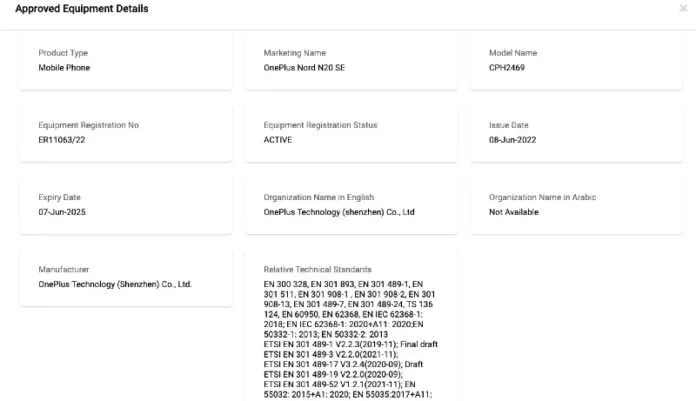 It is reported that Yijia Nord N20 se will be equipped with MediaTek's Helio G35 processor, a 6.57 inch water drop screen and a 5000mAh large battery, which is a fairly standard entry-level configuration**
From this configuration, the mobile phone is probably the "vest" version of oppo's 1000 yuan entry-level a57, but this speculation cannot be confirmed before the appearance of the mobile phone is exposed.
According to the news at this stage, the main target of one plus Nord N20 se will be the Indian market, and the price will be about 1500 Indian rupees (about RMB 1290). It is uncertain whether it will be sold in the domestic market**