According to the arrangement of the national development and Reform Commission, the next adjustment window for domestic oil prices (the 11th round in the year) is 24:00 on June 14 (Tuesday), or it may continue to rise. According to the sorting of surging, as of the 8th working day of the pricing period of the Japanese round of refined oil on June 10, the average price of the reference oil is about $119 per barrel , it is estimated that the average price of No. 92 gasoline will be increased by 0.26 yuan per liter , which means that after June 15, the average price of No. 92 gasoline in more provinces and cities will exceed 9 yuan, while that of No. 95 gasoline will further approach or even exceed 10 yuan.
The organization found that within less than one and a half years from January 1, 2021 to June 10, 2022, the retail price of domestic refined oil has experienced "24 rises, 7 falls and 4 strandings", of which 9 rises and 1 falls in 2022. Looking back at the beginning of 2021, the average price of No. 92 gasoline in most provinces and cities was about 6 yuan.
Will the oil price go up indefinitely? Where is the ceiling?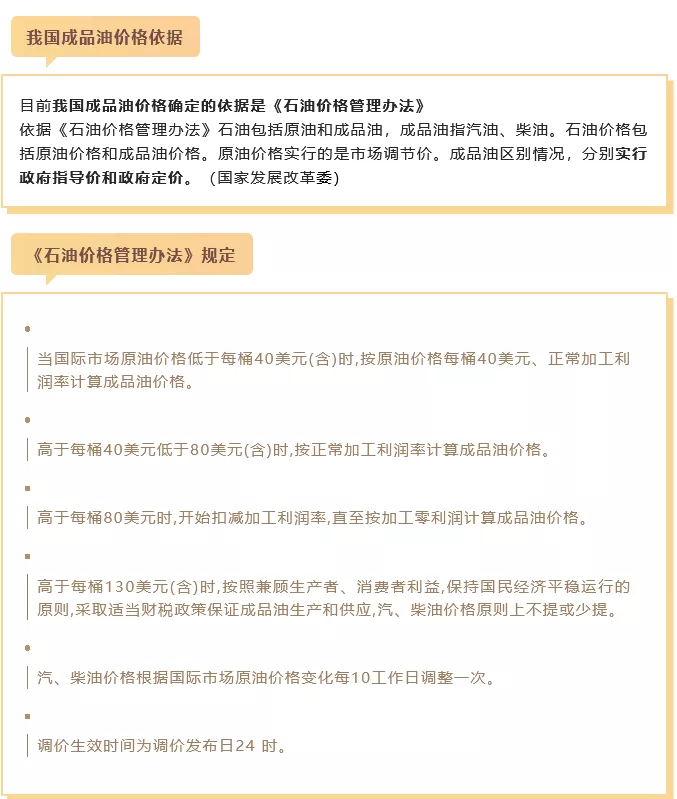 According to PetroChina science popularization At present, the basis for determining the price of refined oil in China is the measures for the administration of oil prices. According to the measures, when the international time crude oil price is higher than US $80 per barrel, the processing profit margin shall be deducted until the product oil price is calculated based on the processing zero profit.
When it is higher than USD 130 (inclusive) per barrel, in accordance with the principle of giving consideration to the interests of producers and consumers and maintaining the stable operation of the national economy, appropriate fiscal and tax policies shall be adopted to ensure the production and supply of refined oil. In principle, the prices of gasoline and diesel shall not be raised or reduced
It is worth mentioning that in 2008, when the international crude oil price was more than $140, the domestic refined oil was sold at $8 or $90. This is because the state and three barrels of oil subsidized the high oil price by 165.2 billion yuan in order not to transmit the high oil price to various industries and cause the national price rise. The oil that was supposed to cost more than 10 yuan was sold for 6.3 yuan, and each liter of oil subsidized the car owners by 4 or 5 yuan.
In 2009, the price and tax reform of refined oil was implemented, the road maintenance fee was included in the gasoline price, and the consumption tax was increased by more than 1 yuan.