"Your next computer, why should it be a computer."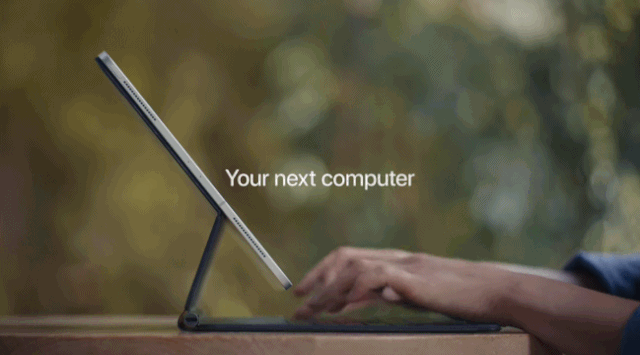 That's a somewhat awkward-sounding, but straightforward tagline that defines the new product that Apple is giving the iPad Pro in 2020 after its release.
However, the iPad Pro, which boasts of being a "computer", has been met with little more than a chuckle.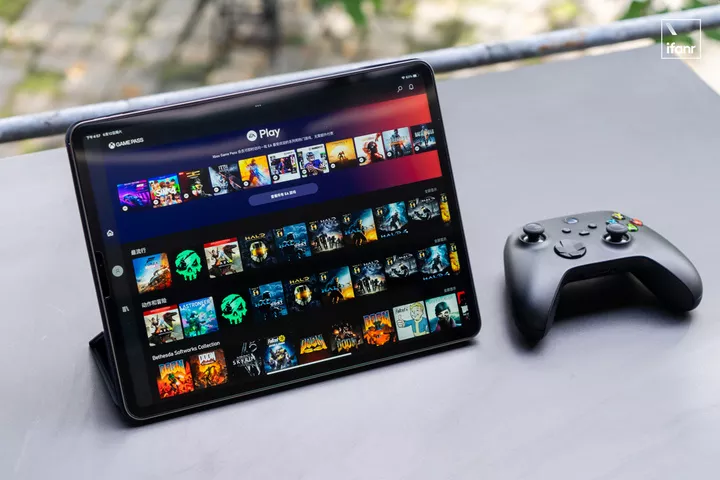 The iPad Pro, or iPad line, was still parasitic on the iPhone, and the difference between the two wasn't that great, except for the size of the screen.
In particular, both use A-series chips (M-series chips are not yet available), and iPadOS is still figuring out how to nicely neutralize iOS and macOS.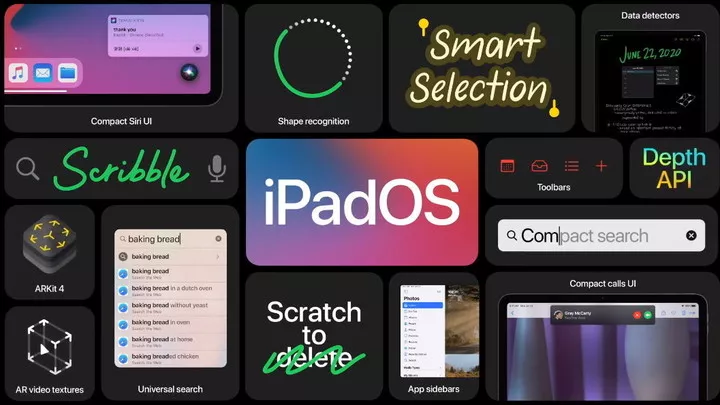 Even though iPadOS previously drew on many of the renderings found in macOS, it's still essentially more of an iOS large-screen adaptation.
Back in 2010, when the first iPad was created, Steve Jobs described it onstage as "a revolutionary device that created and defined a whole new category.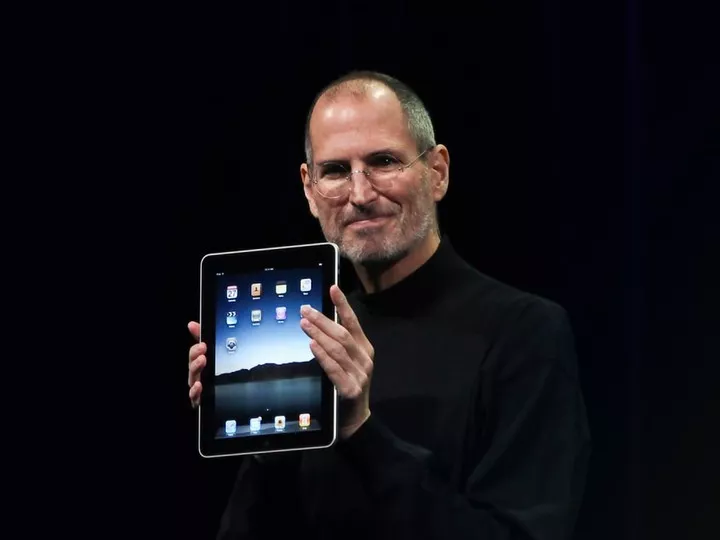 ▲ Steve Jobs with the first generation iPad Image from: macrumors
Since then, "innovation" has been a central part of iPad's development. At the time, smartphone screens were just 4 inches in size, and iPad's 9.7-inch screen was a perfect fit between the Mac and iPhone.
As smartphone screens got bigger, they also started to crowd out the original market space of iPad. After a steady stream of product lines, Apple also tied 'productivity' to iPad with the Pro series.
The iPad Pro has also been living up to Jobs' idea of a "revolutionary" category.
The Two Rises of the iPad Pro
Thinking back, the initial iPad Pro, released in 2015, had an A9X SoC built in and a 12.9-inch screen size that put it close to Pro-class in terms of hardware.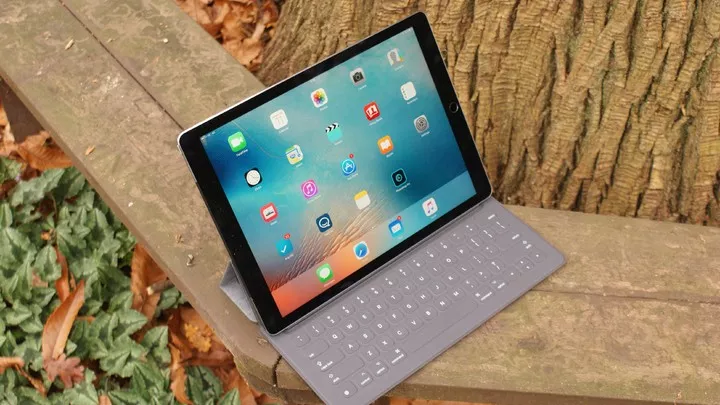 ▲ First generation iPad Pro image from: futurecdn
But at that point, the iPad Pro still ran iOS and was not too far removed from the iPad, iPad Air, iPad mini, or even the iPhone in terms of system capabilities.
The separation of iPadOS from iOS came four years later at the WWDC developer conference, and it was clear from the naming that iPadOS was not intended to be an offshoot of iOS, but a standalone system on par with macOS and tvOS.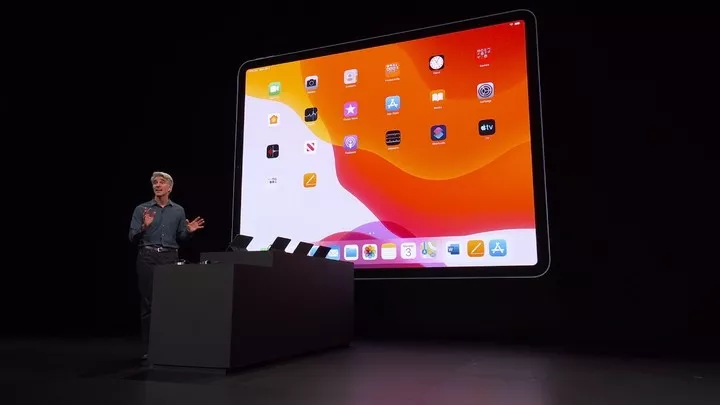 It's almost as if the iPad Pro lineup has been changed, with hardware innovations first and then software systems to complement them.
In this way, the iPad Pro is also gradually becoming what we are now familiar with.
To get closer to being a 'productivity' creation tool, Apple first gave the iPad Pro a USB-C port and designed the 'battle-hardened' Magic Keyboard.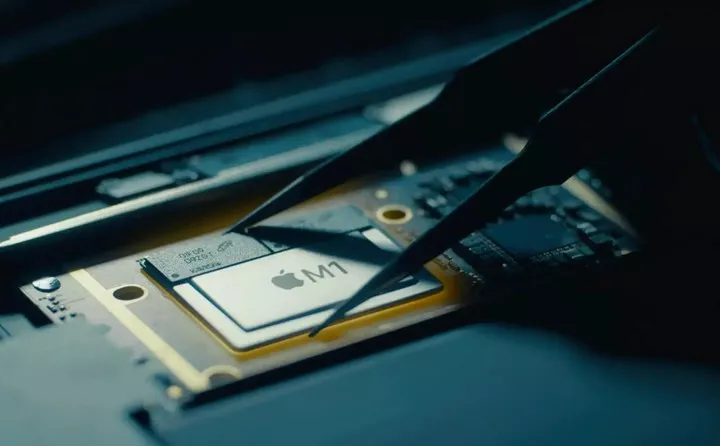 Finally, the iPad Pro waits for Apple's own M-chip, built with the same M1 chip as the MacBook, giving it even more potential and a landmark upgrade to the iPad Pro in recent years.
After upgrading the chip, peripherals, and interface, iPadOS also saw "big changes" at WWDC this year.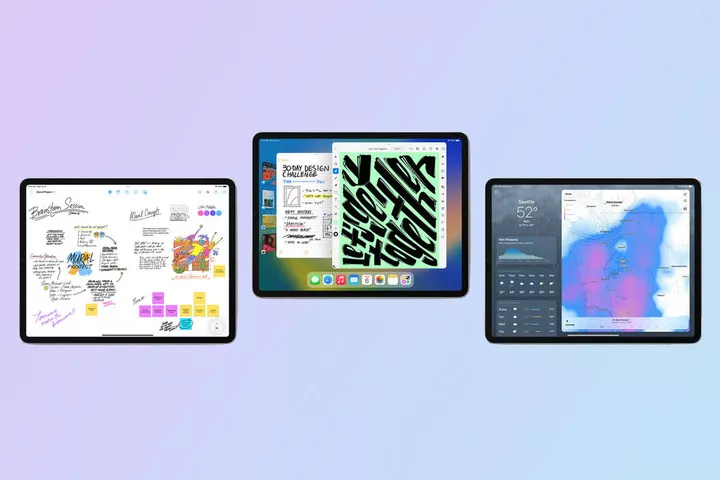 The "Front Desk Scheduler" feature and optimized support for external displays make iPadOS 16 fully productive. And the usage scenarios for these features are starting to overlap with personal 'computers' like the Macbook Pro.
iPadOS 16 also functions increasingly differently from iOS, gradually going its separate way, not shadowing iOS, and the independence of iPadOS comes to the fore.
Functionally significant, needs a good polish
After showing off at WWDC, Apple is also rolling out a Beta version of the system for the M-chip iPad as expected.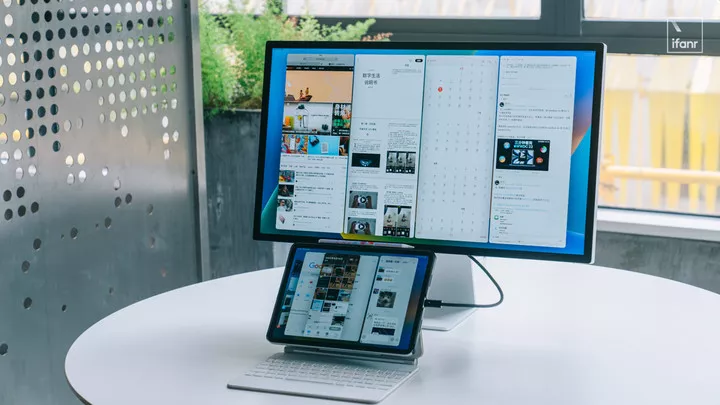 However, during the testing period, the "Front Desk Scheduler" feature was not stable and would frequently cause system crashes and errors. In addition, "Front Desk Scheduler" was limited to iPads with M chips, and the compatibility was so poor that it was criticized by many users and developers.
iPadOS 16, which was originally intended to launch with iPhone and iOS 16 in September, will most likely be delayed to October for a better and more stable experience.
Bloomberg, which first reported the software update delay, also believes that with the staggered push of iOS and iPadOS updates, Apple will have more energy to polish iOS 16 and iPadOS 16 separately.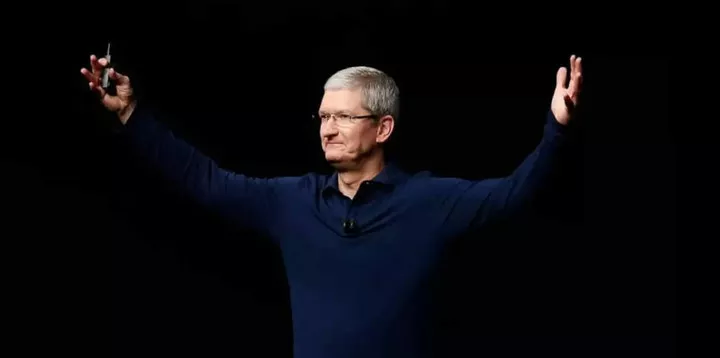 In the past, Apple has tended to provide system updates for five major pieces of hardware - the Apple Watch, iPhone, iPad, Mac and Apple TV - at the same time after a fall event.
But as each system gets more complex, some cross-platform features are generally delayed, like the previous iPhone dual camera portrait mode and the 'universal controls' feature that took a long time to adapt and optimize for last year's launch.
In recent years, the stability of several major Apple systems is not as stable as in the past, is due to more features, adaptable devices are also very cumbersome, but also due to several major systems online at the same time, the software team is difficult to focus on optimization and polishing.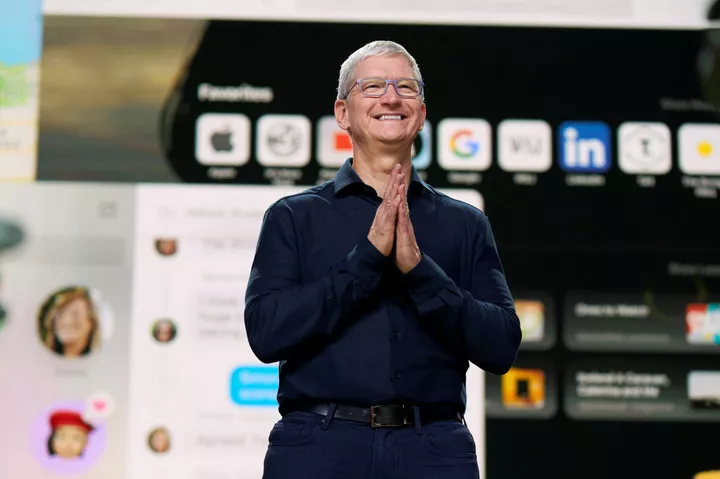 This time, the staggered push of updates to iPadOS with iOS can be seen as a stress reliever and a benefit to the stability of the new system.
Also, longer optimization and polishing will most likely not leave some new features missing, and the system will be fully functional when released.
Ultimately, however, Apple will still keep the 'front-of-the-stage scheduling' limited to the M-chip to bring a better 'experience'.
iPad, Mac have become two lines of Apple computers
If the official update to iPadOS 16 is made in October, coincidentally, macOS Ventura, which also has a 'front-of-the-stage scheduler', is also thought to be pushed out in October.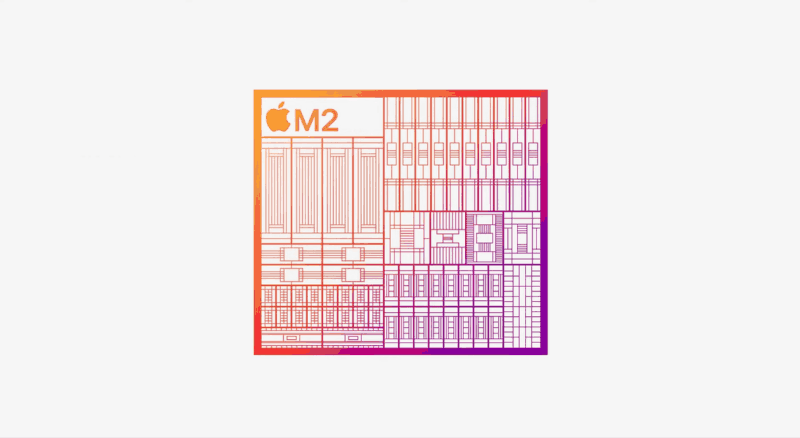 And it's also possible that a MacBook Pro 14/16 iteration will be released in October, with the M2 Pro and M2 Max also launching at this time.
There are also rumors that the new iPad Pro with M2 will arrive as scheduled, also in October.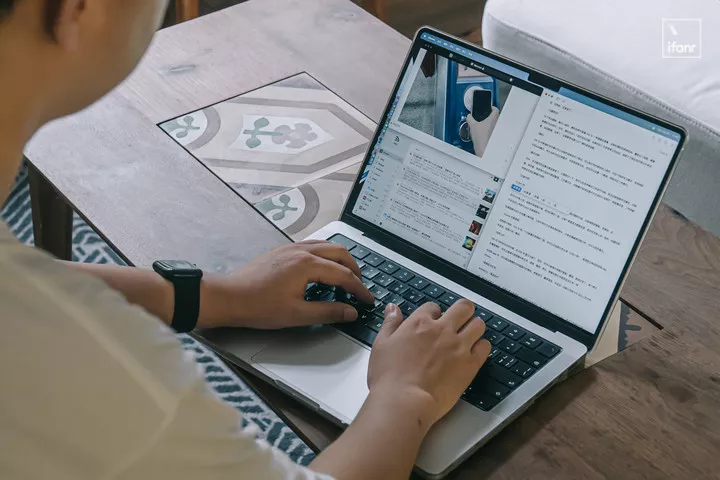 ▲ It's time to replace the MacBook Pro 14.
The M-chip-based iPad Pro and Macbook are also updated at the same frequency as the M-chip. As a rough estimate, unlike the iPhone, which is updated every year, the iPad Pro and MacBook are updated on a cycle of about 18 months.
October will coincidentally be a point in the update cycle where new systems come with new hardware, in keeping with Apple's usual tradition.
In this way, the iPad Pro will pull away from the iPhone in terms of update frequency, as traditional computers like the MacBook generally do.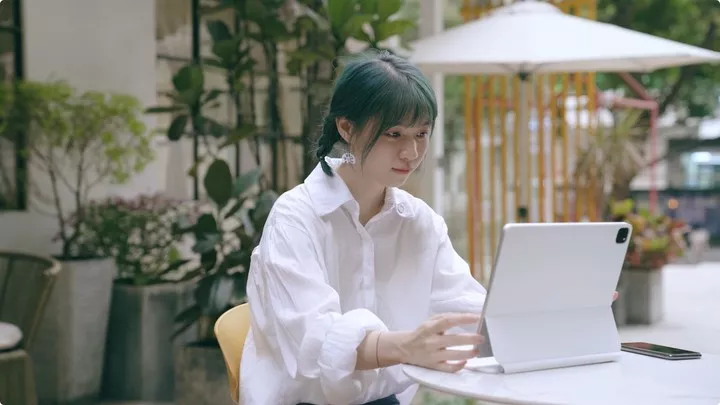 In addition, iPad and iPadOS, which had previously been hidden behind iPhone and iOS, are finally coming to the forefront, and the positioning of their products and systems are starting to approach that of Mac and macOS.
It could even be argued that iPadOS and macOS, which also have "front-of-house scheduling", are only approximate systems that exist on different hardware.
Presumably also from iPadOS 16 onwards, in Apple's plans, the iPad Pro will play a similar role to the Mac, mainly as a 'productivity' tool.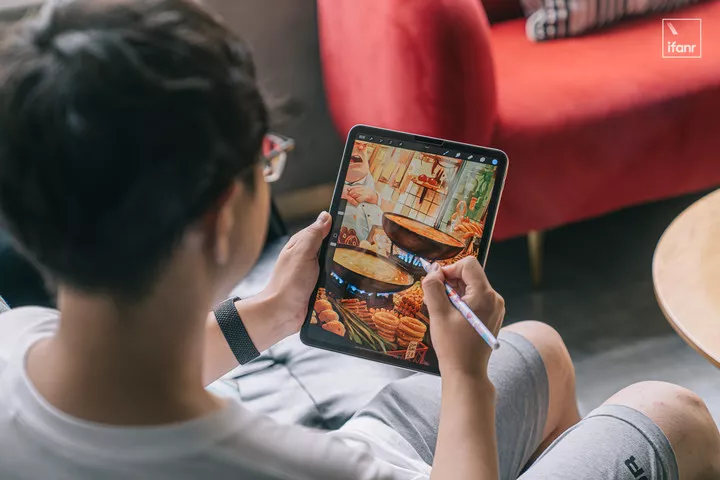 ▲ Touch support and the Apple Pencil are an advantage of iPad Pro
But they interact differently and have different market segments, with iPad Pro being closer to the 'creative crowd' and Mac offering the traditional PC way of working.
Apple computers are no longer just Macs. iPad Pro is getting closer to being a non-traditional personal computer, and iPadOS is evolving into a new system that is independent of iOS.
When we previously reviewed the iPad Pro, we argued that iPad was gradually redefining and expanding the scope of the personal computer. And in experiencing the iPadOS 16 beta, with the display and desk scheduling, it almost perfectly replaces the MacBook Pro for the appropriate tasks.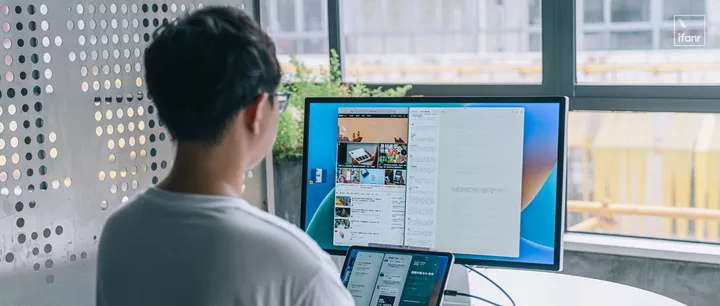 When you hook up iPad Pro to a monitor and start acting as a "productivity" tool, the process of discovery is a lot like it once was when you first started using a personal computer.
And as iPad's market share continues to soar and the new generation continues to grow up, iPad is what the 'personal computer' was meant to be for them.