According to the Nikkei Asia report on June 11, the UK is going all out to ensure that arm is listed in London. As the Pearl on the crown of British high-tech industry, if arm chooses to be listed on Nasdaq, it will damage the reputation of London financial center. Since April, British economic officials have been mobilizing their parent company Softbank group to list arm on the London Stock Exchange. Arm architecture chips are designed for about 90% of the world's smart phones.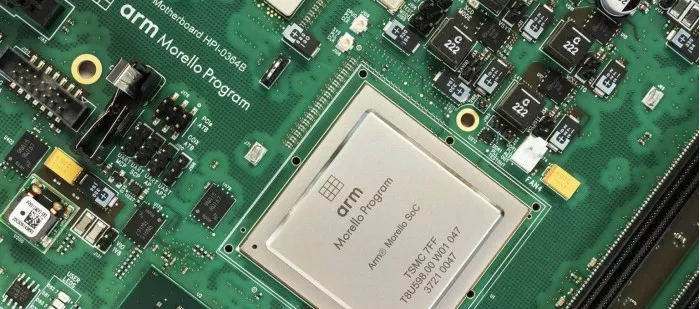 "We hope that arm will continue to build business here, taking advantage of the unparalleled skills and capital portfolio in the UK," a government spokesman told the Nikkei news.
The spokesman did not directly comment on the current progress, but said that the government was "committed to making the UK the most attractive place for innovative enterprise development and fund-raising".
Borisjohnson, the British Prime Minister, was among them. He once wrote to Softbank executives about this matter.
According to the financial times and other media reports, British officials are obviously encouraging domestic investors to buy shares of arm after its listing, and publicizing the advantages of listing in London.
The UK is keen to keep the pillar of future technological innovation in its own market, but Softbank tends to take Wall Street as the site of arm IPO.
Sun Zhengyi, chairman and CEO of Softbank group, said when announcing the financial results in February: "in the high-tech field, NASDAQ listing may be the most appropriate."
Softbank may decide where arm will be listed this summer. At another earnings conference call in May, sun Zhengyi said:
"Arm's business is performing well. We should be ready for arm's IPO at any time."
British financial officials relaxed the "free circulation" requirement of the London Stock Exchange on the proportion of freely tradable shares to attract more companies. For example, wise, a British international remittance start-up, chose to list in London last year.
The public relations department of Softbank group said that "no decision has been made on the listing location of arm, and various possibilities are being considered".
Given the size of the market and the number of investors, NASDAQ is more likely to bring higher valuations. Due to rising logistics costs and other factors, many British people believe that quitting the EU is the wrong choice. If arm is listed on the other side of the Atlantic, it may leave the impression that the London Stock Exchange is no longer prosperous.