For a long time, the supervision of minors has received a lot of attention. In the Internet age, minors need to resist more temptations, which also leads to a sharp rise in the difficulty of parents' supervision. Recently, some media reported that Xiao Chen, a junior high school student in Suzhou, spent 3000 yuan to buy six second-hand mobile phones under the repeated promotion of the mobile phone store clerk.
Since then, due to immersion in the game, the academic performance has plummeted. Xiao Chen's father appealed to the court for confirmation that the sales contract was invalid, and the merchant returned 3000 yuan of the purchase money.
According to CNMO, Xiao Chen didn't have a guardian to go with him when he bought his mobile phone. He went to the mobile phone store alone to complete the transaction. In addition, the salesperson obviously knew Chen's purpose of buying mobile phones. When recommending mobile phones, they were all models suitable for games, and told him how to download games and how to play games. After Xiao Chen's father found out, he went to the mobile phone store to negotiate. However, the mobile phone store clerk said that there was nothing wrong with his behavior. It was the parents' failure to fulfill their supervision responsibilities. In addition, Xiao Chen's father said that the clerk in the mobile phone store knew that his children bought mobile phones for playing games. Not only that, the clerk also encouraged the children to play games, saying that playing games was very good.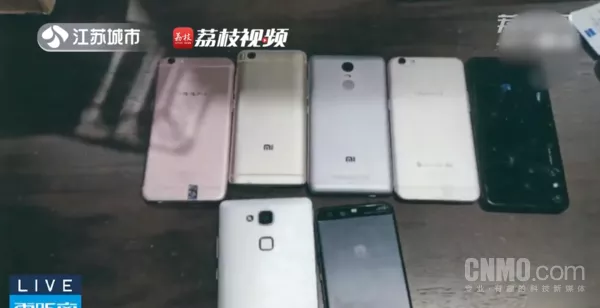 Junior high school students spend 3000 yuan to buy 6 second-hand mobile phones for playing games
The relevant court personnel said that the mobile phone stores have repeatedly sold mobile phones to Xiao Chen, who obviously conforms to the appearance of minors, and failed to fulfill the corresponding duty of prudence, which is at fault. As a minor, Xiao Chen bought mobile phones many times without the consent of his parents, even after his parents confiscated them. His parents also had negligence and fault in supervision. The final judgment was that Xiao Chen returned 6 mobile phones and the store returned 2400 yuan.
Netizens said that in today's society, the supervision of minors can not be completed only by parents, but also by the concerted efforts of people from all walks of life to jointly build an environment suitable for the growth of minors. Here, CNMO reminds netizens that with the development of the Internet and the popularity of smart phones, the difficulty of supervision over minors has increased significantly. Parents need to properly regulate the use of mobile phones by minors, so that mobile phones and other tools can help their children grow up healthily, rather than allowing their children to fall into the abyss of depravity.