On June 2, Kindle China announced that Amazon would stop the operation of Kindle e-bookstore in China on June 30, 2023. After that, consumers holding Kindle e-readers would not be able to buy new e-books. E-books that have been purchased can be downloaded before June 30, 2024, and can be read after that.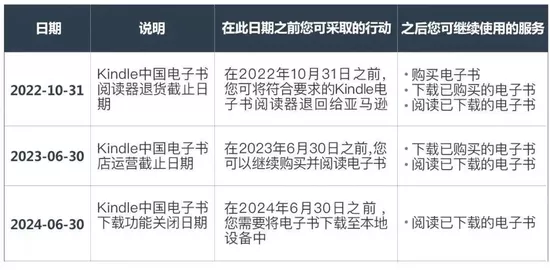 Figure: Amazon Kindle service number
Kindle China also added that Amazon will provide non quality return service for users who purchase Kindle e-book readers after January 1, 2022 and meet relevant return conditions.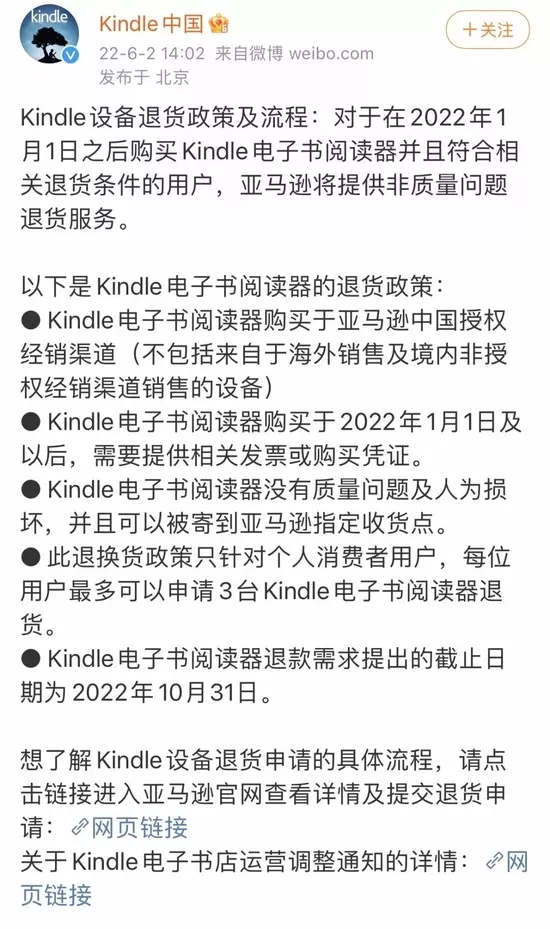 But many old users
Expressed his concern






Although Amazon has left a one-year buffer period for consumers, it does not mean that consumers' rights and interests have been fully protected.
User experience degradation:
The official store's legitimate book resources, cloud storage of electronic data, email push e-books and other functions are the reasons why many consumers spend thousands of yuan to choose Kindle. Once the government no longer provides relevant services, the consumer experience will plummet.
Preservation and use of e-books:
First, data downloading and storage. Now, if all the data is downloaded locally, consumers' time and energy and a large amount of storage space are occupied, and they may also bear the risk that the data cannot be found.
The second is the dilemma of e-books. The Kindle uses a unique e-book format, which is difficult to adapt to other e-readers. E-books may become e-waste that takes up space.
June 10
Jiangsu Consumer Protection Commission made a statement
The greater torture brought about by the withdrawal of Kindle from the Chinese market is whether consumers' confidence in an enterprise or even an industry has been shaken. It is understandable that enterprises should adjust their business strategies according to the market economy, but they should not ignore the legitimate rights and interests of consumers. As a large multinational enterprise, Amazon has worked hard in China for many years and has a large user group. How to deal with the aftermath of policy changes, not only China, but consumers all over the world are observing its choices. It provides package download service, e-book format conversion and cracking service, cloud notes synchronous download and other functions... These are what the Kindle can do for consumers.
Jiangsu Consumer Protection Commission believes that relevant companies should shoulder their due social responsibilities, seriously accept consumers' opinions, face up to consumers' needs, and introduce more aftercare policies conducive to protecting consumers' legitimate rights and interests.
At the same time, it also reminds consumers that the market economy is bound to fluctuate. We hope that we can protect our rights rationally and do not lose consumer confidence.