The advent of the Apple App Store was actually a compromise choice by Steve Jobs.
The first iPhone didn't come with the system we know as iOS, but rather iPhone OS, which was more closed in comparison.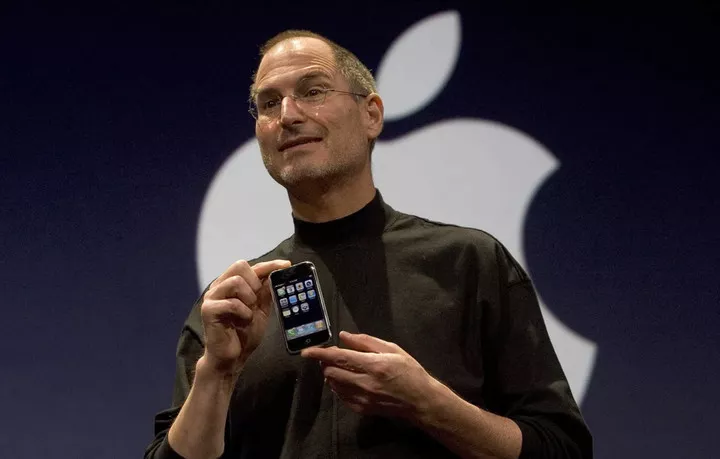 Jobs doesn't allow the iPhone to be able to download apps, he doesn't want developers' apps to infect the phone with viruses, and builds to only install apps developed by Apple itself.
And Scott Forstall, the vice president of software who leads the iPhone OS, advocates opening up the iPhone ecosystem to developers and having Apple's software team build a protection against malicious apps appearing on the iPhone.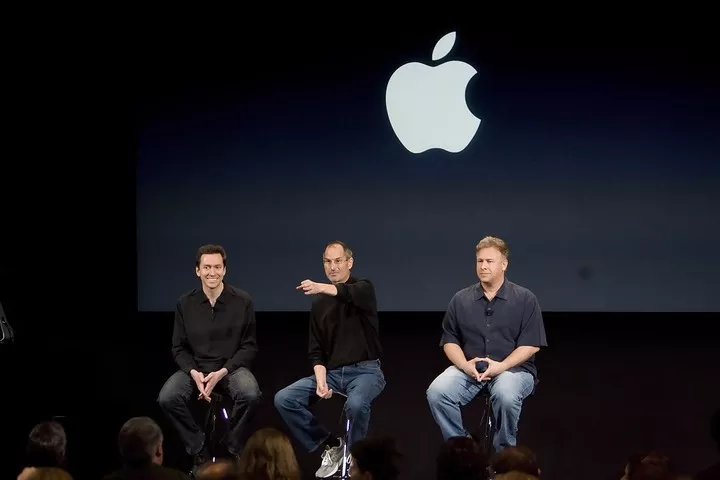 ▲ From left to right: Scott Forstall, Steve Jobs, Phil Schiller Photo by: zimbio
Later, under pressure from Apple's board of directors, Jobs eventually compromised and agreed to Forstall's creation of his vision of the App Store.
Forstall also replaced Jobs at the App Store launch to introduce the corresponding developer tools, development environments and more.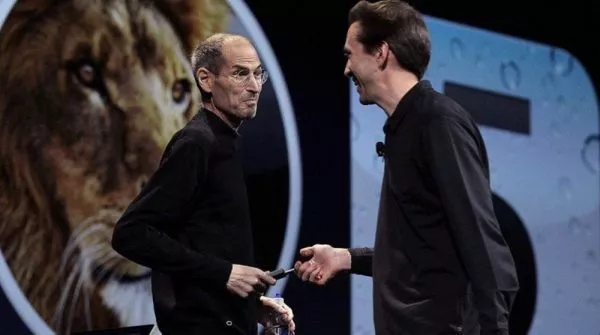 Today, the App Store and the Apple software services it spawns, second only to iPhone hardware, contribute close to 20% of Apple's revenue.
Even with the App Store, Apple made $8.5 billion in 2019 alone from its gaming business, $2 billion more than Sony, Microsoft, Nintendo, Activision and Blizzard combined.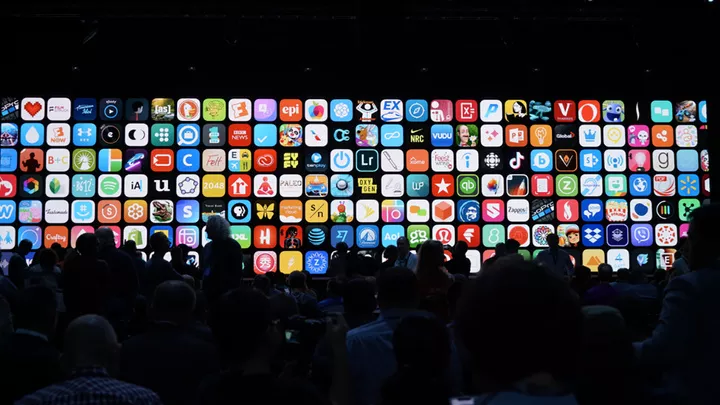 And, with more than 745 million paid users in the App Store, including Apple Music and iCloud services, it's a serious player.
As Scott Forstall imagines, Apple's App Store is open to third-party developers, who act more like a watchdog.
Large developers don't want to pay the 30% apple tax
Apple Music and iCloud, Apple's own services, aside, the App Store's revenue is largely based on a 30 percent cut.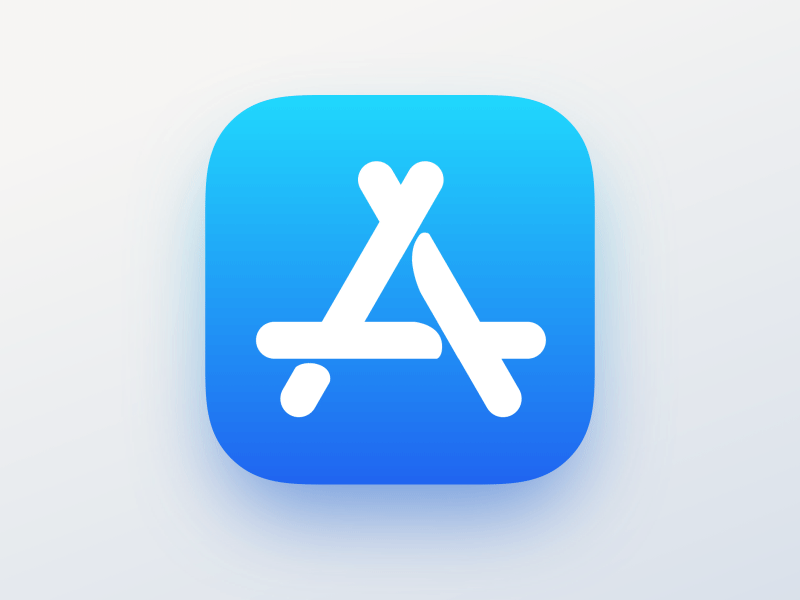 Hundreds of millions of downloads, subscriptions, purchases, etc., from which Apple takes a 30% commission whenever money is involved, is not the first of its kind - any software download platform now takes a percentage, and 30% is a common figure in the industry.
Including the App Store, Google Play Store, these software platforms, the console sector, Sony PlayStation, Microsoft Store, etc. are used by the 30% ratio.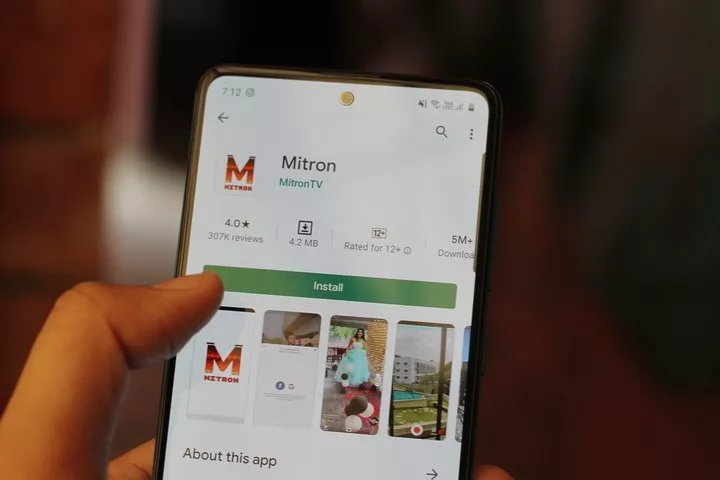 At the same time, both Apple and Google have established their own payment systems, so the only options for spending on the respective platforms are Apple Pay in the App Store, or Android Pay in the Play Store.
And as the public becomes more aware of copyright and the value of App Store distribution decreases, it has led to many large game developers not wanting to share a piece of the pie with Apple and Google.
Epic's Fortnite and Spotify, for example, already have enough subscribers to be ahead of their Apple and Google counterparts, without having to rely on the App Store or Play Store for user bonuses.
▲ In Endgame Battle, Thor is also playing Fortnite
As a result, Epic designed a web-based payment system within Fortnite to skip the App Store's 30% cut. This was discovered by Apple, who took Fortnite offline, and a long-running Epic vs. Apple antitrust lawsuit ensued.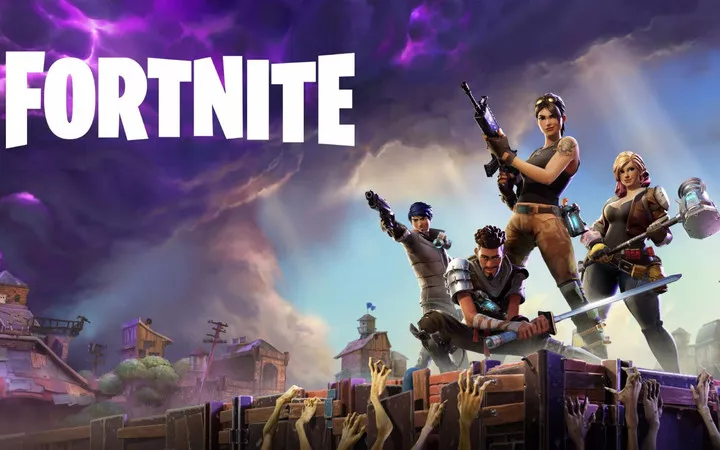 The back-and-forth between the two fighting each other and then going head-to-head lasted for several years, and even after a permanent injunction was issued by a U.S. court in the first instance in September 2021 that Apple could not continue to ban developers from choosing third-party payments, Apple is still appealing to delay the injunction.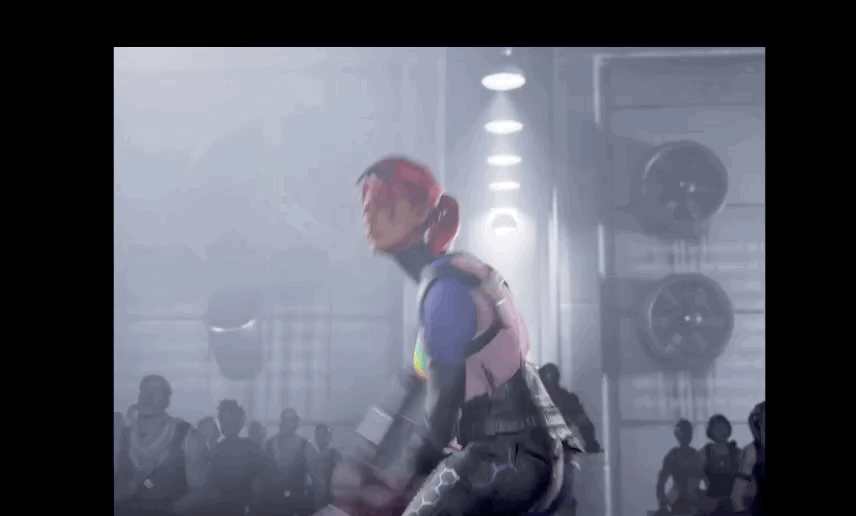 ▲ Epic mimics Apple's '1984' ad
Epic's battle with Apple is still pulling, and it's as stinky and long as an episode of The Walking Dead.
Antitrust regulations introduced to restrict App Store
Not only private companies like Epic, but also many government agencies have come down to enact regulations to restrict Apple's App Store in response to its suspected monopoly.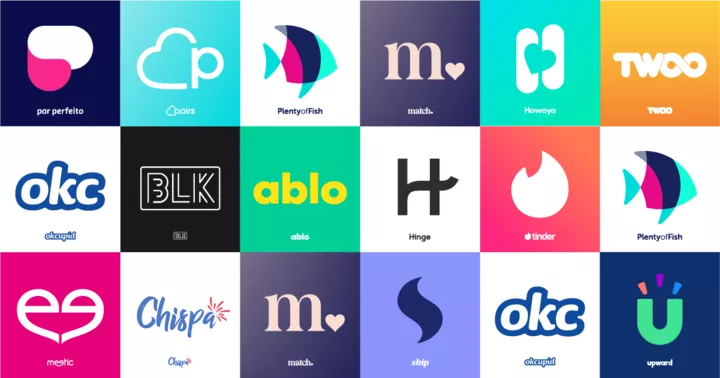 ▲ Online dating app oligarch, Match Group
Back in early 2021, Apple opened up third-party payments to dating apps, as requested by the Dutch government. While this was only for one category of app in one country, it was considered by many in the media to be a big step forward for Apple.
Match Group (the world's largest online dating service provider) then praised the Dutch government's decision and said the move created a level playing field and called on other countries and regions to get involved as well.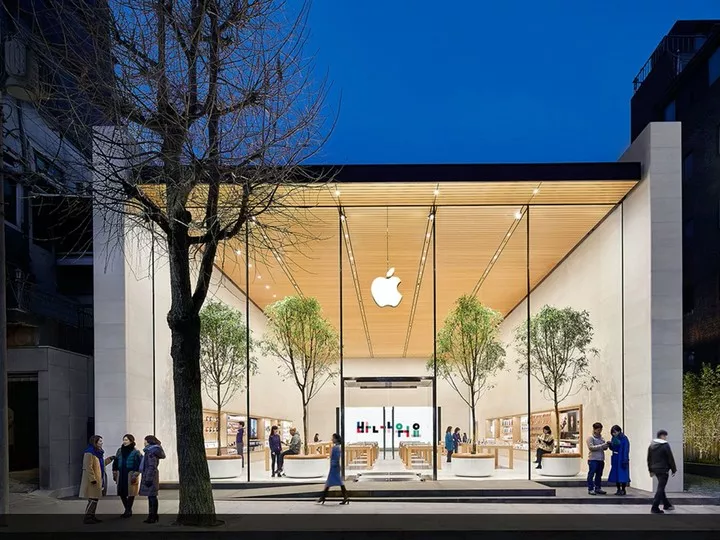 The first Apple Store in Korea will open in April 2020.
Also in the same year, South Korea passed the Electrical Communication Business Act in August, which, similar to the Netherlands, essentially constrains Apple and Google from having to allow developers to use third-party payments when distributing apps through the App Store and Google Play.
And Apple has taken the same appeal in the face of this rule, hoping for an extension or modification.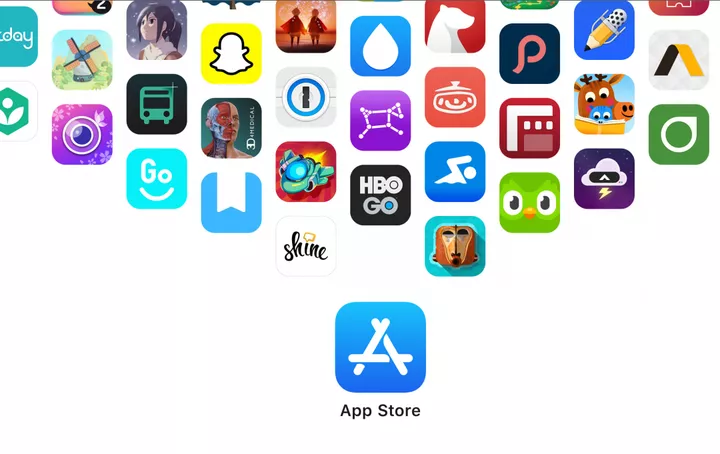 Whether it's the Epic Wars or the corresponding laws in South Korea, Apple's rhetoric revolves around the App Store being large enough to generate considerable revenue for developers.
According to Apple, Apple has paid a total of $260 billion to developers since the launch of the App Store, and $60 billion to developers in 2021 alone, accounting for 70 percent and 85 percent of Apple's total App Store revenue.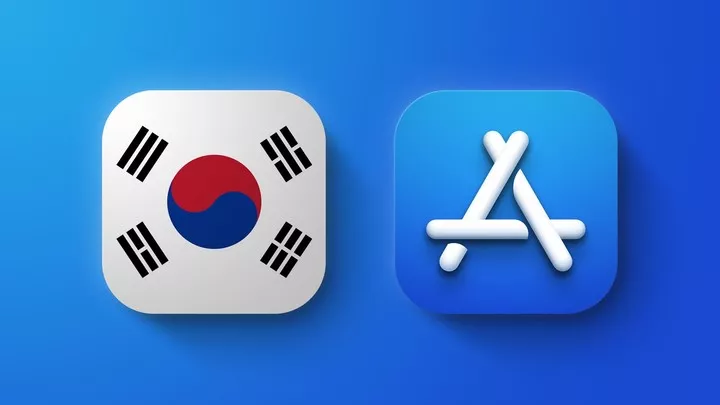 ▲ Before Apple, Google has already adjusted its Play Store policy to support third-party payments in November 2021, with the same 26% commission rate Image from: macrumors
On the other hand, and naturally, security, after offering third-party payments, Apple says it's difficult to regulate, as well as maintain a good atmosphere in the App Store as one.
The tug-of-war continues until the end of June 2022, just into July, when Apple adjusts its App Store-related policies in South Korea to comply with Korean laws and regulations.
In Korea, Apple pioneered third-party payments
Starting in July, Apple allowed apps within the South Korean App Store to use third-party payments, and with South Korea setting the precedent, it's a good sign that Apple has compromised so much, both for the Epic Wars and for other countries and regions that may introduce anti-trust regulations.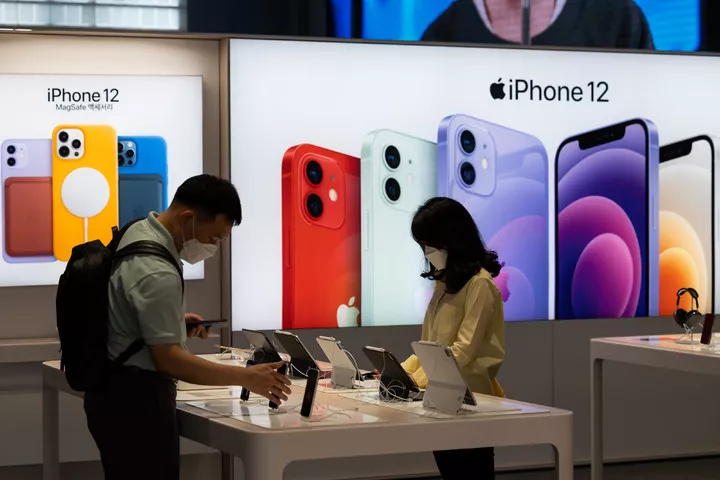 However, after studying the developer documentation provided by Apple, developers wanting to use third-party payments, and users wanting to purchase apps via third-party payments, are not as hassle-free.
One could even argue that for the sake of third-party payments, Apple is offering a different software platform within the Korean App Store.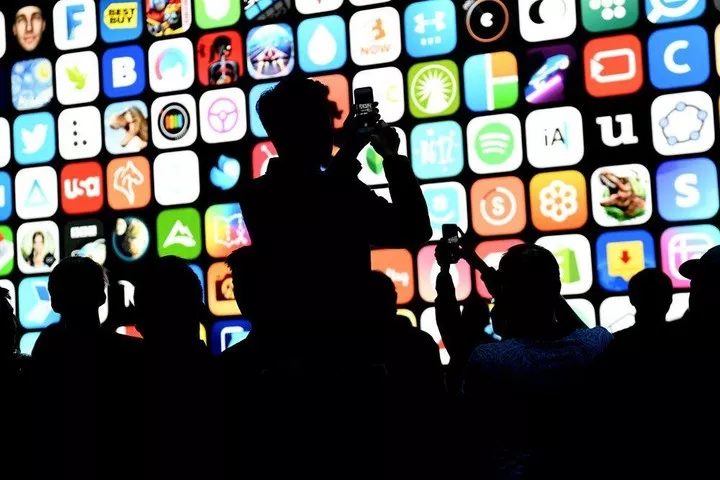 For developers, using third-party payments requires a special version of the app to be available in the Korean App Store and only available in the Korean region.
Also, third-party payment providers are limited to four - KCP, Inicis, Toss and NICE - and access to other payment platforms will require developers to apply to Apple.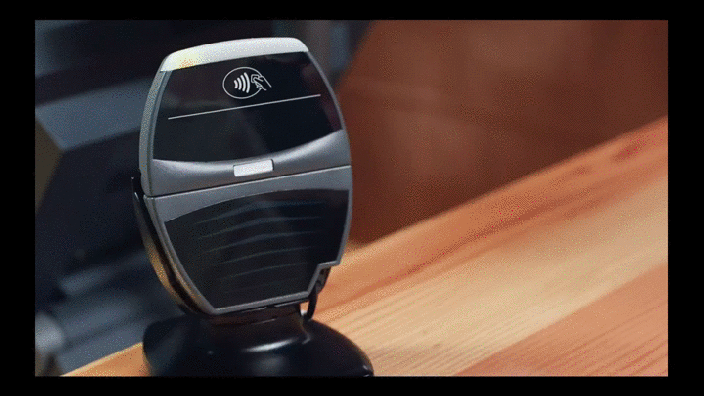 Apple has not compromised on the crucial issue of commission, and will still take 26%, a small change from the original App Store commission of 15% to 30% (15% for small and medium developers).
In this way, Apple is but also complying with the open third-party payment service, and the elimination of the "Apple Tax" is not in the scope, and the core issue remains the same.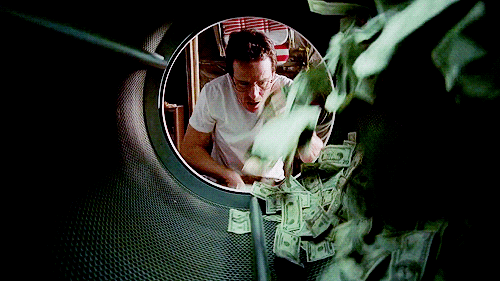 For users, if they purchase an app through a third-party payment system in Korea, features such as family sharing and pre-purchase inquiries will not be available, and Apple will not be involved in managing app subscriptions or refunds.
Similar to the self-operated and non-self-operated channels of B2C shopping malls now, self-operated has the advantage of after-sales and delivery, while non-self-operated has the advantage of price, but consumers need to judge for themselves.
The core issues remain the same
This comes after Apple gave the green light for third-party payments for online dating apps in the Netherlands, when many agencies said that developers could save millions of dollars through third-party payment platforms, which in turn would boost developer profits or lower subscription fees.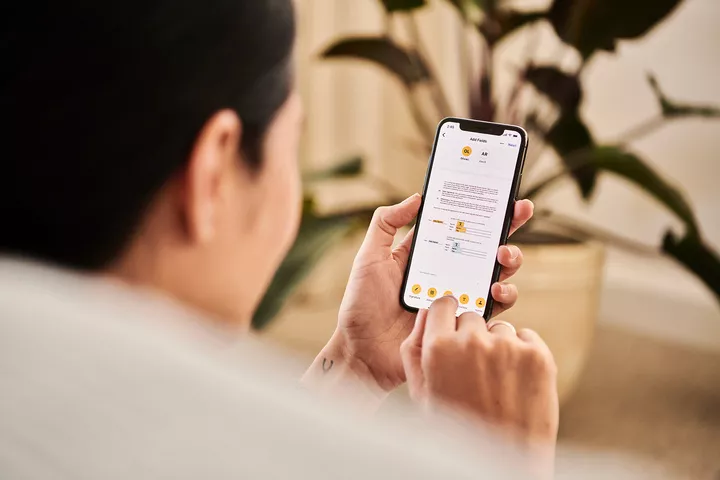 SensorTower said in 2019 alone that the top 1 percent of app developers generate 93 percent of the App Store and Google Play Store's revenue. Urging Apple to open up its third-party payment platform is more than likely the work of the large 1% of app developers behind the scenes.
Not only large app developers, but platforms that offer third-party payments are also waiting in the wings, and Paddle is designing a third-party payment system for iOS and positioning itself as a direct competitor to Apple Pay.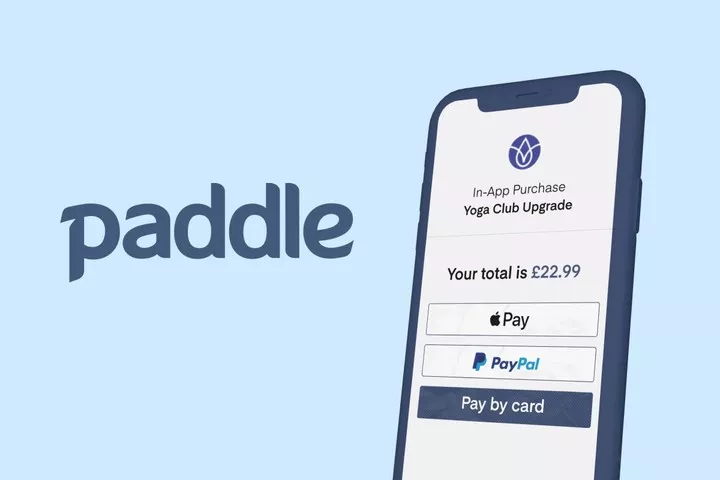 Paddle plans to charge a 10% commission on transactions under $10, and 5% and 50 cents on transactions over $10.
Except that with the introduction of Apple Korea's App Store third-party payment policy, even though third-party platforms only charge a small percentage of the commission, counting the 26% Apple tax, it seems uncompetitive against the original 30% commission.
What's more, Apple doesn't offer a consistent service and after-sales system when you buy apps through a third party.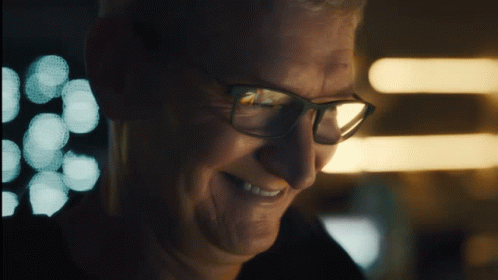 Apple has set a precedent by opening up third-party payments in the Korean App Store, but it still has a 26% commission, making it difficult to capture the price advantage of the original third-party payment system.
For large developers, it is difficult to save money from it, and for users, the price advantage of subscription app purchase is not much. The open third-party payment system will hardly shake the original ecosystem of the App Store for the time being.
The openness that Apple has made is more of a compromise policy to Korean laws and regulations, but on the bright side, it's the start of a change.