According to the oil price adjustment calendar, on June 14 (next Tuesday), domestic refined oil will usher in the "11th round" of adjustment this year At present, several institutions have predicted that after the price adjustment, the price of No. 95 gasoline in some regions may break the 10 yuan per liter mark, reaching a record high According to @ chinanews.com, linboqiang, director of the China Energy Economics Research Center of Xiamen University, introduced to chinanews.com: "at present, 73% of China's crude oil is imported from abroad. At this stage, domestic oil prices are basically in strict accordance with the changes of foreign oil prices, showing a rising trend."
Access: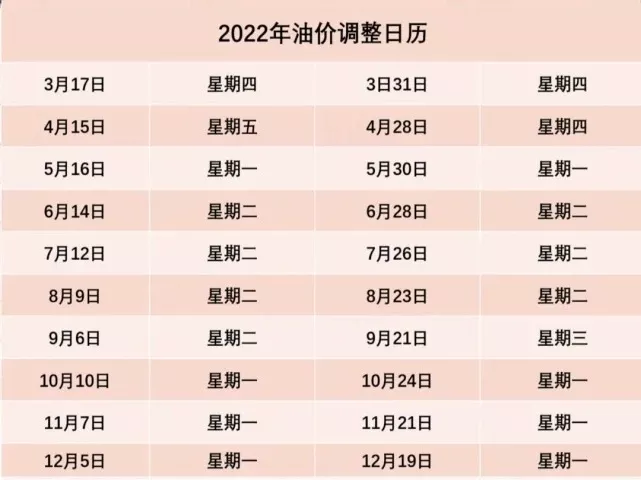 In linboqiang's view, oil prices can only fall when the international situation eases, but there will be no such change in the short term. "We should probably be ready for several years of high oil prices."
He believes that the international crude oil price rise is not a problem of production and supply shortage. "Russia's oil production has not declined significantly, and the flow of world oil has only been partially restructured."
However, domestic oil prices will not rise indefinitely with international oil prices. The relevant person in charge of the national development and Reform Commission once introduced that when the international oil price continues to rise, but does not exceed US $130 per barrel, the domestic product oil price will be adjusted normally according to the mechanism.
If it is higher than 130 dollars per barrel, according to the provisions of the measures for the administration of oil prices, in accordance with the principle of giving consideration to the interests of producers and consumers and maintaining the stable operation of the national economy, appropriate fiscal and tax policies shall be adopted to ensure the production and supply of refined oil. In principle, the prices of gasoline and diesel oil shall not be raised or reduced