After the successful launch of moonriver2 hydrolytic binary digital to analog conversion (DAC) / amplifier, moondrop has now brought a simplified version using the same dual cirrus logic Lingyun cs43131 DAC chip + dual crystal oscillator, the difference is that the shape design of the adapter is replaced.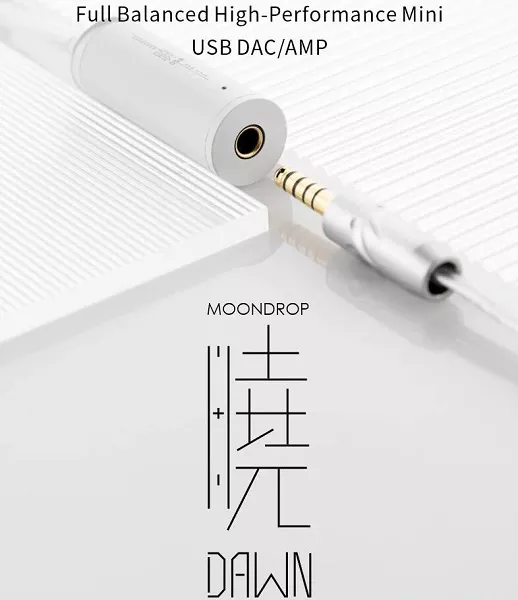 Compared with many competitive products in the market, the biggest feature of "water, moon and rain" is that it adopts the 4.4 mm fully balanced trrs connector design instead of the common 3.5 mm audio jack.
Although consumers need to bring their own 4.4 mm headphones (or patch cords), the 4.4 mm fully balanced adapter still brings an excellent parameter experience, including a signal-to-noise ratio of up to 132 dB, a thd+n of 0.00017% and a high gain output of 4 VRMs.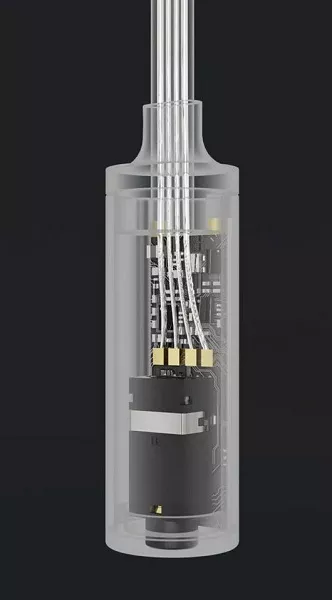 By converting the sound source of the mobile device to 230 MW @ 32 Ω / 54 MW @ 300 Ω power output, shuiyueyu "Xiao" can even easily drive most consumer earphones (not to mention ordinary in ear earphones).
In addition, moondrop dawn 4.4mm fully balanced DAC / Amp adapter adopts aluminum alloy housing, with size of 120 × 16.4 mm, weighing 14 G.

In terms of decoding capability, the adapter natively supports dsd256 and PCM playback up to 32-bit / 768 kHz.
Interested friends can buy it at the price of 69.99 US dollars (about 470 RMB) through hifigo or shenzhenaudio.