In recent months, the cryptocurrency represented by BTC has fallen into a trough. As wccftech has mentioned many times, BTC once fell by about 80% Some people predict that BTC may "hit the bottom" between $15000 and $20000, but the premise is that the S & P 500 index of the United States rushes to $3400, and the "interaction" mechanism between U.S. stocks and BTC is still quite subtle.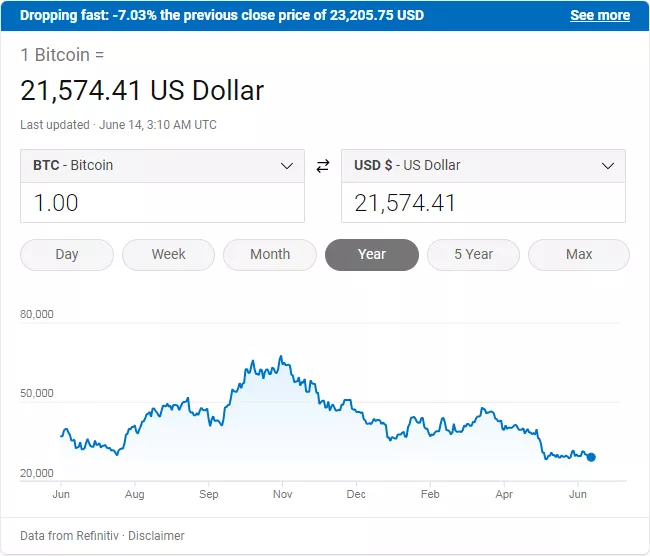 With the much anticipated CPI report released in May, the overall inflation in the United States reached the highest level since 1980 (8.6%).
Even the core inflation rate index excluding volatile food and energy projects has far exceeded everyone's expectations.
From the stable currency stampede crash of terrausd (UST) algorithm in May to the sharp decline in the market value of cryptocurrency dominated by BTC, the mentality of speculators has changed considerably.
Those who had advocated "Soha" BTC such as Michael Saylor of microstategy were also severely criticized.
Earlier, he publicly encouraged investors to buy BTC with all assets (even mortgaged real estate). However, the most basic principle of investment is never to risk losses that you cannot afford.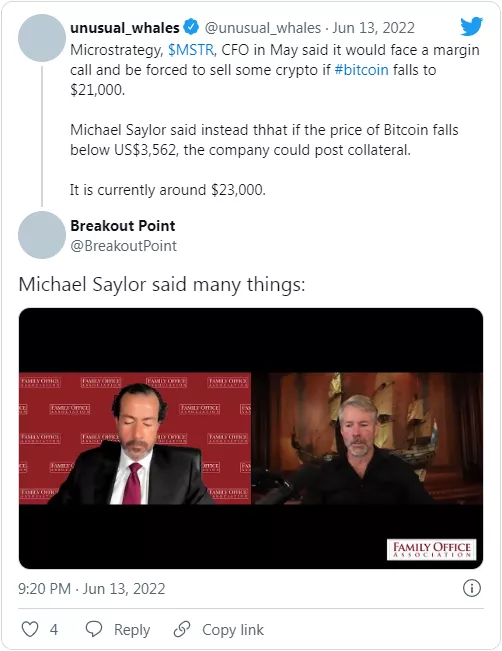 What is more ironic is that MicroStrategy itself is under great pressure to make margin calls. As early as may, the company announced that:
If BTC falls below $21000, Silvergate bank will require additional margin for its $205million BTC mortgage loan.
Of course, MicroStrategy still has enough unencumbered BTC assets to meet margin calls. However, considering that the BTC price is still hovering around us $22000, the company is likely to face margin calls in the next few days.
To get down to business, this event once again sounded an alarm to investors, making them aware of the importance of risk management - especially those small investors who like to blindly follow the trend, but whose assets are difficult to withstand the huge fluctuations in the cryptocurrency market.