Previously, it was announced that NVIDIA's new "bright card" GTX 1630 would be officially launched on May 31, but later, it was reported that the sale date was postponed to June 15. Today, according to the latest news, NVIDIA has informed its partners that the new launch date is directly marked as "undetermined"**
Access: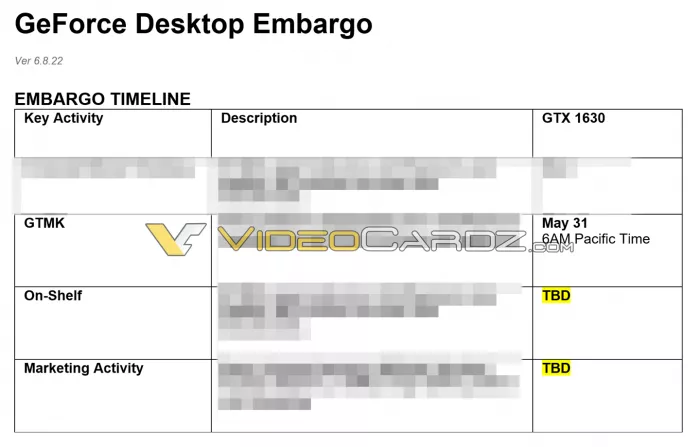 GTX 1630 is the first xx30 model in nvidiagtx series. In terms of specifications, it uses Turing core tu117-150, reduces CUDA cores from 896 to 512, and the frequency acceleration can reach 1800MHz. The video memory bit width is halved to 64 bit. It continues to be matched with 4GB 12GHz gddr6, with a bandwidth of 96gb/s**
In terms of parameters, the GTX 1630 is much worse than the GTX 1650. Even in terms of bandwidth, is weaker than the classic old card fgtx 1050 Ti 6 years ago**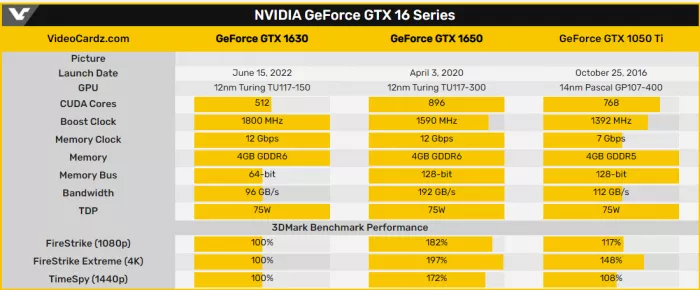 Such a weak performance, positioning entry-level "bright card", but repeatedly skip tickets, and even directly mark the listing date as "undetermined", which is really difficult to understand.