Many people think that cardiac arrest and heart attack are the same thing, but they are not. In cardiac arrest, the heart suddenly breaks down and stops beating unexpectedly, while a heart attack occurs when the blood flow to the heart is blocked. Both cases are very serious, but 70%-90% of patients with sudden cardiac arrest have died before arriving at the hospital.
According to the CDC of the United States, cardiac arrest is a public health problem with a wide incidence rate, which has a serious impact on human health and well-being. In 2015, about 357000 people in the United States experienced out of hospital cardiac arrest (OHCA).
Now, a new study by the victor Chang Heart Institute will allow families around the world to find out whether they carry a genetic mutation that causes cardiac arrest - a serious condition in which 9 out of 10 victims die.
Researchers at the Institute have developed a new electrical test that can screen out hundreds of genetic mutations to determine the exact mutations that are harmful to the heart of people with inherited heart disease syndrome, which may lead to sudden death.
This breakthrough is a big step in the accuracy and accuracy of genetic testing. It has a profound impact not only on genetic heart disease, but also on a wide range of nervous system diseases, muscle and kidney diseases.
Professor Jamie Vandenberg, who led this research, published two consecutive papers in the American Journal of human genetics, He pointed out: "it is mainly young people with other healthy hearts who die of these genetic heart diseases. Although the number is small, the consequences are long-lasting. When a person dies in the golden age of their life when he is young, it is not just a person's death. Families and their friends will feel the impact, and the impact will last forever."
Dr. Chai Ann ng, a researcher at the victor Chang Heart Research Institute, said that being able to identify these dangerous mutations would prevent people from dying of cardiac arrest and ensure that more people are treated for this life-threatening disease.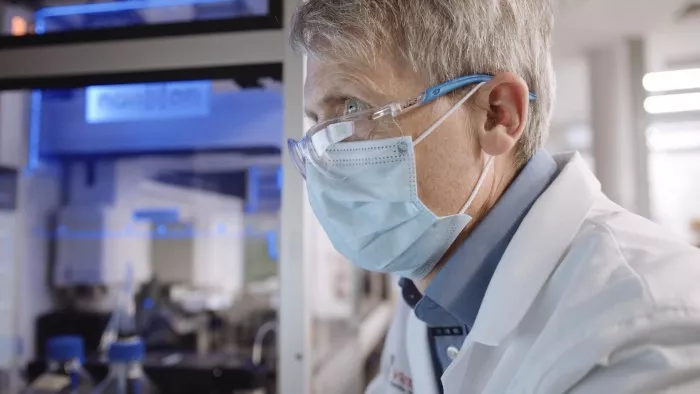 "If you can isolate mutations and identify those at risk, people can change their lifestyle and take β- Receptor blockers and even defibrillators. Family members can also allow themselves to be tested. Gene sequencing shows that we all contain a large number of gene variants, but we are not always able to accurately point out whether these variants are dangerous, just know that they are different. Therefore, when currently testing genes, the clinical genetics laboratory may tell patients that there is a variant, but we do not know whether it will increase your risk of cardiac arrest. This not only brings great anxiety to patients, but also brings anxiety to other family members who may inherit the mutation. "We can now eliminate this uncertainty, which is a great development," Dr. Ng said.
Key data
Genetic arrhythmia accounts for more than half of all sudden cardiac death cases in young people that cannot be explained at first;
About 20000 Australians have sudden cardiac arrest outside the hospital every year. Only 10% of the patients survived after out of hospital cardiac arrest.
It is understood that Professor Vandenberg's team has studied the genetic variation encoding ion channels. Ion channels are proteins that control the movement of electrical signals between cells. Most genetic diseases that increase the risk of cardiac arrest are caused by these mutations.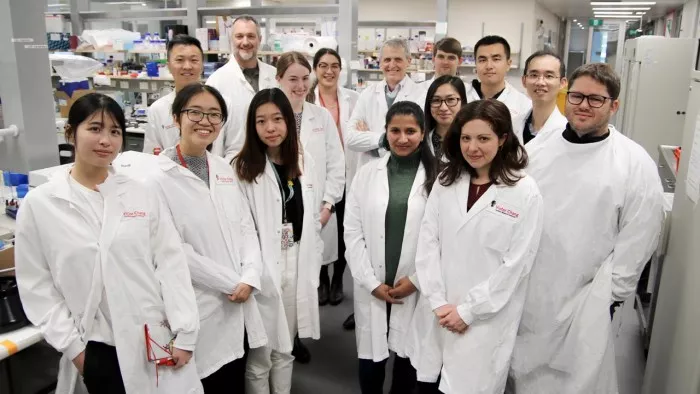 Key findings
In the first study, they developed a rapid and accurate electrical test that can evaluate the variation of an ion channel gene that leads to an inherited arrhythmia condition called long QT syndrome type 2. They are now classifying all known variants of the gene to determine which are benign and which are dangerous, and will upload these findings to a huge genetic database for clinicians around the world to use;
The tests they developed can be easily adapted to test other ion channel genes - not only those related to cardiac arrest, but also a wide range of other diseases, including nervous system, kidney and muscle diseases;
In the second paper, Professor Vandenberg and his team cooperated with Dr. kroncke of Vanderbilt University Medical Center to develop a new method based on high-throughput genome sequencing technology. This will enable them to assess the impact of each possible missense variant in kcnh2, with about 22000 variants, within one to two years.
Impact
Professor Vandenberg said: "We hope that within five years, as long as someone has done a genetic test or sequenced their genome, they will immediately find out whether their variants are dangerous. It is amazing to think that we will be able to screen and diagnose family members not only in Australia but also anywhere in the world. Finally, this genetic database will reduce the risk of cardiac arrest and Number of deaths. In the short term, the biggest beneficiaries are those with heart disease who are at risk of sudden death. But in the long run, this study can be applied to any one of about 400 different ion channel genes in the human genome, which are related to a wide range of neurological diseases, muscle and kidney problems. "