It was reported on June 10 that recently Elon Musk repeatedly said that the U.S. economic recession is opposed to home office and complained about false accounts on twitter. Analysts believe that this kind of emotional venting just shows that Tesla, the electric vehicle manufacturer he leads, is starting to have a difficult life again. Don't be fooled by Musk's shining spacecraft that keep throwing into space. Whether it is his rhetoric against home office, his claim that the U.S. economy is in recession, or a series of farces surrounding the acquisition of twitter, it is just misleading to the public.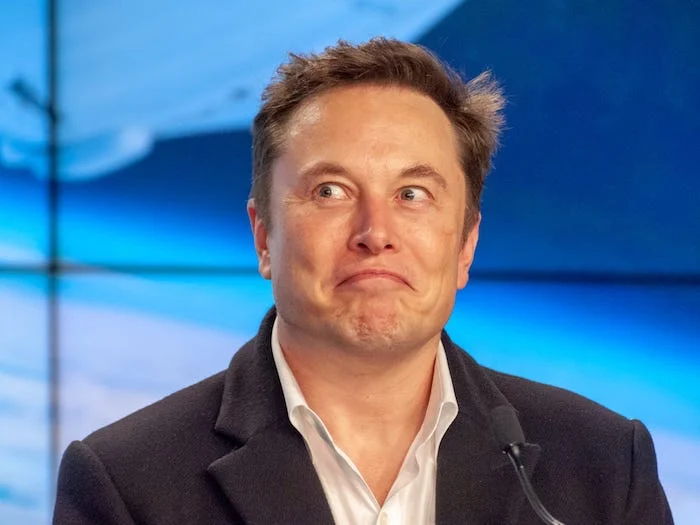 When musk was anxious to take action, it was only because Tesla had a serious problem. As early as 2018, when Tesla was on the verge of bankruptcy, he sent a tweet about "financing guarantee" and violation of securities laws and regulations. It is almost certain that he is the same now. As Tesla's competitors are gradually narrowing the gap, and Tesla's profits are under increasing pressure, musk began to frequently complain about Twitter robots and said that "giving money to fools" is too long. If there is anything that makes musk "feel very bad", it is that his huge personal wealth is seriously threatened.
Familiar scenes
Tesla has always had problems. The company always misses the deadline for new product release and delivery, and always promises too much about product performance. In the nearly 20 years since its establishment, Tesla has been profitable for only two years. Musk himself admitted that he had to "take the company as collateral" several times.
One of them was at the beginning of 2018, musk spent billions of dollars trying to build the Fremont automobile factory into an "alien Dreadnought", allowing machines to produce electric vehicles with little participation. The auto industry warned him that it would not work. In the end, the truth is not what musk wanted. Therefore, in the spring of 2018, Tesla had to make up for lost time through large-scale recruitment. Some new employees even found that they needed to manually manufacture electric vehicles on temporary assembly lines in tents outside Fremont factory. Unfortunately, the sudden pressure also led to a series of unexpected problems. In June of that year, Tesla tried to quietly cut 9% of its staff.
During this period, musk showed various strange behaviors. In a earnings conference call between Tesla and investors, musk insulted a Wall Street analyst, saying he asked "stupid and stupid questions". He angrily denounced people who short Tesla on twitter. During that time, musk also showed the first tunnel of his tunneling company, boring company, and said that he would help Tesla owners avoid traffic jams. This is another half hearted thing musk did. A critic later called these tunnels "sewers with disco lights".
All this shows that when Tesla is in trouble, musk will always have emotional instability.
Tesla's problem
Has Tesla returned to a difficult time? Maybe so. After all, Musk's emotional instability does exist at present.
In an email to Tesla executives, musk called for the suspension of all recruitment of Tesla around the world, and said that 10% of the staff needed to be cut. He later retracted these statements on twitter, saying that the total number of Tesla employees will increase in the next 12 months, but the number of positions will remain unchanged.
This year is not easy for Tesla. Overall, the market is unfavorable to fast-growing technology companies, which has led to a 40% decline in Tesla's share price since the beginning of 2022. Musk's bizarre acquisition of Twitter has not helped, because Tesla investors have realized that Musk's capital and attention have been diverted.
Tesla's share price also reflects the fact that the company is beginning to have real competitors in the U.S. market. Ford F-150 electric pickup truck has been booked three years later, and its delivery is much more punctual than Tesla. In the European market, Renault, Hyundai and Volkswagen electric vehicles are competing to take Tesla's share. Due to repeatedly missing the original production date, Tesla's existing model portfolio is getting older and older. Saibo electric pickup was originally scheduled to be released last year, and it is not known when it will be available.
Vicki Bryan, founder of bond angle, a market research company, said that the reality is that Tesla still has many problems in its profitability. According to her interpretation of the company's financial statements, Tesla's business situation in the U.S. market is worrying. Brian estimated that if there were no carbon emission credits paid by traditional fuel vehicle manufacturers, and if there were no revenue from Tesla's China business, Tesla's automotive business in the U.S. market would lose $2.4 billion last year. In addition, from the book view, the stock incentive paid to employees reduced the company's expenditure by $2.1 billion, which also contributed to the company's positive cash flow.
Stock based compensation is a clever technique that allows companies to recollect stock incentives granted to employees on their balance sheets without having to pay cash to these employees. This makes the company look healthier if the stock continues to rise. If the company's stock falls, the stock owed to employees will suddenly become a heavy burden.
Tesla's lucrative tax credit business is also facing a decline. Regulators around the world require automakers to meet certain benchmarks for electric vehicle production. If a company exceeds this standard, it will receive corresponding carbon emission credits, encouraging it to produce "more" electric vehicles. These credits can also be sold to other automakers that do not meet regulatory standards. Since Tesla only produces electric vehicles, it has made a lot of money by selling carbon emission credits to other automakers over the years. However, with the continuous growth of the electric vehicle market, more companies will meet the standards, no longer need Tesla's carbon emission points, and the corresponding income will be reduced.
From many perspectives, Tesla is now facing a poor situation. Musk has repeatedly talked nonsense through Twitter, refused to perform the acquisition contract and attacked the twitter board of directors. This just shows that there is something wrong with his money making machine Tesla.