Kapukong today released the official theme song MV of its new fighting work, street fighter 6. The game has added an open world element and will be released in 2023, landing on PC (steam), ps5, PS4, Xbox series and other platforms This work will use the re engine developed by kapukong. The picture will combine realism with graffiti art to form a new feature.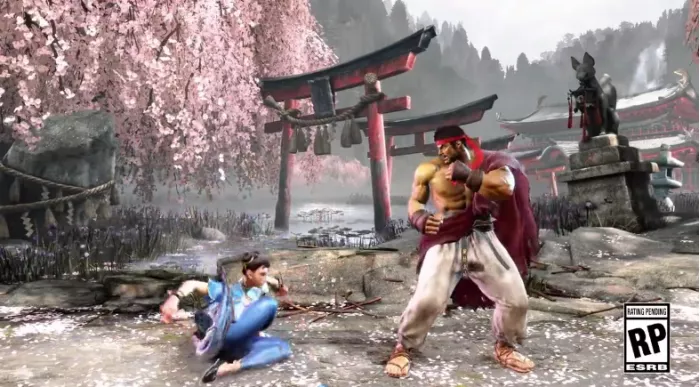 In the MV, the street artists with strong body and ambition insist on painting in wheelchairs, so that everyone who loves life can take to the streets to show themselves. The lyrics also encourage us not to flinch when encountering difficulties. Just like the characters in street fighter, they come from different countries and regions and have different backgrounds. Even if they encounter powerful opponents, they will still take to the streets and dare to show themselves.
Game Official Theme Song MV
Lyrics
Every day I do this
Never fear of losing
And when I get up in the game
Yo I'm pure improvement
A real problem, but I solve em'
All facts proven
And if you think I'm go'n fold
Then you talkin' foolish
Y'all wanna win let me spin boy
All dunks aside I'm super fly
Like I'm hangin' off the rim boy
I been winnin' for my kinfolk
And I put on for my city
From the intro, let's go!
I put that time in
My pride is out the roof
I get that grind in
So ima tell the truth
I get my grind on
U know pressure makes all of these diamonds
I tell them get back
Step back
Fast track
Big laps
Big facts
I'm past that yeah,
I'm trynna get ahead
Get out the way, now
Move forward
Stand back
Now break away I'm bouta bring it on
I ain't ever backin' down (Come and step up to the plate)
For my city for my town (I'll do whatever that it takes)
Imma go and get the crown (Oh)
Imma go another round (Oh)
I ain't ever backin' down (Come and step up to the plate)
For my city for my town (I'll do whatever that it takes)
Imma go and get the crown (Oh)
To the top, I see the sight, I see the sight, I see the sight, yeah
(yeah, yeah, yeah, Let's go)
Hop out n I'm schemin (yeah)
Ride round n I'm dreaming (ok)
Once I get that feelin'
Nobody can stop me (ah)
Hit it I'm on go (go)
Fendin all you foes (foes)
Once I'm on a roll (roll)
I'm knocking down all the doors
I got the range
If u wanna come and stand up to me pull me now
If you wanna challenge tell me rookie run up on me now
I'm on the road to the top and I'm not looking back
I'm on the road to the top and I'm not looking back (try)
I ain't ever backin' down (Come and step up to the plate)
For my city for my town (I'll do whatever that it takes)
Imma go and get the crown (Oh)
Imma go another round (Oh)
I ain't ever backin' down (Come and step up to the plate)
For my city for my town (I'll do whatever that it takes)
Imma go and get the crown (Oh)
To the top, I see the sight, I see the sight, I see the sight, yeah