When it comes to different ways of exercise, walking is the easiest to get. A new study shows that it may be a powerful way to solve knee osteoarthritis A study examined the benefits of regular walking in people over 50 and found that it not only reduces pain, but may also reduce joint damage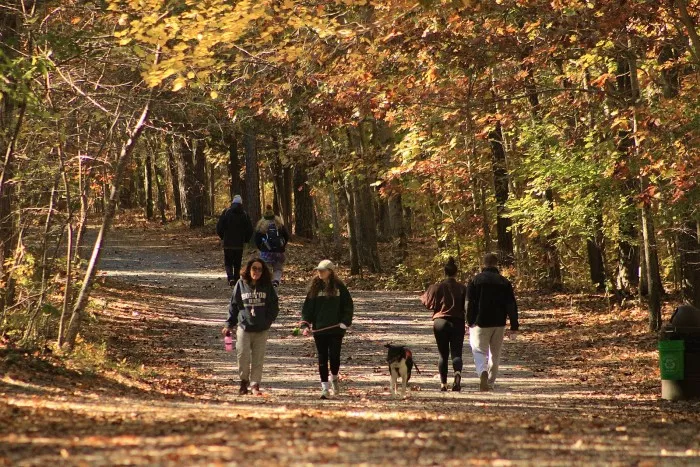 The study was conducted by scientists at Baylor College of medicine and drew on years of observational research on more than 1200 subjects aged 50 or older with knee osteoarthritis, the most common form of arthritis. Subjects self-reported their walking habits, including the time and frequency of walking, enabling researchers to classify 73% of the cohort as "walkers" and the rest as "non walkers".
Those who exercised on foot were 40 percent less likely to experience frequent knee pain. X-ray images are also used to assess the progress and severity of knee osteoarthritis. Walkers are unlikely to have medial joint space stenosis, which is a standard to measure arthritis. This shows that regular walking can not only limit the pain related to the disease, but also brake the knee osteoarthritis.
"These findings are particularly useful for those who have imaging evidence of osteoarthritis but do not have daily pain in the knee," said lead author Dr grace Hsiao Wei lo. "This study supports that walking exercise can help prevent daily knee pain. It may also delay the deterioration of intra-articular damage caused by osteoarthritis."
At present, there is no method to cure or reverse osteoarthritis. Although there are treatment methods, these treatment methods mainly focus on relieving pain and improving mobility, such as through medication and physical therapy. Regenerative medicine is making exciting progress. One day, it can be seen that grafts help strengthen problematic joints and reduce inflammation, but studies like this show that we already have useful tools.
"People diagnosed with knee osteoarthritis should exercise on foot, especially if they do not have daily knee pain," Lo suggests. "If you already have daily knee pain, it may still be good, especially if you have arthritis that causes arched legs."
The study was published in arthritis and rheumatology 》In magazines.