On the 12th, an unidentified object was put into a girl's drink at Shanghai Foreign Studies University. The sender admitted to the police that he had put half a piece of taurine effervescent tablets in the girl's coffee cup. The effervescent tablets were purchased online. Previously, media reported that the taurine effervescent film publicity on the e-commerce platform was full of a large number of vulgar and pornographic publicity content.
Access: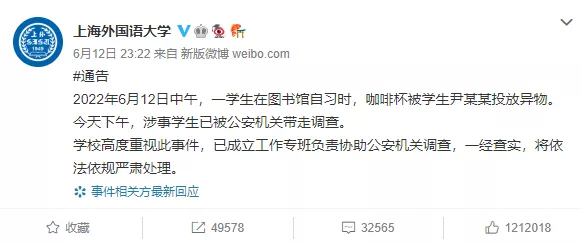 On the evening of the 13th, Zhongxin finance and economics browsed the e-commerce platform and found that at present, most taurine effervescent films with vulgar pornographic content as the cover have been taken off the shelves in a number of e-commerce platforms.

Many merchants said that the effervescent tablet is a sports drink, the main ingredient is vitamins, and has no other effects. However, some businesses called taurine effervescent tablets "women's plant drinks" during the China Singapore financial consultation, promoted them to reporters with the gimmick of "urging love", and then withdrew the news.