After the WWDC 2022 keynote speech last week, Dr. sumbul Desai, vice president of health of apple, Jeff Williams, director of operations, Jay Blahnik, vice president of fitness technology, and Darrell etherington of techcrunch discussed the new health features in watchos 9
Apple said that one of the new health features of the apple watch is the history of atrial fibrillation, which allows individuals diagnosed with atrial fibrillation to view the estimated frequency of such arrhythmias in their hearts. Apple said the function was intended for people aged 22 or older who were diagnosed with atrial fibrillation. After the historical function of atrial fibrillation was verified in a clinical study, it was approved by FDA in the United States.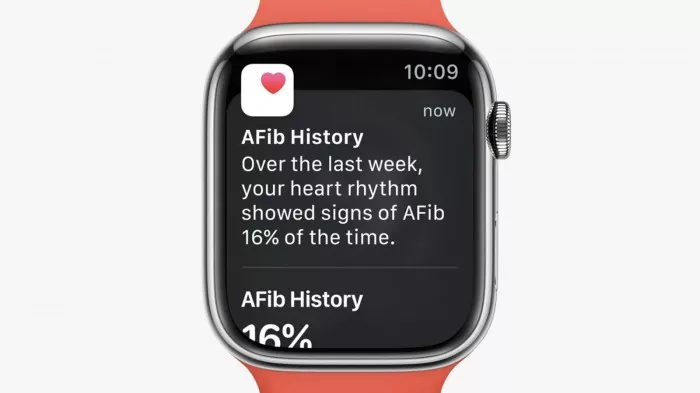 Apple said that everything it has done in the health field is based on science. The history of atrial fibrillation has been verified in a clinical study. Participants wear both Apple watch and FDA approved reference devices. In this study, the average difference in weekly measurements between the two devices was actually less than 1%. The historical function of AFib may prove useful when a patient receives ablation therapy for chronic atrial fibrillation, but the treatment is unsuccessful for the first time, and the patient continues to have atrial fibrillation.
According to apple, at present, not all countries or regions have approved the history of atrial fibrillation, so the availability of this feature will be limited when it is launched. Starting with watchos 9, the apple watch also provides sleep phase tracking, allowing you to see how much time you spend in REM sleep, core sleep or deep sleep, and when you may wake up.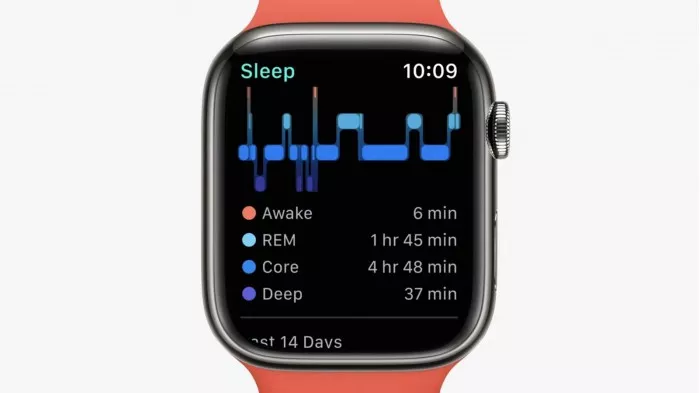 Therefore, using the signals from the accelerator and heart rate sensor of the apple watch, users will now be able to see that they are in the sleep stages of rapid eye movement sleep, core sleep and deep sleep. On watchos 9, the exercise application displays more information, including views of indicators such as activity ring, heart rate zone, power and altitude.
Watchos 9 is currently being tested by developers and will be released to all users around September.