On the morning of June 14, Beijing time, it was reported that the US Sacramento imitated the Department and said that local firefighters had handled the first Tesla car fire What puzzled the firefighters was that water alone could not extinguish the fire caused by the battery Moreover, before the fire broke out, the Tesla Model s had been parked in the garage for three weeks. For traditional fuel vehicles, such a long time is enough to make it lose its vitality.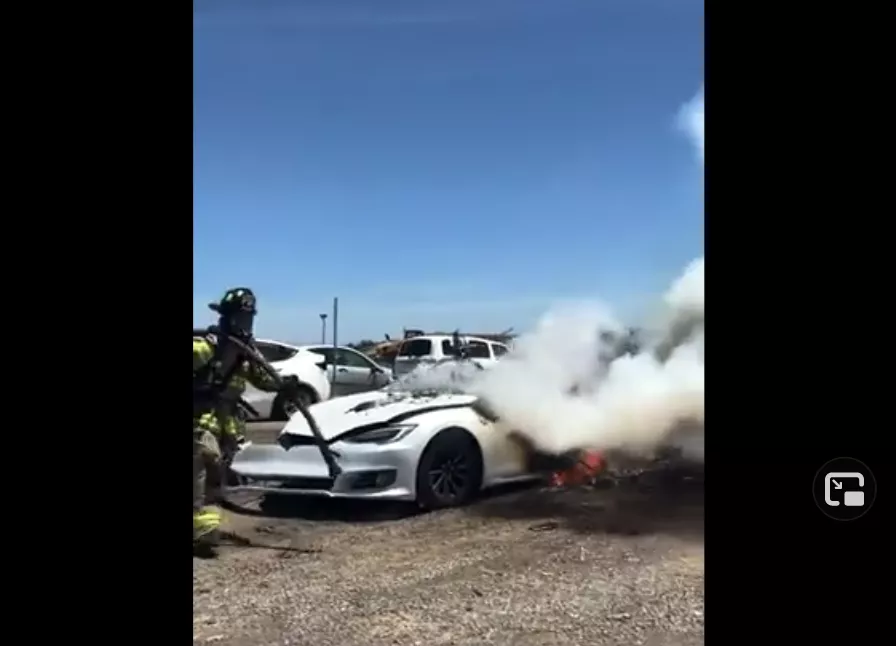 In a tweet that included a fire video, the Sacramento Fire Department said that when they received the alarm and rushed to the scene, the Tesla was parked in a garage. Although the staff there once put out the fire, it would continue to burn again.

The fire department wrote in a Facebook post about Tesla fire in the waste station that firefighters spent "a lot of time, water and energy to put out" the fire. With the help of the garage staff, they turned the car over and began to try to extinguish the flame from the part of the car chassis, because the battery compartment that caused the fire was located here. However, they wrote, "even if the flame is extinguished, the vehicle will still be re ignited due to residual heat".
In fact, this method is exactly what Tesla suggests emergency personnel should take when their vehicle is on fire. The accident exposed a sensitive and worrying problem of the popularity of electric vehicles: electric vehicles are indeed more environmentally friendly, but at the same time, the popularity of electric vehicles will also bring new challenges to emergency personnel.
The fire department pointed out on Facebook that firefighters and garage workers "dug a pit, put the car in it, and filled the pit with water". After flooding the battery compartment, they were able to put out the fire completely. At present, the specific cause of the accident is not clear.
Although this is an extreme example, the electric vehicle battery fire is not a new phenomenon. In 2019, at least three Tesla cars in parking status will catch fire one after another within one month. This has not yet involved many Tesla fires during charging.