On the three major PC platforms Intel, AMD and apple, apart from chip performance and system experience, there is one advantage of Intel and apple PCs that AMD did not have before, that is, USB4. The first two have already installed USB4 or better thunderbolt 3/4 interface. Amd did not support USB4 interface until the Reebok 6000 notebook.
Amd supports the high configuration standard. The minimum speed of USB4 authentication is actually 20gbps, amd does 40Gbps, and the supported video is also DP 1.4A hbr3. It is compatible with lightning 3 in the standard, and even does not lose lightning 4. Some optional requirements of the latter are made mandatory by AMD USB4, such as booting the system from PCIe, etc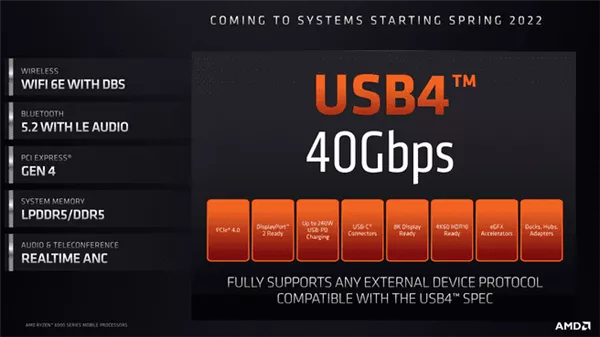 Don't underestimate this interface. The experience is greatly improved. Gordon ung, editor of PCWorld website, experienced it on a Asustek zenbook s OLED 13 notebook. It uses a Reebok 76800u processor and has a USB4 interface.
His evaluation of the USB4 interface of the AMD platform is one word - amazing
What's so good about the USB4 interface? First, the speed was greatly improved. He used the SanDisk G-Drive Pro mobile hard disk for testing. The speed reached 2.8gb/s, the same as that on the lightning 3/4 interface, about three times that of the conventional USB 10Gbps**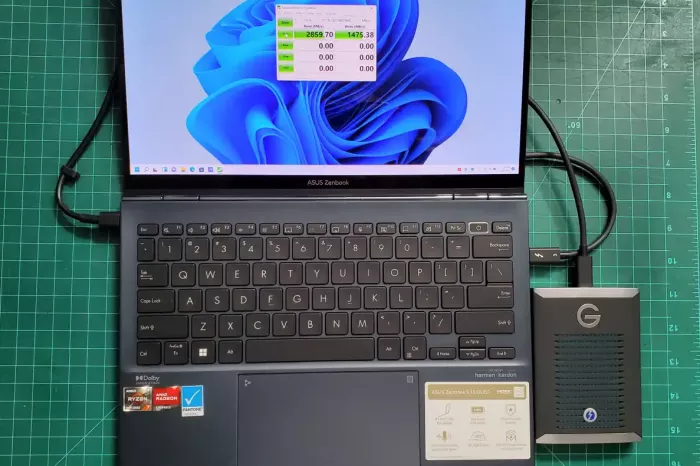 The second advantage is that the 40Gbps bandwidth of the USB4 interface can be used to run the egpu, that is, the external graphics card. He used the GTX 1070 Ti graphics card dock for testing, as shown below: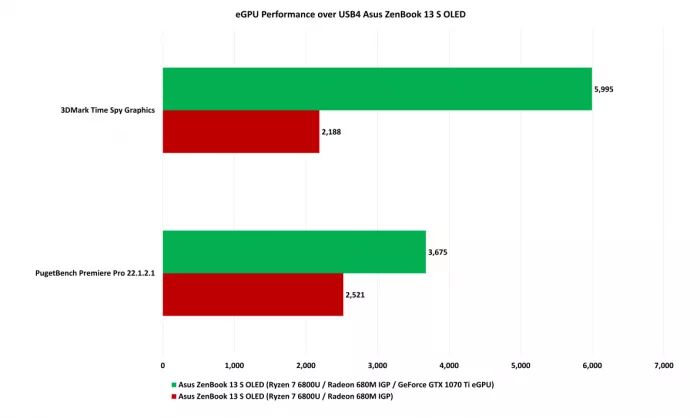 In general, after the Reebok 6000 APU supports the USB4 interface, the notebook on the AMD platform is expected to usher in a wave of experience upgrading, which is extremely fast and has good scalability, and can achieve functions that the 10Gbps speed USB interface cannot do.
However, one thing to be reminded is that although amd supports the USB4 interface, it is the notebook manufacturers who decide not to use the USB4 interface. Unfortunately, many manufacturers do not seem enthusiastic about this. At present, there are still a few amd platforms that support USB4, which will increase the cost after all.