The reporter learned from Huazhong University of science and technology that the international supercomputing conference was recently held in Hamburg, Germany, and the 24th graph 500 ranking was announced. The graph computer depgraph performance developed by the graph computing team of the University broke the world record for graph computing performance again, topped the list of the world's most authoritative graph computing, and surpassed the graph computing performance of supercomputers for the first time in the world.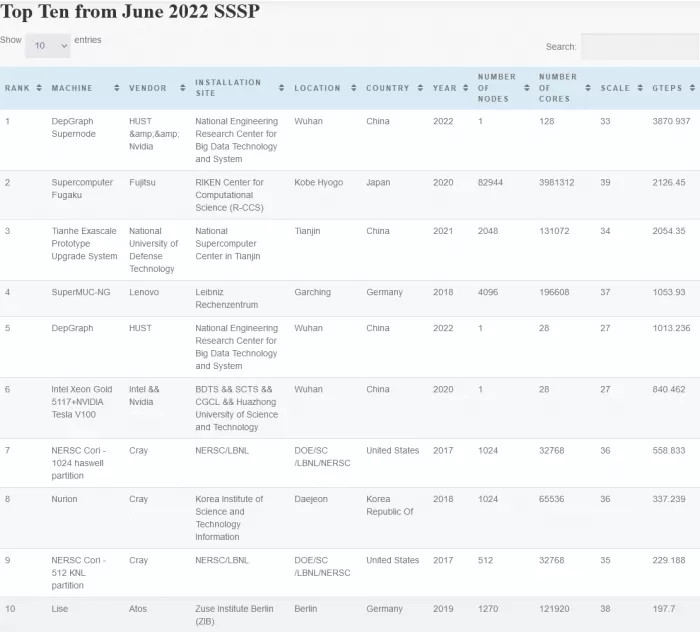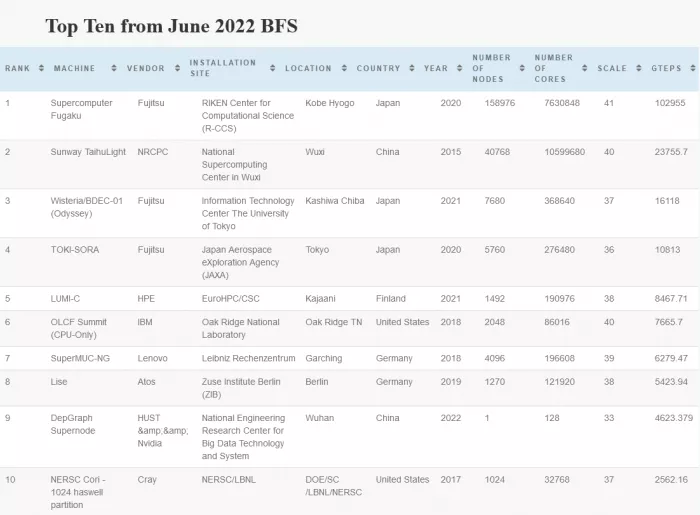 At present, global big data has entered a period of accelerated development. Everything is related, and graph is an organizational structure that expresses the complex relationship between things. Therefore, graph is needed in many application scenarios in real life.
In order to obtain useful information from the association between these data, a large number of graph algorithms emerge in endlessly. Through iterative processing of large graph data, they can obtain important information hidden in graph data. Graph computing, as the core technology of the next generation of artificial intelligence, has been widely used in many fields, such as health care, education, finance and so on. It has become a new strategic commanding point in the global science and technology competition.
The graph 500 list of the international supercomputing conference is an internationally authoritative list for evaluating the computing performance of supercomputer graphs, which is jointly organized by the international society for computing (ACM) and the Institute of electrical and Electronics Engineers (IEEE).
Supported by the national key R & D Program "general computer technology and system for graph computing", the graph computing team led by Associate Professor Zhang Yu and Dr. Zhaojin of Huazhong University of science and technology has made breakthroughs in several key technologies of graph computing accelerator and graph computing system software after years of in-depth research.
Last November, in the 18th green graph 500 and 23rd graph 500 rankings unveiled at the international supercomputing conference held in St. Louis, the graph computer depgraph developed by the team topped the two most authoritative graph computing lists in the world. In this ranking, the performance of depgraph surpassed that of Japan's "Fuyue" and other supercomputers, ranking first in the world and breaking the world record.
"At present, we are negotiating with relevant units to apply graph computing in practical business; at the same time, after the software industrialization, we will promote the industrialization of related hardware and promote hardware products to various industries." Said Zhang Yu.