Recently, there was an angry scene during the live broadcast of Yinji animal kingdom in Zhengzhou, Henan Province. At the end of the live broadcast, the keeper hit the orangutan on the face with his knee, and the orangutan fled with a howl . According to the video content, when it was about to be broadcast, the keeper said to the little orangutan: are you anxious to go home? Suddenly the conversation turned and said: you stepped on my foot. Then you hit the orangutan on the face with your knees.
Access:
The impact was so strong that the face of the orangutan changed shape, and then it left the scene screaming.
Some netizens saw this behind the scenes and said that is so skillful. Is it often abusing animals** Making money with live animal broadcasting and abusing animals? Really speechless; As a breeder, you should love animals. It's too hard!.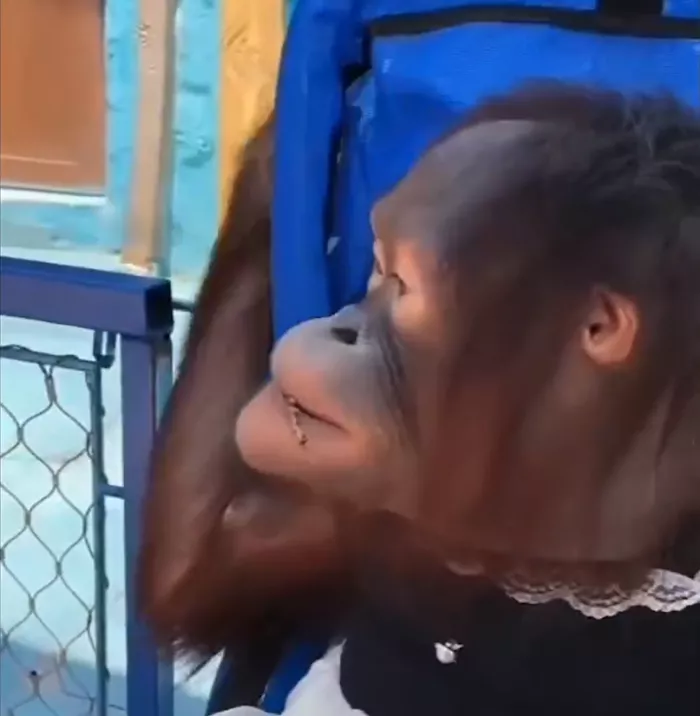 After the fermentation of the incident, Yinji Culture & Tourism Group today (June 13) issued a letter of apology, saying that during the live broadcast of the official Tiktok, there was a video on the Internet that "the keeper's face was severely hit at the end of the live broadcast". After seeing the live video, the group attached great importance to it and immediately launched an investigation. At present, it has been confirmed that the keeper had serious misconduct that day* Yinji cultural tourism group has decided to dismiss the personnel involved *.
At the same time, the letter of apology pointed out that the incident exposed the mistakes in the daily management of the group. A veterinarian has been quickly sent to conduct a comprehensive examination of the orangutan. At present, the animal's mood and physical condition are all normal. It will also organize in-depth investigation within the company, deeply reflect on all problems found and systematically rectify them. We urge the public to continue to pay attention and supervise.