Odoo, headquartered in Belgium, provides integrated business software for small and medium-sized enterprises around the world. It is reported that it is only one of many companies that summit partners, a growth equity investment institution, has invested capital. However, it is clear that the investment company believes in the potential of the ERP and CRM software company, which was founded in 2005, because the company plans to open six new offices worldwide and add about 1800 employees.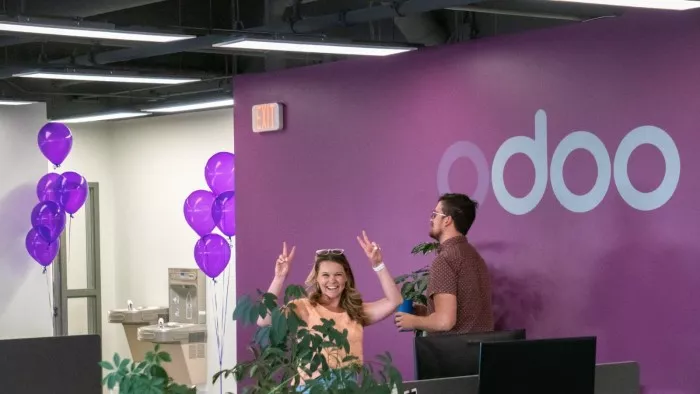 It is reported that after investing 180million euros at the valuation of 2billion euros less than a year ago, summit partners has fully acquired early investors sofinnova partners and xange, thereby increasing its own shares and raising the valuation of odoo to 3.2 billion euros.
Through this transaction, summit partners invested another 112million euros and increased its shares to 25%, while minority shareholders such as Xavier Niel and regional investment company of Wallonia (sriw) are still at the shareholders' meeting.
Fabien pinckaers, the founder and CEO of odoo, and his management team retained a lot of control -- about 65% of the equity was in their hands. In all respects, they are eager to maintain this important control.
So what is their next step-- Promote global business growth. It is understood that the company's vision is simple and ambitious: to simplify operations for millions of small and medium-sized enterprises by providing accessible and affordable solutions for accounting, inventory, manufacturing, project management, human resources, marketing, etc.
It is reported that odoo currently has more than 7 million users using its solutions. It is estimated that this year's turnover will be about 300million euros (and there will be a small profit).
These figures and the recent deal have strengthened the company's position as one of the few technological unicorns in Belgium and put it on a par with collibra and deliverect.