In the afternoon of June 9, China Southern Airlines flight cz3488 from Lijiang to Guangzhou was delayed for more than 7 hours, and did not take off until more than 1 a.m. on June 10. Some passengers said that the plane broke down during takeoff on the afternoon of the 9th, and it was suspected that parts had fallen, resulting in the emergency suspension of takeoff. poster news The reporter learned from Lijiang Airport that the reason for the flight delay was "mechanical failure", while the reason given by the customer service staff of China Southern Airlines was "weather reason".
Access:
After the incident, the passengers were guided off the plane and waited at Lijiang Airport. "The staff of Lijiang Airport were very conscientious. They brought us food and drink and tried their best to appease everyone," the passenger said. Later, the passengers were told to go to the hotel to have a rest.
The poster reporter called China Southern Airlines, and the customer service staff also said that the flight delay was due to the weather. However, when the reporter called Lijiang Airport to ask about the reasons for the flight delay, the staff said that "cz3488 flight delay is the (airline) reason, mechanical failure."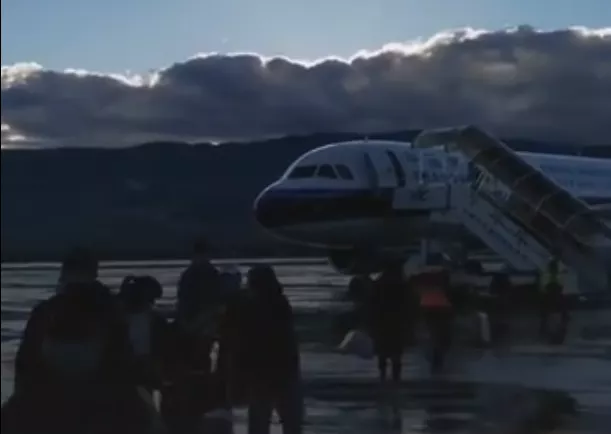 For the concerns of netizens, China Southern Airlines also reiterated that it is not easy to believe all rumors that have not been confirmed, and we should not worry too much**