On several technical forums, Windows users are reporting a mysterious update that is being pushed through windows update. This new update is classified as a quality update and is called "Microsoft Bing service 2.0". Users of windows 11 and windows 10 have received it, so it is not specifically provided for beta users such as windows 11 22h2 insiders.

Here is how Microsoft defines the role of Bing services:
Bing services allow you to retrieve Bing results, return web and news results in your language, and browse pictures and videos from many countries / regions in the world.
It seems that this service is the basis of Microsoft Bing search engine, and the new version 2.0 may be improved on this basis. Interestingly, when people click the "learn more" option next to the update (above), the Bing page on the default browser will open instead of the usual release notes page.
After downloading the update, a new "bingsvc" folder was created in the Microsoft folder of program files (x86). This folder contains two files, bgastartmsi MSI file and bgastartmsilauncher Exe file.
The German media deskoder did some further mining through registry adjustment, and found more files in a bgaupdate folder:
BDAStartMSI.exe
BGAStartMSILauncher.exe
BDAUpdatePack.exe
BSvcInstaller.msi
BSvcStartMSI.exe
BWCStartMSI.exe
Bing service 20 folder
When running the bwcstartmsi executable to enable this feature, people found that the desktop wallpaper was replaced with Bing wallpaper. You can see the pictures of the following two examples.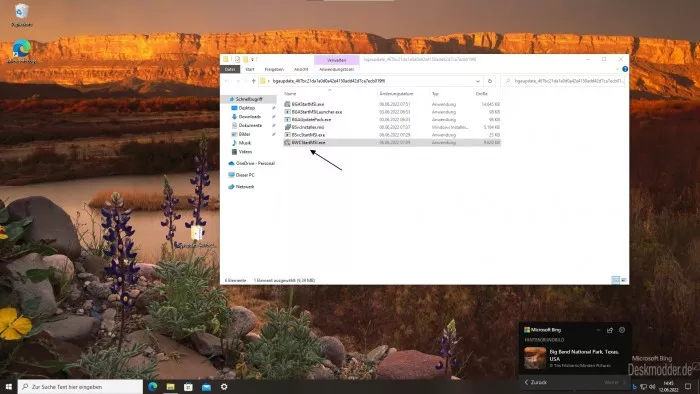 The new Bing service 2.0 update is not displayed in the "uninstall updates" list, which means that it cannot be uninstalled, indicating that Microsoft may not want its users to uninstall this update. Therefore, it seems that Microsoft may be trying to( https://microsoft.pvxt.net/x9Vg1 ) Users push Bing wallpapers.