Apple officially released IOS 16 operating system on June 6 and released its first beta version. Recently, after the iPhone of some netizens upgraded the latest IOS 16 system, it is suspected that the error prompt displayed on the AOD screen was triggered, and this situation will occur after several retries .
Access: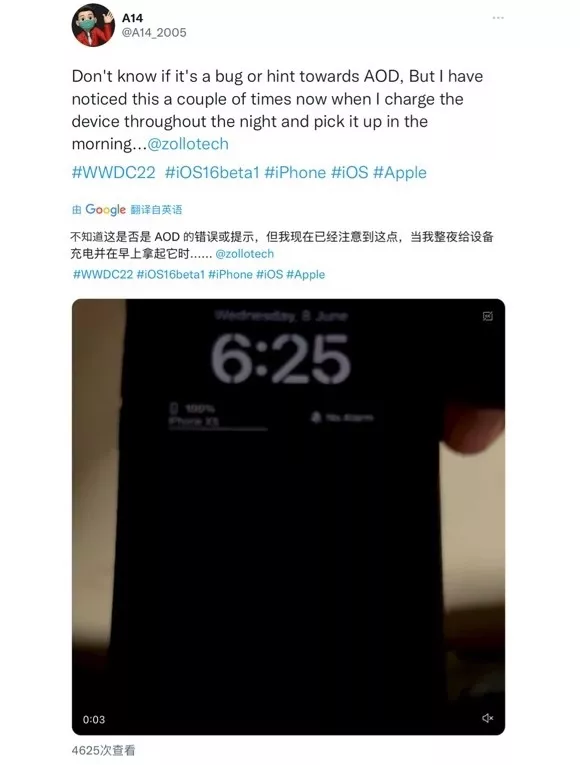 In the previous code disclosure about IOS 16, mentioned the function of screen display for the first time, but only iphone Only 14 pro and iPhone 14 Pro Max can be used .
In the developer's description code of ios16 beta, three new rest screen display frameworks are added, which can realize the refresh rate of 1Hz, display time and other components of the mobile phone in the rest screen state.
This also implies from the side that the iPhone 14 pro and iPhone 14 Pro Max will continue to use the pro motion display, support the adaptive refresh rate of 1-120hz .
The current iPhone 13 pro and iPhone 13 Pro Max are also pro motion displays, but only support 10-120hz adaptive refresh rate. Therefore, the information display function may not be adapted to the iPhone 13 series .