A former star teacher of New Oriental withdrew from the live broadcast, while a New Oriental principal's live broadcast became popular. Yesterday, Luo Yonghao officially announced that he would quit the management of "make a friend" live broadcasting company and help "make a friend" to complete dozens of live broadcasts in the next three years as a "guest anchor". At the same time, he withdrew from social media, which has been operating his personal image for many years, and concentrated on the research and development of next-generation intelligent platform products for several years.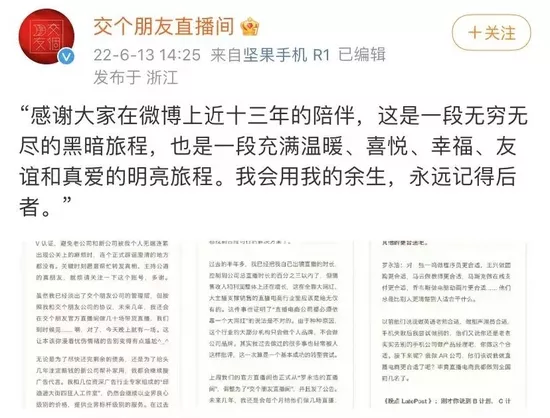 Unexpectedly, I escaped from LuoYongHao, but not YuMinHong. Tiktok of "Oriental selection" was broadcast live. New Oriental teachers are still humorous. They know astronomy from the top and geography from the bottom. They talk about philosophy of life from poems and songs. But this time they don't sell classes. They only bring goods and agricultural products. After the live broadcast, the Hong Kong stock market new Oriental soared 100%. You know, because of the double reduction policy, the share price of New Oriental once plummeted by nearly 70%.
If LuoYongHao regards live broadcasting as a tool to pay off debts and a temporary habitat, YuMinHong regards live broadcasting as the next venture and the feedback of a farmer's son to agriculture.
However, in such a business world, we must face up to the question: can the Oriental selection studio, which relies on Bilingual live broadcasting, continue to thrive? Can you still live without Luo Yonghao's live studio?
Amazing New Oriental live broadcast
It's easy to sell goods out of the circle
It has increased 2million fans in four days. Since New Oriental transformed into a live broadcast carrier, it has been tepid and generally not favored by the market. However, in an attempt to broadcast live in both Chinese and English, dongyuhui, who jokingly called himself "the Terra Cotta Warriors", sold a steak.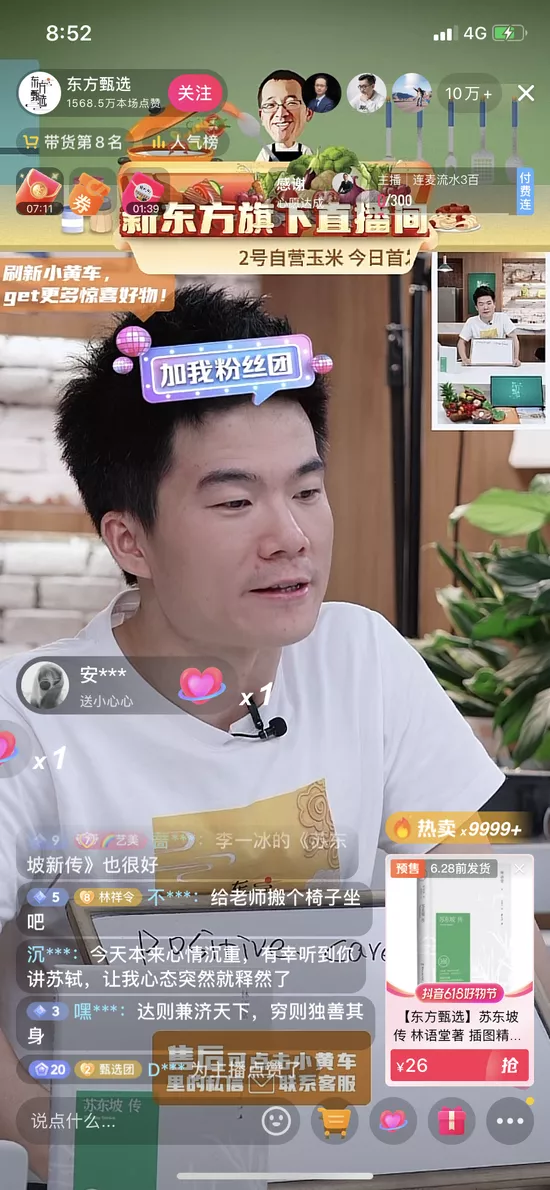 "Terra Cotta Warriors" teacher
When he was selling cherries, he told the audience a story about the cherry tree in front of his grandmother's door; He sold prawns and told the audience a story that I didn't know my mother had been here until I saw the neat dumplings in the refrigerator. "I wanted to join in the fun, but I didn't expect tears to flow." The teacher of the "Terra Cotta Warriors" gave a speech to 500000 students.
From June 10 to 12, the turnover of "Oriental selection" live broadcast was 14.524 million yuan, 19.591 million yuan and 15.06million yuan respectively. Judging from the performance of the whole day on June 13, Dongfang's selection was basically stable in the top 4 on the list of audio tape goods.
"The ceiling of live broadcasting", "the most cultural live broadcasting room" If we say that most of the audience who come here for the purpose of listening to the English class are "busy memorizing words and forgetting to place an order" is basically the mentality of the majority of the audience. There are still a few anchor teachers who have the right to take this book back to support them. The audience cannot accurately match the core category of agricultural products. It is conceivable that the conversion rate of the Oriental selection studio will be lower than the expected value of the platform, which is also the case.
According to public data, on June 10, the number of viewers was 9.067 million, the turnover was 14.524 million, and the average UV value (per capita purchase value) was 1.6 yuan. On June 11, the number of viewers was 12.746 million, the turnover was 19.591 million, and the average UV value was 1.53 yuan. As a comparison, as early as last year, the UV value of the live broadcast sessions in which Luo Yonghao participated in the live broadcast room where he made a friend averaged about 3 yuan.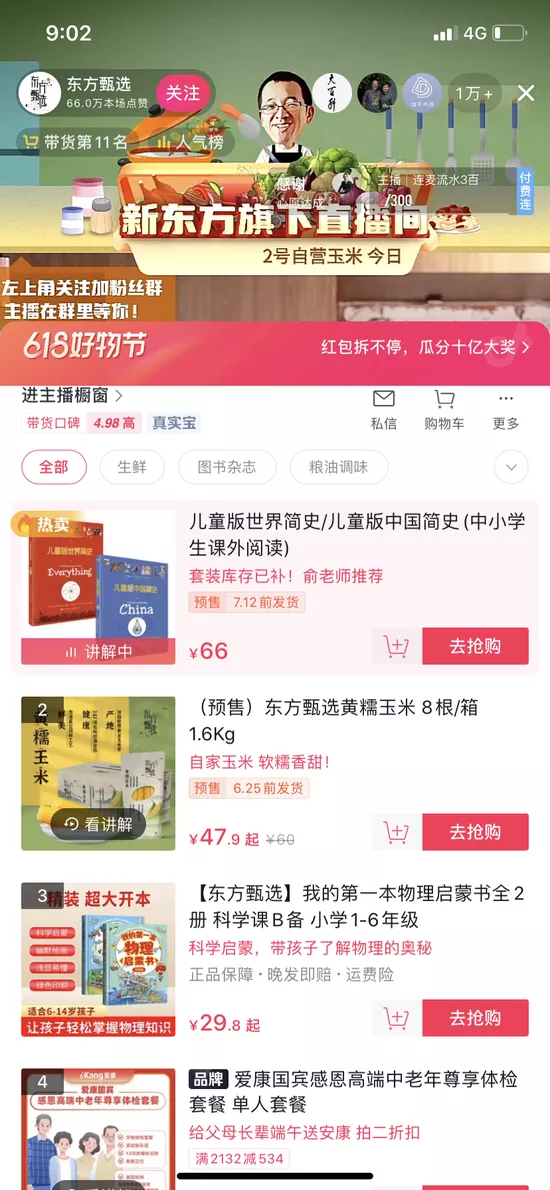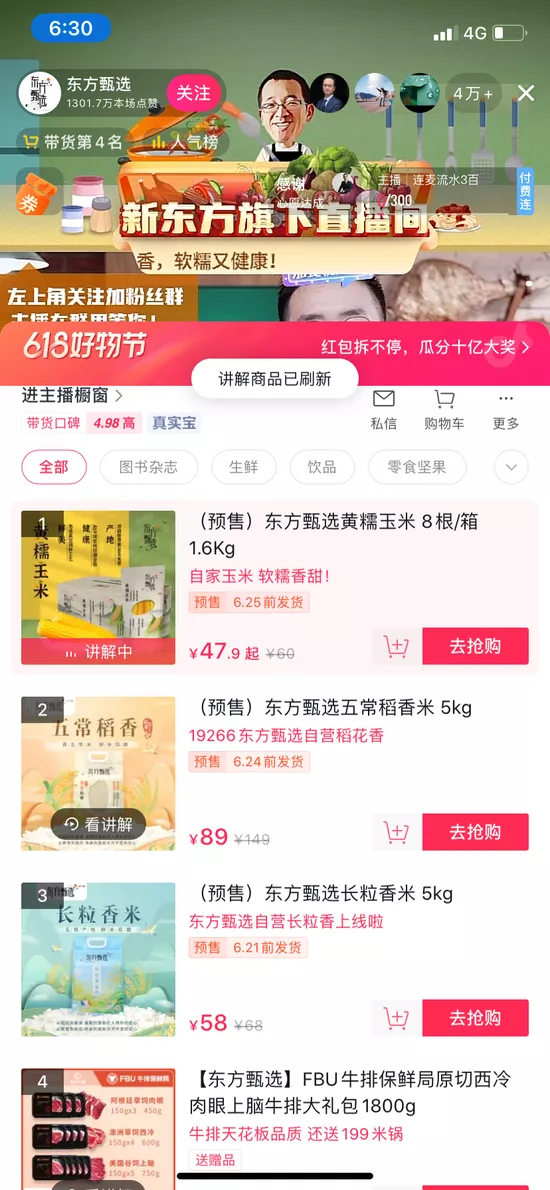 It is YuMinHong's feelings to sell agricultural products at a good price, but how to connect with the audience with New Oriental genes? According to the judgment of people in the live broadcast industry, New Oriental is likely to follow the route of high-end agricultural products, not just fighting for low prices. Considering that the buyers are highly educated elites, they are not sensitive to prices. This can be proved by the fact that the rmb299 FBU steak gift bag topped the sales list.
This is a win-win situation between the anchor and the platform. When Luo Yonghao settled in Tiktok live broadcast, he inadvertently established the tone of "selling goods on Taobao, selling feelings on Tiktok" and "Kwai can be martial, Tiktok can be literate". LuoYongHao's exit has made Tiktok lose a major live broadcasting giant, and the platform urgently needs to support another live broadcasting giant.
In line with the cultural tone of Tiktok live broadcast, Oriental selected bilingual live broadcast broke into the vision of the platform. Once, when Tiktok was opened, it was dominated by Lao Luo. Now, when Tiktok was opened, it was dominated by New Oriental "Terra Cotta Warriors" teachers. To a large extent, Tiktok traffic support enabled new Oriental live broadcast transformation to achieve a phenomenal counter attack. The former New Oriental Star teacher LuoYongHao and New Oriental principal YuMinHong once again had a baton like fate intersection.
YuMinHong takes over LuoYongHao, and Tiktok is the last one to laugh.
LuoYongHao retreats bravely in the torrent
Entrepreneurship is new rock
LuoYongHao's departure is not surprising. In October, 2020, I first met Lao Luo in the Beijing Video Studio of the live room where I made friends. There were more than 500000 cinema level rear projection screens, a studio of tens of thousands of yuan a day, top close-up, side close-up, medium range and close-up, four main aircraft positions, three photographers, broadcasting guide team, PPT team, presentation team and sound control team. At that time, Weiya and lijiaqi, the anchor of more famous brands than Luo Yonghao, did not have such a configuration. They simply regarded the live broadcast as a mobile phone press conference.
At that time, the team making friends was still planning to decorate another venue. In the form of hammer mobile phone press conference, the live broadcast and goods delivery were held at the site that could accommodate 150 people. The audience bought tickets to enter the site. The reason was that Lao Luo was not interested in facing the camera and rolling comments. At this time, it can be perceived that Lao Luo is not interested in live broadcasting and goods, and his feelings for platform level products integrating software and hardware are still there.
LuoYongHao's exit will not have as great an impact on the live studio of making friends as Weiya and other big anchors. Over the past six months, Luo Yonghao has controlled his live broadcast duration to 3% of the company's total live broadcast duration, while his personal live broadcast sales Gmv account for only 5% of the total revenue.
As for the rest of the debt, it will also be borne by making a friend live studio in a package. The so-called "sky high breakup fee" is to make a friend to help Luo Yonghao pay off the remaining debt of less than 100 million by month. He will spread the workload of making a friend in the live broadcasting room in the next six months to the next few years, freeing up time and energy for the start-up company.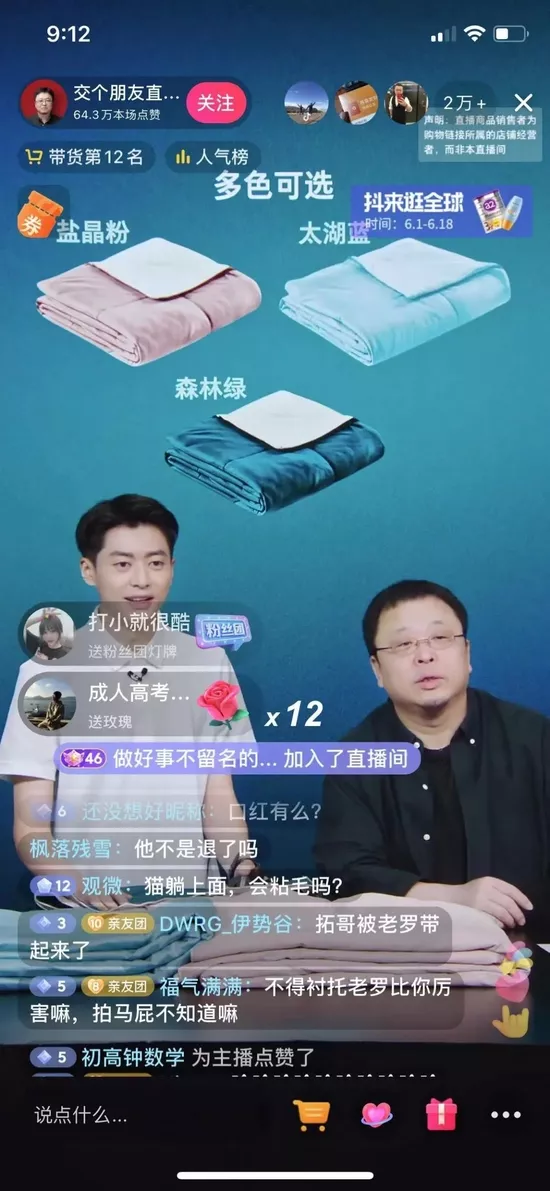 Some people say that this is the worst time. At a time when Weiya, lijiaqi and other Taoshi anchors are disappearing or unpredictable, Luo Yonghao, a big giant, can still harvest more traffic. But LuoYongHao believes that this is the best time.
He has always been haunted by the fact that he entered the mobile phone too late, and a lot of creativity was used to add bricks to a maturing operating system, which was soon copied and eliminated by large companies.
Now he wants to rush into the meta universe and start an AR hardware product again. The time window for him is only three to five years. At present, foreign Facebook has changed its name in a high profile, Apple As an ar+vr XR device, Baidu has entered the market with the most resolute attitude, but it is still in its infancy, unlike the giants who surrounded it in those days.
LuoYongHao expects to invest thousands of people to develop an AR device with annual global sales of more than 1billion units. Make the next platform iphone +The subversive product like IOS is his plan a, while Plan B is to make Android if it can't become apple.
He was determined to start a business for the last time and gave everything he had.
Jon Ricci, the lead singer of the rock band Lansdowne, once wrote: "treat your startup company like a rock band". Entrepreneurship is a deconstruction of tradition and a kind of resistance to reality, not lying flat or rolling in. Maybe jobs got the gist, so his ipod It has collected every album of Bob Dylan. No matter whether the next venture can be successful or not, it will never cease to live and start a business. From LuoYongHao and YuMinHong, we can see the existence of this spirit.
Entrepreneurship is new rock.
Reporter / IT Times reporter Sunyan