Last year, Intel mass produced Intel 7 process on the 12th generation core alder lake. This year, the 13th generation core rpator lake continues to use Intel 7 process. In the second half of this year, Intel 4 process will be mass produced. This is Intel's first EUV process. Next year, it will be launched on the 14th generation core meteor lake.
What is the difference between Intel's "4nm EUV" process? At the VLSI conference not long ago, Intel announced some details of its first EUV process. It doubled the density of the high-performance library, 16+2 metal layers, and is also compatible with Intel's emib and foveros packaging technologies.
As for performance, Intel also gives specific indicators. Under the same ISO power consumption, compared with the current Intel 7 process, the frequency of Intel 4 is increased by 20%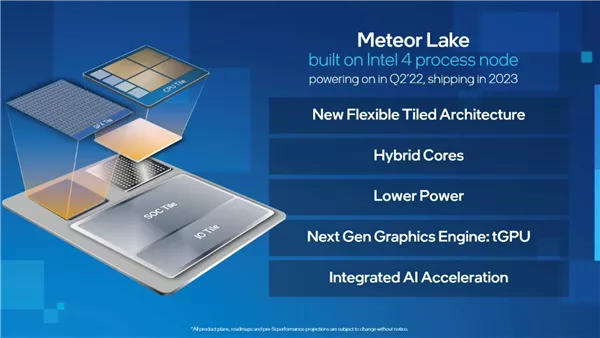 Compared with previous performance improvements, Intel has confirmed that the frequency has been increased by 20% this time. Considering that the frequency of the 12th generation core CPU has exceeded 5.2GHz, it means that the frequency of the 14th generation core can reach 6GHz without changing the power consumption.
We also reported before that the frequency of the sharp dragon 7000 of AMD zen4 architecture is also very high. Now the official data has confirmed that the 16 core all core acceleration to 5.5ghz, it is also reported that the internal fuse frequency can actually reach 5.85ghz , very close to 6GHz.
From the performance of AMD and Intel, after the frequency of the new generation CPU exceeds 5GHz, the next target will hit 6GHz. It depends on who can eat the crab first.