The beginnings of the Apple Watch go back nine years.
That year, Apple launched an internal volunteer drive. At a technology company headquartered in technology development, it was common for internal employees to participate in product testing, and a large workforce of 110,000 could provide a diverse enough sample of technology to test.
But this testing job is a complete chore. Outside of work, Apple employees need to come to this secret location ten minutes from the Infinite Loop to continue to shine for the company.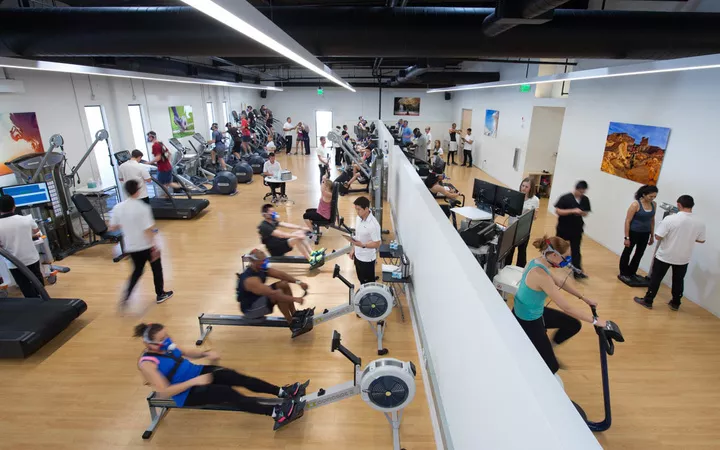 It wasn't until September 10, 2014 that it dawned on these volunteers that the prototype device strapped to them before each workout turned out to be the Apple Watch on the big screen, and that they, in turn, had a hand in building the algorithms at the heart of this new product.
Before the Apple Watch was born, quantified self was already a trendy term, and you could buy an exercise bracelet for under a hundred dollars.
Enter height, gender, weight, and in combination with the heart rate sensor, the bracelet estimates physical exertion. And this data credibility is like a black box, everything depends on the algorithm.
Rather than opting to buy commercially available off-the-shelf algorithms, Apple set up a lab, recruited volunteers, and spent years accumulating data on its own.
We're sure to make mistakes and fall out of bruises doing everything ourselves. But this will allow us to figure out the process.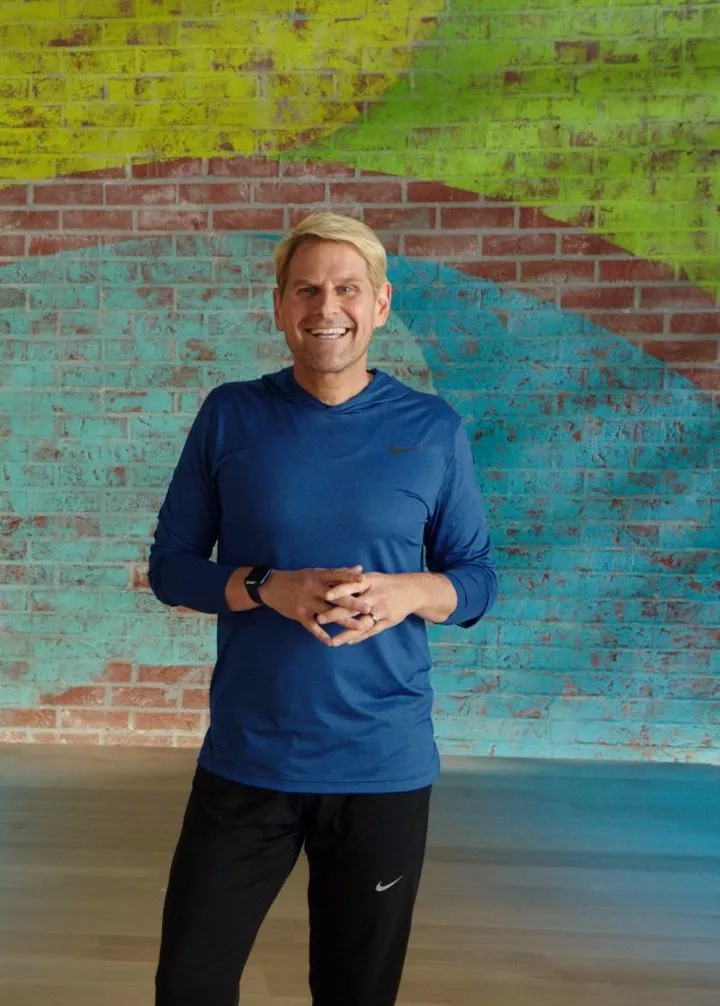 Jay Blahnik is the Vice President of Fitness Technology at Apple, and before joining Apple, he was a well-known fitness trainer in the biz, guest health expert on MSNBC and the Los Angeles Times, and the author of a best-selling book on the topic of fitness.
Six years ago, he took me on a tour of Apple's Fitness Lab, which, despite being top-secret, looked not unlike a gym. The only difference was that each person exercising wore a blue breathing mask and was accompanied by a nurse with an iPad to monitor data.
Jay told me that the mask is called a metabolic monitor (metabolic cart) and is used to calculate the amount of oxygen metabolized during exercise, which is the most accurate way to calculate calories.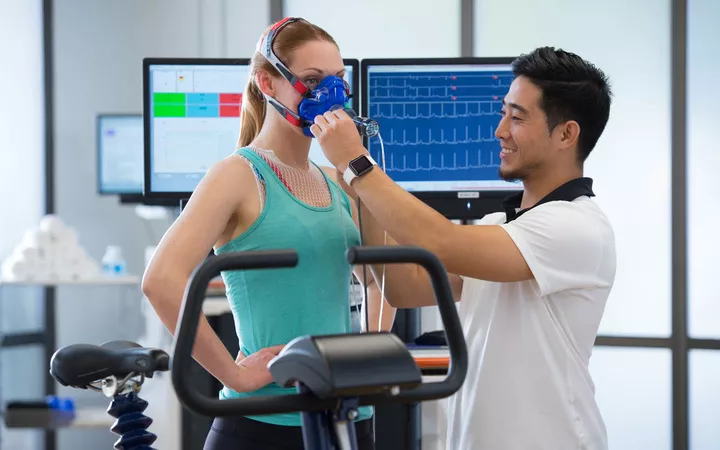 Scientific rigour and protection of privacy are two fundamental principles of our work.
In an exclusive interview, Jeff Williams, Apple's Chief Operating Officer, emphasized this. And that science and rigor continues into the eighth year of the Apple Watch.
Last week's watchOS9 release added three metrics for running posture - vertical amplitude, measuring stride length, and touchdown time. jay Blanhik says these features come from advice from advanced runners, such as vertical amplitude, which is a measure of how much you move up and down. If the amplitude is too great, it means too much energy is being expended to move up instead of advancing forward.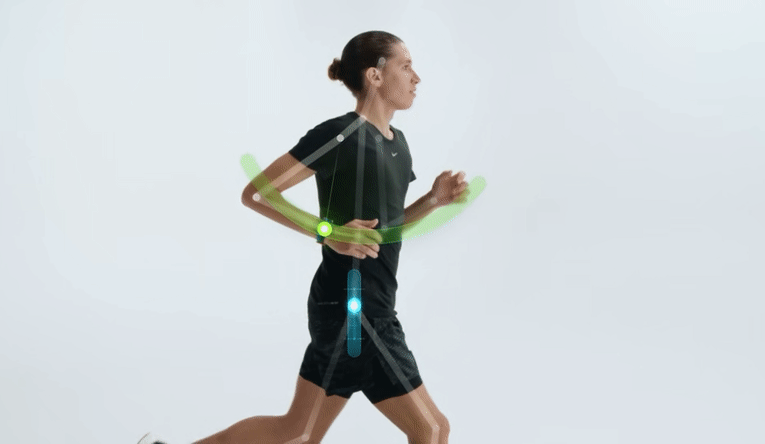 However, it is not easy to measure body metrics by the wrist alone, and requires the use of arm swing to infer torso motion. This is done by using machine learning and sensor fusion, including acceleration sensors and gyroscopes, to isolate the torso motion and then measure the vertical amplitude it produces.
Jay Blahnik says.
Members of the Health Lab team have studied the relationship between swing arm and shoulder joint movements as well as stride touch time and vertical amplitude in runners. This allows us to accurately measure these data without having to add additional sensors to the foot or shoe.
At the beginning of the Apple Watch, fitness and health was just a selling point for the Apple Watch, which Apple hoped would provide more accurate health data than its competitors, until Apple later received more and more letters from users.
Many letters from our users tell us that Apple Watch has sent reminders that saved their lives. This has inspired and motivated us to take the next step in health.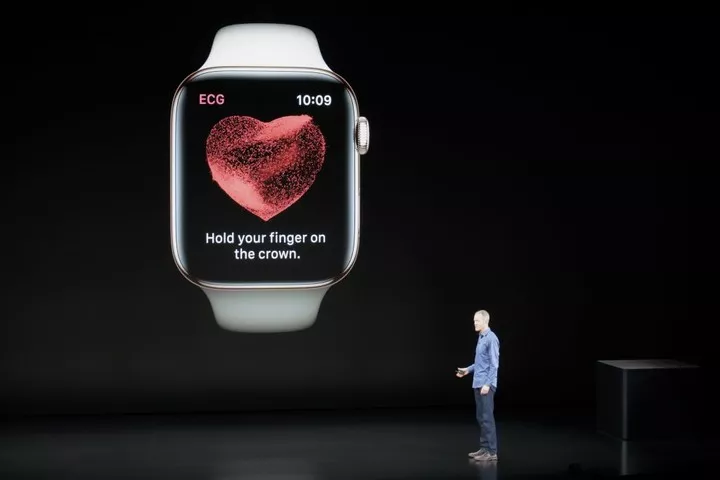 The only thunderous applause and high point of the September 12, 2018 launch came when Jeff Williams announced the addition of electrocardiogram (ECG) capability to the Apple Watch, the first time a wearable device offered medical-grade functionality.
As Apple's chief operating officer, Jeff Williams directly drives the company's health initiatives and medical research. As one of the largest-held wearable devices today, the Apple Watch is expected to provide a massive data sample for treatment options for a number of difficult conditions.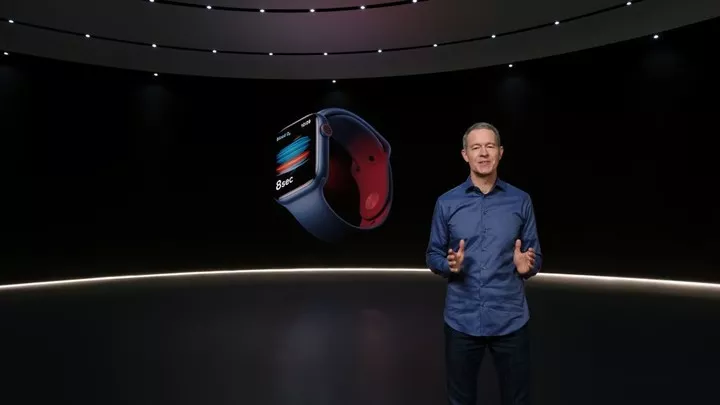 While other companies were still following in the footsteps of the Apple Watch ECG feature, Apple moved upstream into the medical field with a bigger vision. A year later, Apple launched its Research app to expand the scope of medical research by an order of magnitude. Users can sign up for three major medical programs - women's health, heart and exercise, and hearing research.
The idea of using crowdsourcing for medical research came from the ReasearchKit project, which was announced seven years ago. It's a tool that turns an iPhone into a medical research study. With permission from the participant, the ResearchKit app accesses data such as acceleration sensors, gyroscopes, microphones, and GPS to provide insight into the participant's activity level, sports injuries, memory, and more.
In the past, smart devices, represented by smartphones, usually existed as 'out-of-body objects'. Smartwatches tie digital tools to the wrist for the first time, with richer sensors and a network that is always connected, making everything about the 'quantified self' watertight.
I think one of the challenges with health issues is that people simply don't think about whether they're healthy all the time. But it's much better to wear a watch because the monitoring is integrated into people's daily lives.
Jeff Williams said.
For example, periods, while an important health indicator, are usually only mentioned during cervical diaphragm exams or contraceptive counseling. And many period recording apps on the market are narrowly designed to metaphorically record periods either for contraception or for pregnancy preparation.
Apple wanted to find the relationship between menstruation and infertility, heart health, and menopause, which in turn would serve for early screening and risk assessment for gynecological diseases. That's why menstrual research is also part of the Apple Women's Health Study.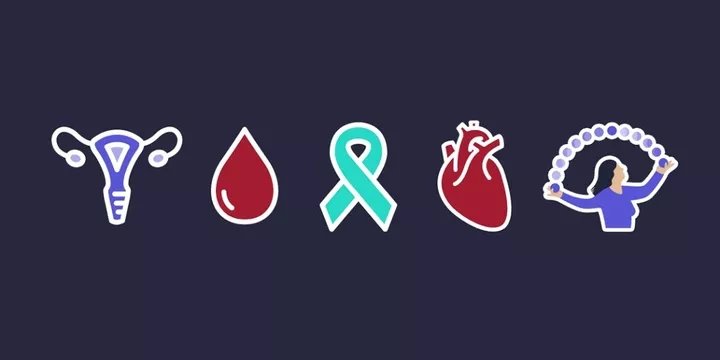 Despite the association between polycystic ovary syndrome and heart disease, past heart health studies have never collected information on the menstrual cycle, said Dr. Shruthi Mahalingaiah of the Harvard Tzeng-Hsien School of Public Health.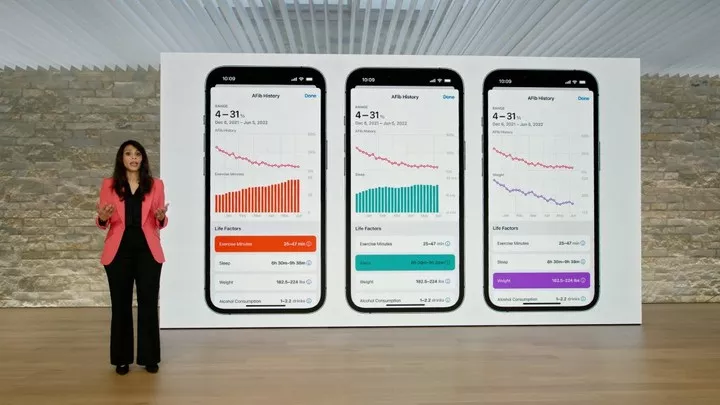 Dr. Sumbul Desai has been involved in a number of collaborations and studies between Apple and institutions in the medical field. Prior to joining Apple Health as vice president, she was a clinical associate professor in the Department of Medicine at Stanford University.
According to her, these studies have already spawned the landing of new features, such as the Apple Watch already being able to predict periods more accurately by heart rate.
In addition, the Walking Stability feature on the iPhone is the result of Apple's Heart and Exercise Study, which collected data from 100,000 subjects.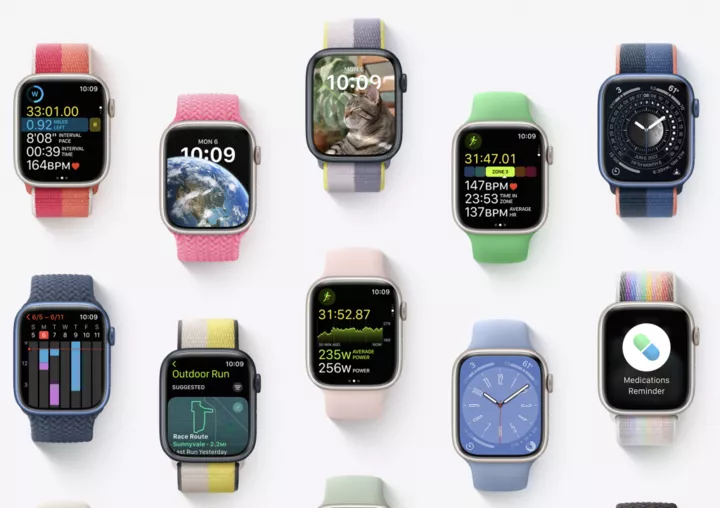 From the initial heart rate monitoring, to ECG mapping, to sleep monitoring, blood oxygen measurement, fall detection, period tracking, hand washing duration, medication reminders, atrial fibrillation history ......Apple Watch's health features now cover all aspects of life, and while it provides convenience to users, it is also providing the medical field with It's also providing invaluable data to the medical field, and these studies are inadvertently feeding into Apple Watch's hardware iterations and growth.
It's a spontaneous process. Because people use Apple Watch and iPhone every day, it gives us the opportunity to help people go further on their health journey.
Before the interview ended, I asked Jeff Williams, "What does Apple's ideal relationship between digital tools and health look like?"
Jeff Williams said.
The core of health care has always been the doctor-patient relationship, and technology can enhance the civilianization of health and facilitate the exchange of information between users and doctors.
Born on the cusp, but grown on the ebb, the Apple Watch is also eight years old as the first post-Jobs product. As an accessory that relies heavily on the iPhone, it may not reach the commercial heights of the iPod and iPhone, but it puts health in the company's DNA.
Earlier in an interview with Fastcompany, Cook talked about how Apple considers whether to enter new markets, throwing out three soulful questions.
What is the main technology behind it? What can we bring to the table? Can we make a significant contribution to society through it?
If you look back in history years from now and then ask the question, "What was Apple's greatest contribution to humanity?"
Maybe one answer is, health.