According to the news on June 11, Madan Gaikwad, an overseas blogger, said on the social platform, do not upgrade the IOS 16 system. You will regret the upgrade** According to the information fed back by bloggers at home and abroad, there are obvious bugs in IOS 16 beta, such as app flash back, shortened endurance time, serious fever, etc.
Access: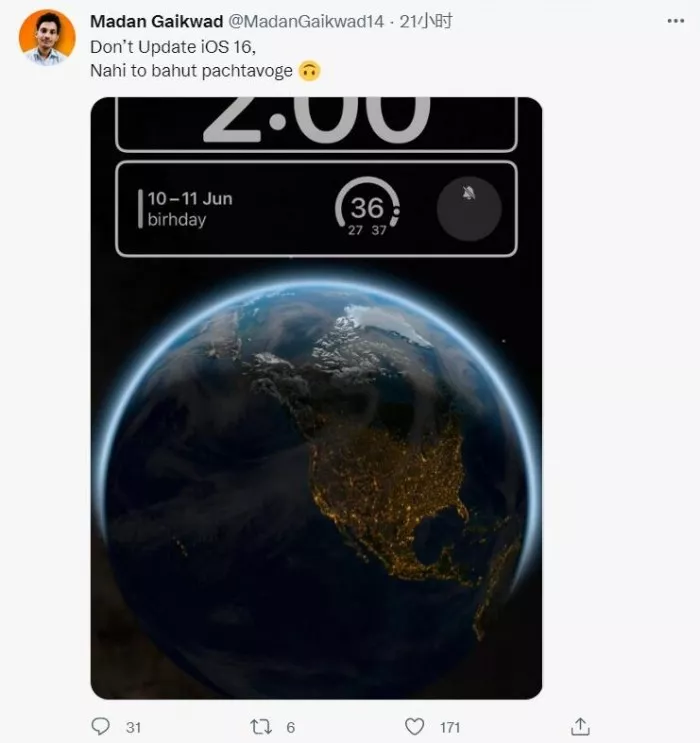 Specifically, netizens reported that after the mobile phone was upgraded to IOS 16 system, the social app and bank app would flash back with obvious fever. At the same time, the battery life decreased significantly. After one hour of use, the battery power decreased from 100% to 78%**
In addition, IOS 16's built-in input method adds the typing vibration function, which users can turn on in the sound and touch - Keyboard feedback - typing vibration. However, the built-in input method is prone to vibration and line breaking bugs. The third-party input method disappears directly after changing the skin. Some third-party input methods even cannot type.
For developers, these bugs on IOS 16 are normal. After all Apple The original intention of is to test for developers, so it is normal to have bugs. We suggest that the main engine should not be upgraded, which will affect the normal use.