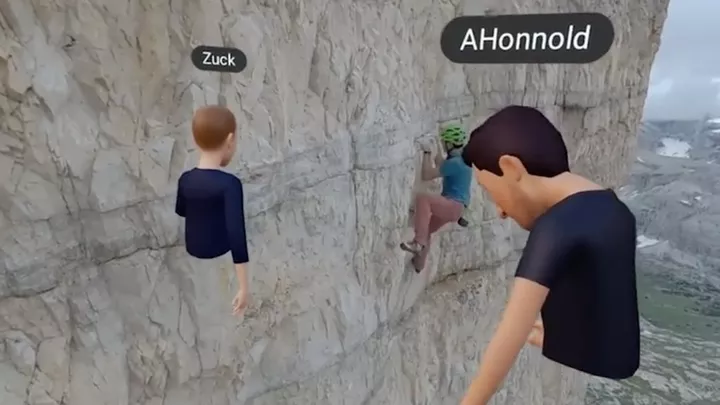 It's not uncommon to invite friends over, and it's not uncommon to watch someone climb the world's peaks on screen with them, but for Meta, which wants to create a metaverse experience, it's about making those scenarios happen in the virtual space of the metaverse.
Not long ago, Meta's CEO Zuckerberg announced that the upcoming v41 update to the Quest 2 headset would include "Horizon Home," a feature that will allow you to "virtually hang out" with friends.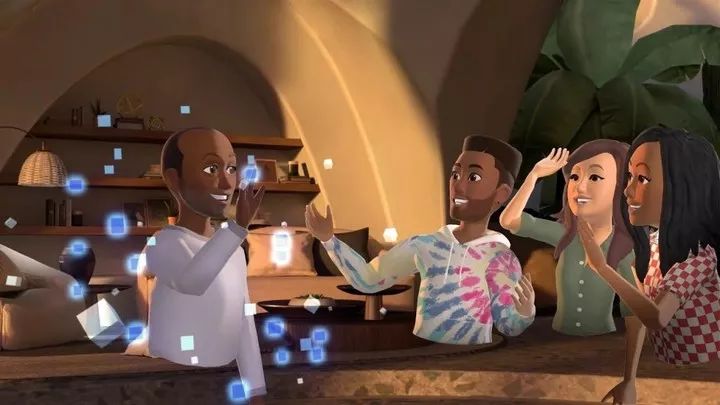 ▲ Image from: Meta
With the Quest 2 headset, you can invite friends to your own little virtual home, and you can use the avatar to travel with them to different scenarios, such as watching the sunset together and going to a space station outside of the universe (though the avatar, which is only half a body, is slightly creepy).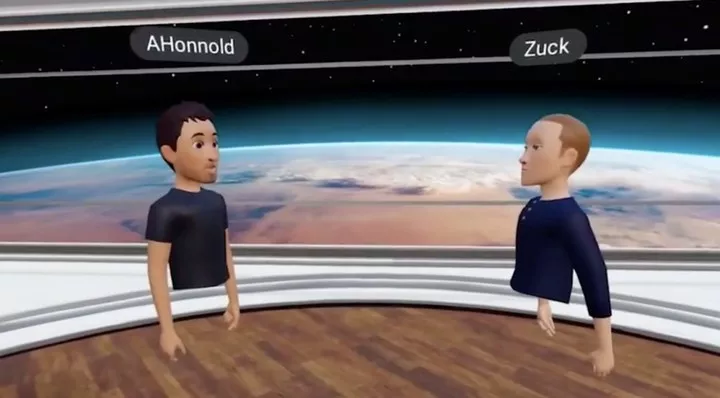 ▲ Image from: Meta
In Zuckerberg's demo, he joined climber Alex Honnold to watch The Soloist VR, a 360-degree documentary of Alex Honnold climbing the cliffs of the Dolomites, a virtual reality documentary available on the Meta Quest headset's Oculus TV.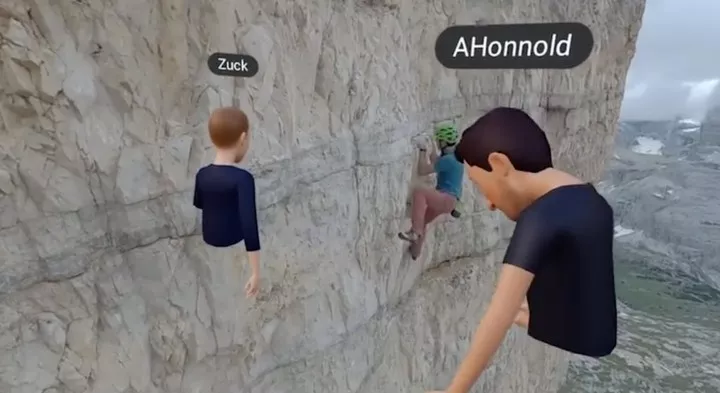 ▲ Image from: Meta
While it's uncertain exactly when the v41 update will be pushed out, 'Horizon Home' was featured in Meta's Connect 2021 review last year. In Meta's vision, VR is a social platform, and Horizon Home is a social space where players can hang out with friends and watch videos together ......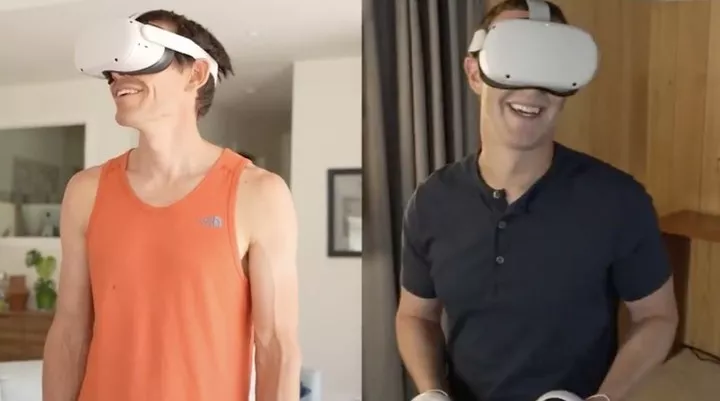 ▲Image from: Meta
Even software like Dropbox, Facebook and Instagram will later run in VR as 2D panel apps in Horizon Home, which players will be able to access without taking off their headsets.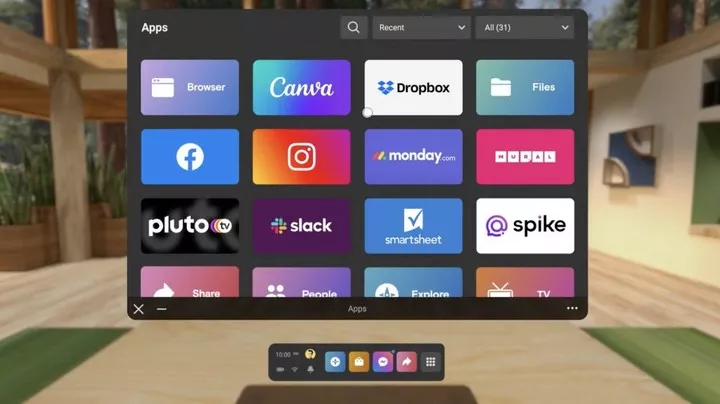 ▲Image from: Meta
Not only that, Meta also wants to make it easier for players to build and customize their own spaces in the future, just like in their own homes for anyone. Using the corners of the virtual world to reflect the player's personality. But for now, that's only a future direction for Meta to work towards with VR.
Meta sees the metaverse eventually encompassing work, play, and everything in between, hence the expanding social experience under Horizon. In addition to mentioning Horizon Home, which represents the home space, there's a new feature designed for businesses called Quest for Business, which allows you to Customize your environment.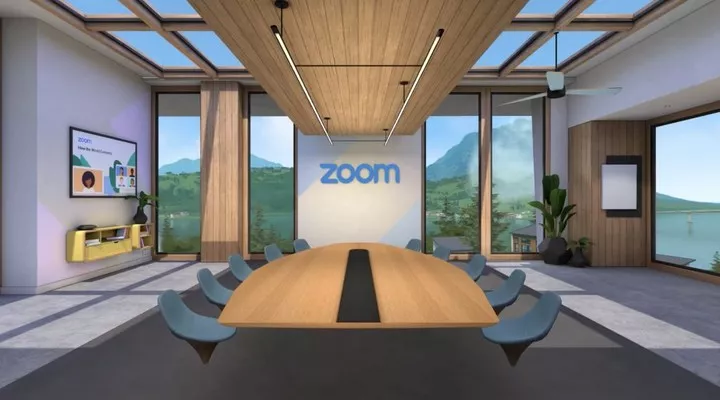 ▲Image from: Meta
and Horizon Worlds, which focuses on games and experiences, and Horizon Venues for concerts, sporting events and other events, allowing players to enjoy the atmosphere and energy of live events from the comfort of their homes ......
While Meta's meta-universe is ambitious, the announcement of 'Horizon Home' was met with somewhat rough and creepy avatars and scenes and experiences that didn't seem to have much going for them. Rather than stirring up much curiosity, some people are looking forward to the mixed reality headset device that Apple will likely release in 2023.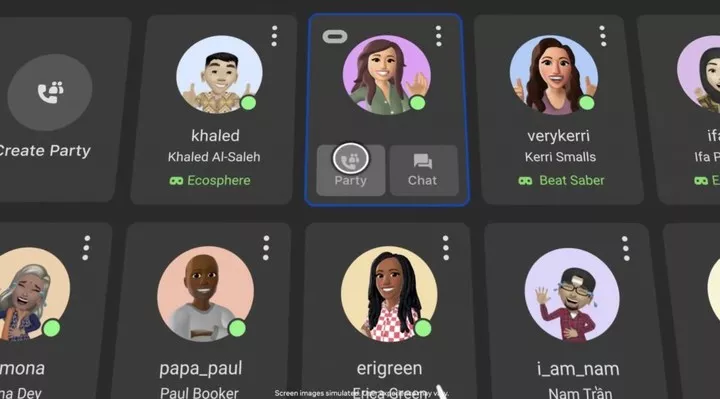 ▲Image from: Meta
Analyst Ming-Chi Kuo says Apple's mixed reality headset device, perhaps in can easily switch between virtual reality and (VR) augmented reality (AR) modes and is also likely to be one of the main selling points of this headset device.
▲Image from: Twitter
It is worth mentioning that Meta has set up the security feature in "Horizon Home" in such a way that the party organizer can unilaterally remove from the party and "Horizon Home" guests. In addition, as with other Horizon apps, guests can exit the social space with one click, immediately disconnecting from voice chat and the general environment.
Due to some of the harassment that has occurred in the virtual space before, it is good to have rich features in any product or software, but the safety of the user when using it needs to be considered more carefully.