At the Xbox and Bethesda game exhibition, mojang's new strategy type game "my world: Legend" of "my world" was announced. The story takes place in a "familiar and mysterious place" with different biological communities and life forms. This area was attacked by piglets who wanted to destroy it. Of course, it's your responsibility to stop them.
Access: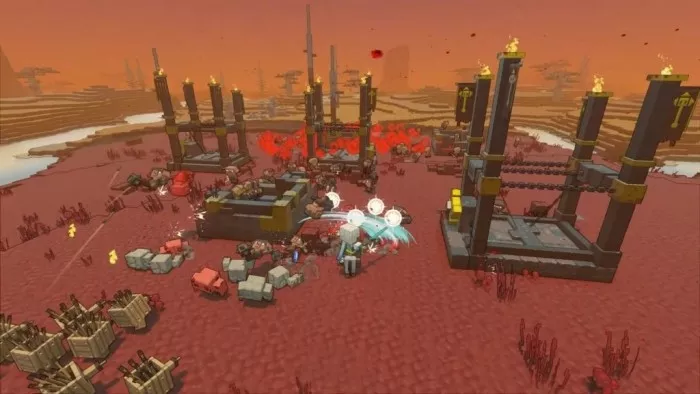 Players will explore the world in the third person, form an alliance with "unexpected friends" and command them to fight with the pigs. The official shared the live video to introduce these mechanisms. Players can build fortresses, command troops to specific locations, join the fight and repel the enemy, and destroy the entire fortress.
My world: legend was jointly developed by mojang studio and blackbird interactive (the latter also participated in the development of homestead 3). It is planned to be available to [xbox] in 2023( https://microsoft.pvxt.net/e4yLO ) Series x/s, Xbox one, and PC platform releases. The game will also be added to game pass on PC and Xbox consoles and launched on steam.
My world: Legend Release Trailer
Video screenshot