Amd has just shared some new details of the Phoenix point APU processor using the combination of 4nm Zen 4 CPU + rDNA 3 GPU. It can be seen that it will officially meet with consumers in 2023 The Strix point family, which combines 4nm Zen 5 CPU and rDNA 3+ GPU, is closely followed. It is expected that laptops equipped with this APU will come in 2024.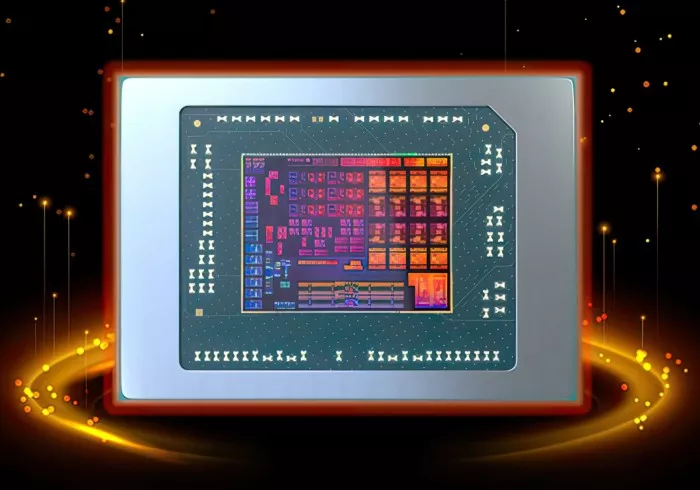 (via WCCFTech)
Amd confirmed that its Phoenix point and Strix point APU will provide support for the next generation notebook computers with diversified core IP combinations.
Phoenix point APU is based on 4nm process node and combines Zen 4 CPU and rDNA 3 GPU. Support lpddr5 memory, PCIe 5.0, and SKUs from 35W to 45W.
If all goes well, the Phoenix point laptop lineup is expected to appear at CES 2023 and bring more surprises in other aspects.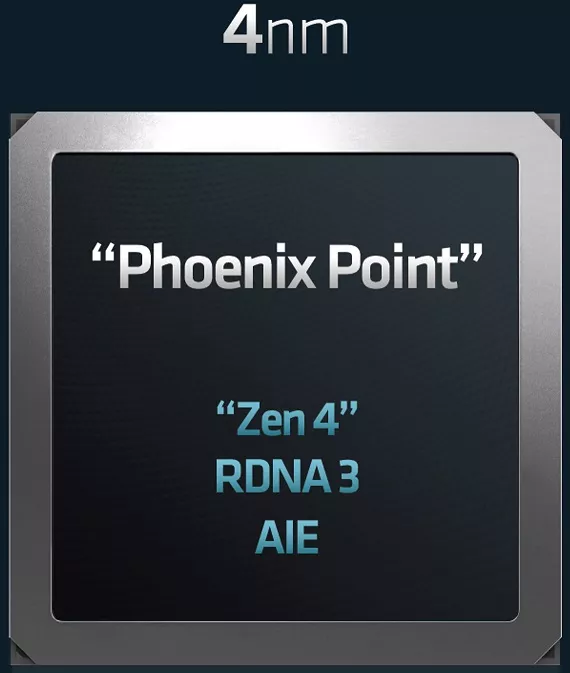 The early specifications reveal that the Reebok 7000 series APU has 8C / 16t and higher specifications, the core display part will also have more computing units (Cu), and the notebook computer will usher in the Dragon range with up to 16 Zen 4 cores.
Then the Strix point APU adopts a more advanced process (or 3nm) and combines Zen 5 CPU and rDNA 3+ GPU.
Previously, it was said that this series of Apus will provide a hybrid architecture based on the combination of two Zen core IPS, of which the main core is Zen 5 and the rest are Zen 4.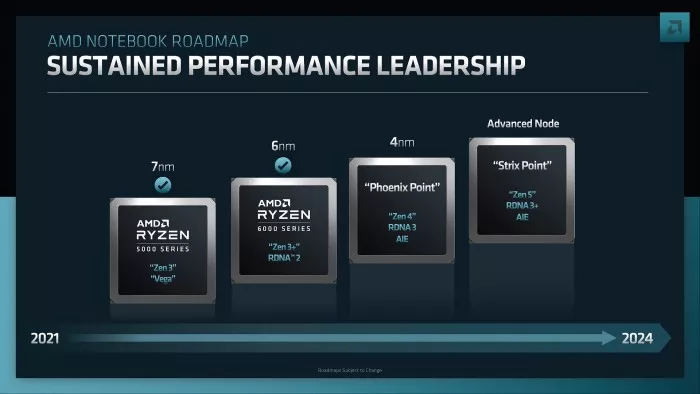 However, in the latest roadmap, amd has confirmed that the new generation APU will adopt the full Zen 5 CPU core. In addition, it was also mentioned that the Strix point APU may integrate the so-called L4 system level cache.
Up to now, amd APU has been designed as a single chip, that is, all IPS including CPU, GPU and IO are deployed on the same chip.
The infinite cache, rnda 3+ GPU and other IP technologies are also expected to appear with the Strix point ryzen APU.