Today, Jurassic world 3, the latest sequel to the classic IP Jurassic world, was officially released in mainland cinemas and achieved excellent results. According to the data provided by @ cat's eye professional edition, as of 13:59:53 today, the total domestic box office of Jurassic world 3 has successfully exceeded 50million yuan, with a cumulative audience of 1334000**
Access: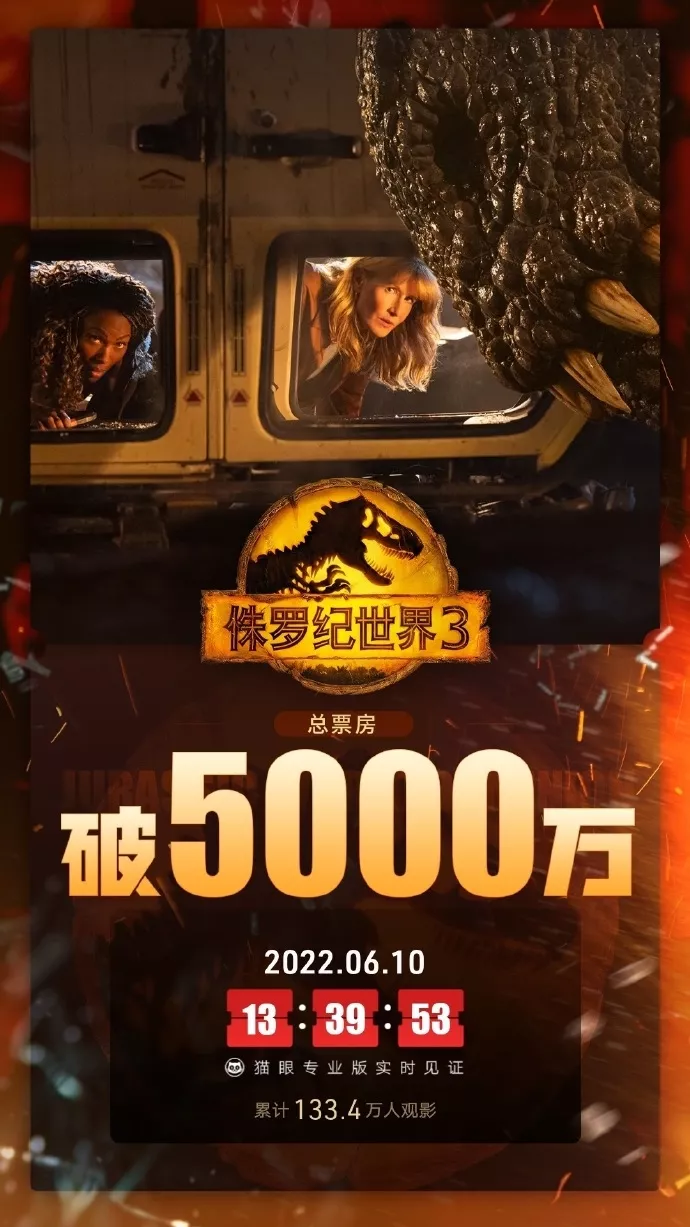 There are many reasons for this work to gain box office quickly.
On the one hand, this work is the final work of the Jurassic world series. With the return of many classic characters and dinosaurs, it is almost a "must see" for fans.
On the other hand, this is the first Hollywood blockbuster released after the downturn of the Dragon Boat Festival. It forms a sharp contrast with other films currently released, and has become the first choice for many passers-by.
Judging from the current box office rise, Jurassic world 3 is likely to usher in another wave of movie viewing in the coming weekend, further improving the box office performance**
But at the same time, it should be noted that the film's overseas rating is not ideal, and the overall film quality is not satisfactory. After the box office peak at the weekend, the probability will drop significantly.