On May 15, Sony pS5 International Edition ushered in the first anniversary of its listing. One month later, Sony's old rivals also ushered in an important day. Today, the @xbox official wechat announced that the first anniversary of the listing of Microsoft Xbox series x/s in China. At the same time, the official also posted a blessing video from game players**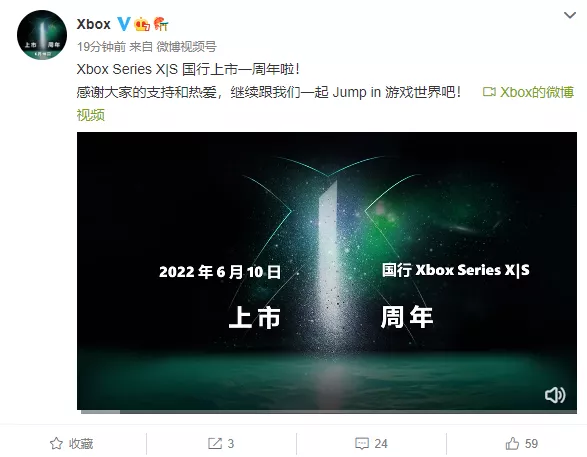 Interestingly, during the initial marketing of ps5, the @xbox official wechat said: "congratulations on the listing of ps5. Please first, and we will be there later."
Such "coquettish operation" has aroused heated discussion among players, leaving messages one after another, "dream linkage" and "one family". At the same time, some people praised the attitude of Microsoft Xbox and said, "let's do a good job in the domestic console game market together. Come on."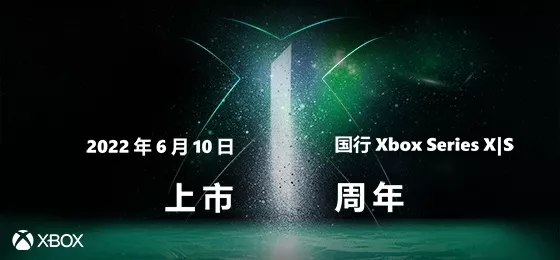 It is understood that the national version of the Xbox series x/s is the same as the overseas version, both of which are equipped with AMD 8-core processors. The difference between the two is only the difference of 0.2ghz in the core frequency. the former has 3.8ghz, while the latter has 3.6ghz**
The main difference between the two models lies in the GPU. The Xbox series X is equipped with 52cu, with a frequency of 1.825ghz and a performance of 12.15tflops, while the Xbox series s is only 20cu, with a frequency of 1.565ghz and a performance of 4tflops.
It is worth mentioning that at the fourth quarter financial conference call held by Microsoft last July, CEO Satya NADELLA announced thatxbox series x/s has become Microsoft's best-selling console so far
In addition, according to the official flagship store of Microsoft jd.com, the Xbox series X is currently out of stock, and only Xbox series s models are available for sale.
It's been on the market for one year. Have you got xsx yet?