Today, at the Xbox press conference, Blizzard released the new promotional film of Diablo 4 , showing the open world environment, bloody and fierce battle in the game. The work will be officially launched in 2023 Later, rod Ferguson, general manager of the Diablo series, tweeted that Diablo 4 will receive content support within a few years after its release, including "optional decorative items"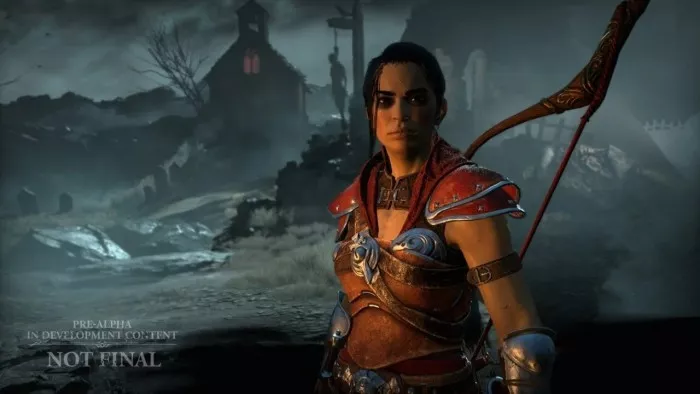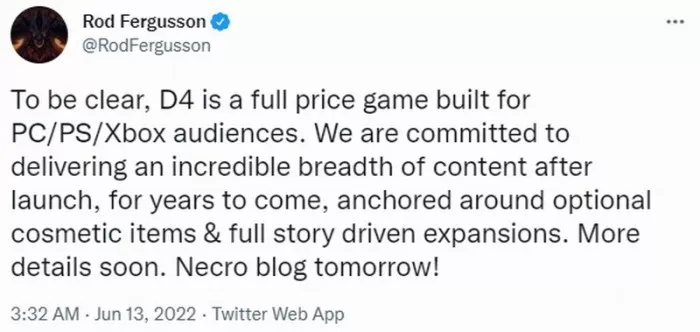 Rod Ferguson said: "Diablo 4 will be a full price game for PC and console users. This game is huge. We are committed to providing players with a lot of incredible content after the game is released. The paid content is built around optional decorative items (clothing or skin) and the final complete expansion content. More details will be announced soon!"
Diablo 4 contains 150 dungeons in the open world. After clearing hostile areas, they can become friendly towns. There are also ways to challenge the world boss. You can cooperate with other players to challenge. At the same time, there is an exclusive PVP area. Support cross platform online.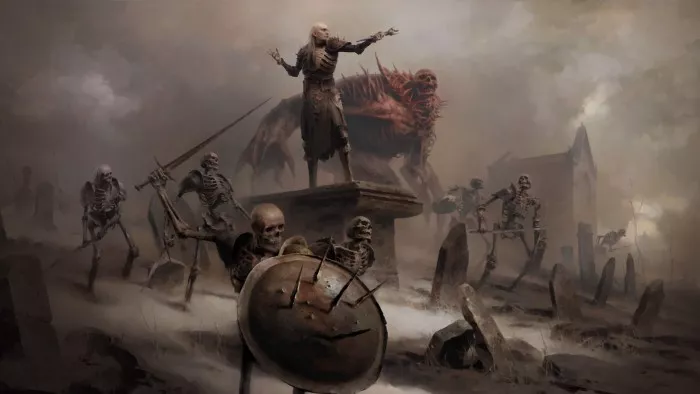 The core concept of Diablo 4 is the self-determination of the players. The players can choose their own way forward and fully enjoy the fun of "my life is up to me, not heaven". This concept also extends to the role custom selection, player skills, the process of exploring the open world of Diablo 4 and its social system. Of course, it also involves the playing mechanism in the later stage of the game. Full featured role customization tool with all inclusive options. This concept of player self-determination is not only reflected in the design aesthetics, but also in the complex skill tree of each class, so that the player's hero can kill the demon army in the fiery hell through countless means.
In Diablo 4, players are free to travel around San hueuari. The game world is extremely vast, with various regions, such as cold mountains, yellow sand covered canyons, and plague ravaged cursed land. Every region is full of danger, and many demons and secrets are buried. Diablo IV's world is not empty. When you step across every inch of the land, the battle will always follow.
When players explore around, they must pay attention to the scars caused by Lilith's reappearance. Unprecedented evil will breed from it: fortress. These places are occupied by the minions of the flaming hell. Only you can dispel the shadow shrouded in them. After sweeping the fortress, you can bring permanent changes to these places, and let creatures other than demons resettle here. You can also get loot as a reward. After sweeping the fortress, you can also unlock new dungeons for exploration and other hidden plots. Speaking of dungeons, Diablo IV has nearly 150 dungeons with rich details - in the process of understanding the main plot and in the later stage of the game, players can break into these closed areas and eliminate evil. Each time you enter a dungeon, the layout of the dungeon and the distribution of enemies will be different. In addition to increasing the challenge, players can also rely on contingency to overcome the dangers.
San Juarez is ever-changing... The devil can't kill it! In addition to the dangerous dungeons and heavily guarded fortresses, there are also local events that can be completed individually or in teams for players to pursue glory and rewards. For those brave players who dare to challenge themselves, they can meet the world leaders who are wandering around and running unimpeded. Work together with other defenders of San juaret to defeat these formidable enemies.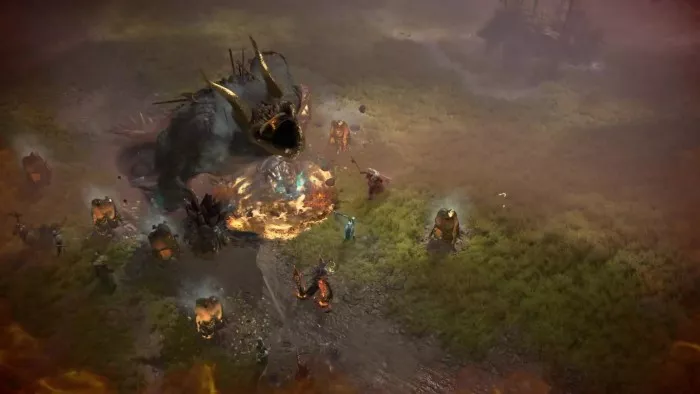 Diablo 4 provides a complete PvE and PvP experience. In the process of playing Diablo 4, players can choose to chase Lilith on their own, or take risks together with the help of others.
In order to make it easier for players to kill demons with their friends, Blizzard has re created a team forming experience. Regardless of the character level or whether they are working on a specific task line, they can form a team together. This feature is also expected to be applicable to players on different platforms, making it convenient for them to eliminate evil together in St. hueuary. If players don't like to annihilate groups of demons with others, they can also challenge more equal opponents. As long as you can successfully defeat your opponent, the falling objects of your opponent will become your booty. These areas are by no means a good place for the weak, but if you want to make yourself famous through bloody battles and fierce battles, you must not miss them!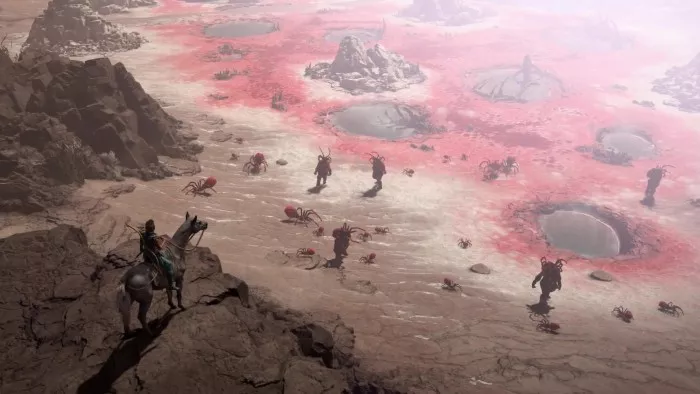 Completing the last chapter of the main plot of Diablo 4 is indeed a major milestone, but it does not mean that your heroic journey is over. It is hoped that players will regard the later stage of Diablo 4 as a new start and decide the next game experience according to their own preferences. First of all, players may try to challenge the nightmare dungeon: after substantial transformation, more powerful demons are hidden, and the difficulty is increased by adding achievable goals, making the dungeon more challenging. Players may also be able to move in other directions to lay the foundation for the future. Then you must not miss the whispering tree. This post game mechanism can provide players with frequently rotated world goals and reward tasks, so that players can obtain legendary equipment, experience points, production materials, etc!
In St. hueuary, every corner has a shadow of danger waiting to move. Players must become more powerful in order to cope with the challenges of the inferno. Once the player reaches the upper level limit, it will unlock the peak panel, in which there are hundreds of development routes to choose from, allowing the player to further customize their own heroes.